Industrial campaign 2019
News
|
Campaign
|
#Berlinproduziert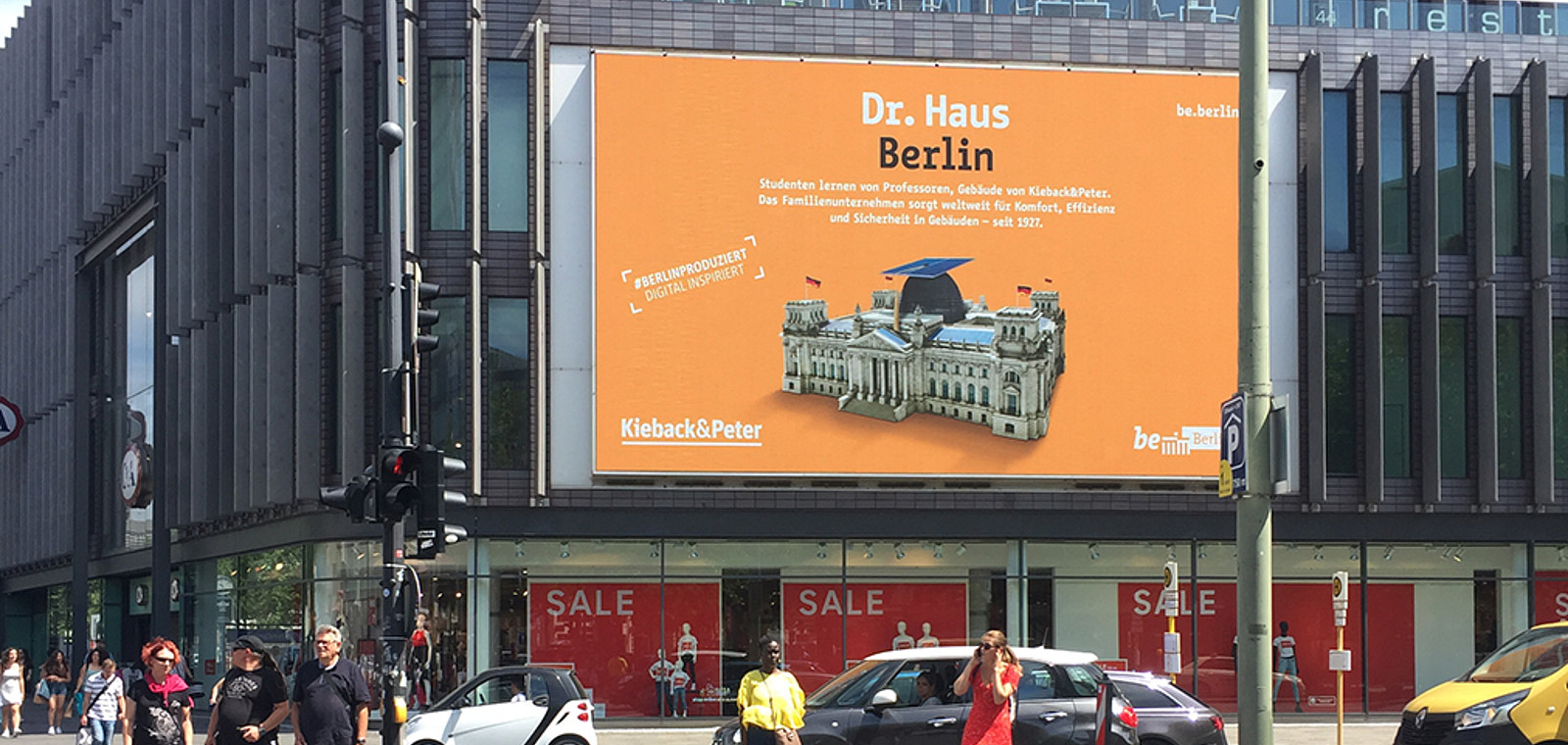 Since 2018, more than twenty Berlin-based companies have been jointly promoting the high innovative strength of the German capital. Under the motto "#BERLINPRODUZIERT - DIGITAL INSPIRIERT", the industrial campaign – initially launched in 2010 – is now going into the next round. Kieback&Peter is also on board again. The advertising motif of the expert for building automation can be seen throughout the city and in national media from now until the end of September.
When & where
From 19.08. - 29.09. the LED wall on the Kurfürstendamm, various display areas in Berlin's trendy districts as well as City Light Posters at heavily frequented places integrate the advertising motifs into the cityscape.
The poster campaign is accompanied by advertisements in Germany's most widely read media, including Der Spiegel, Die Welt and Die Süddeutsche Zeitung.
"Dr. Haus Berlin"
The Kieback&Peter motif "Dr. Haus Berlin" is a charming staging of the family-owned company's expertise: We are making buildings around the world smart in the sense of more comfortable, safer and more efficient – and have been doing so since 1927.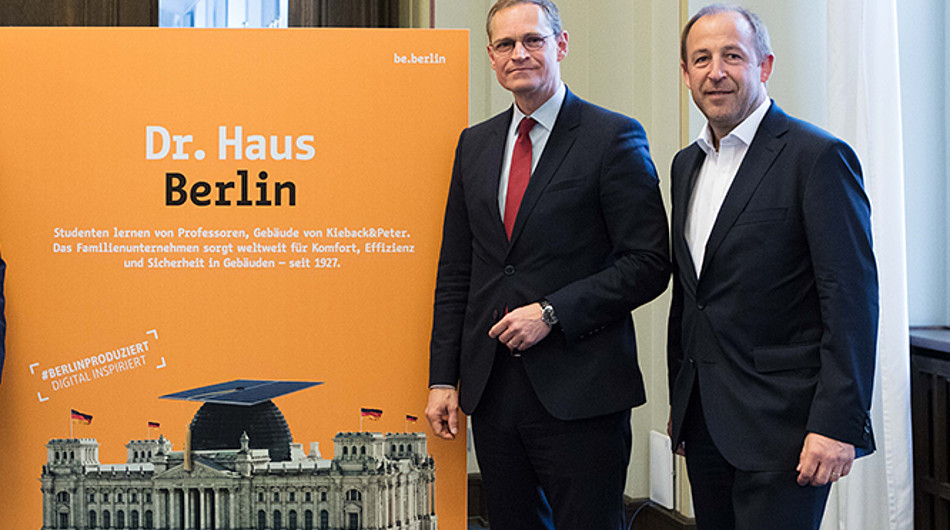 #BERLINPRODUZIERT
The Berlin artist Martin Roller is responsible for the design of the different campaign motifs. He combines product elements of the partner companies with future-oriented symbols. A mechanism that can be found in every motif and thus builds a bridge between the partner companies, all from a wide variety of industries.
Kieback&Peter joins the ranks of renowned sponsors of the campaign – including BMW, Bombardier, Cisco, Siemens and General Electric.