Go back
Kieback&Peter at the SCHULBAU in Hamburg: The ABC for a sustainable future
News
|
Fairs & Events
|
School project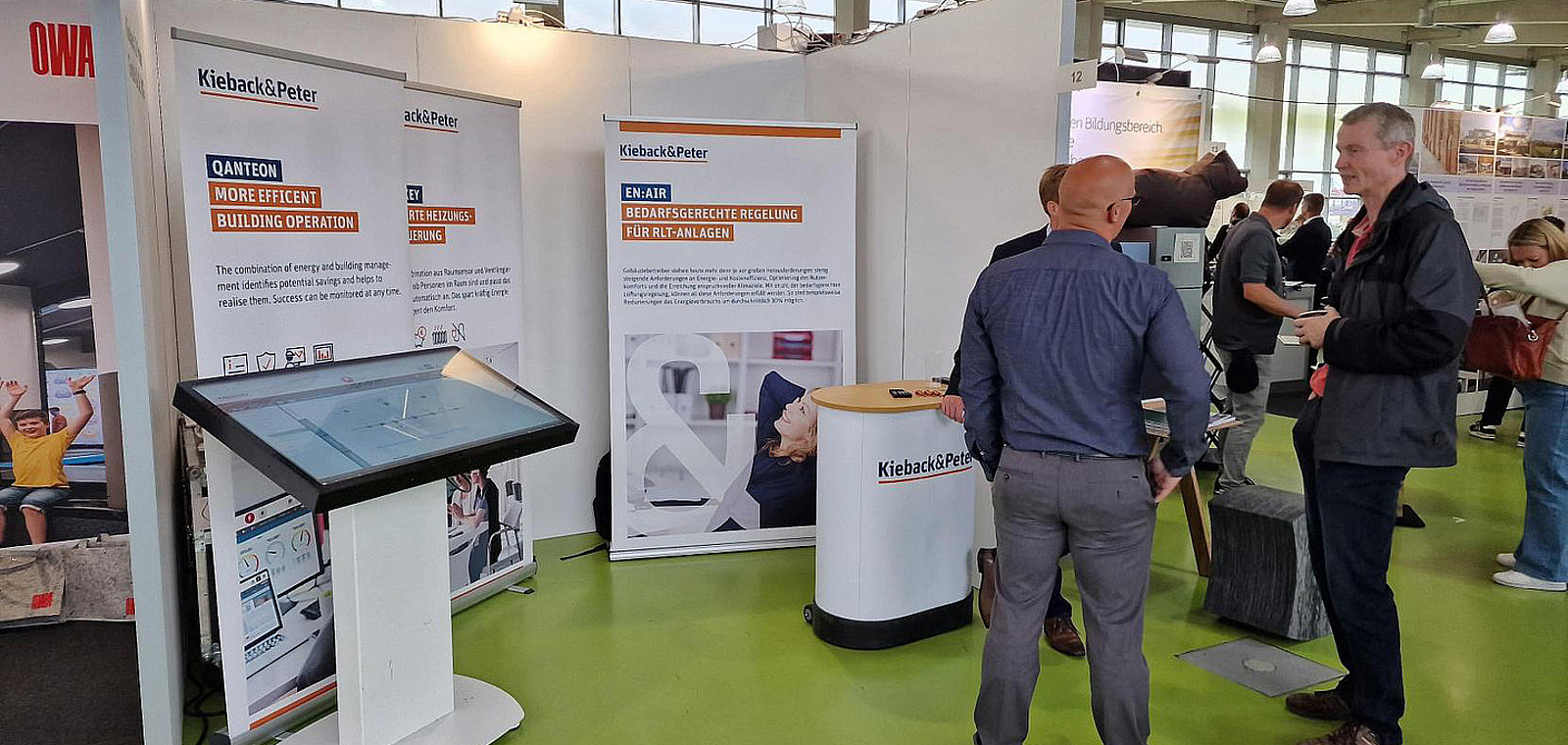 For the first time, Kieback&Peter participated in SCHULBAU, the trade fair for the development of educational facilities in Hamburg. The focus of the fair was on renovation and new construction projects, as well as the topics of digitalization and sustainable educational buildings, which are also the core areas of our company. All aspects of building were covered, from educational and functional interior concepts to exterior and facade design.
Learning in an eco-friendly environment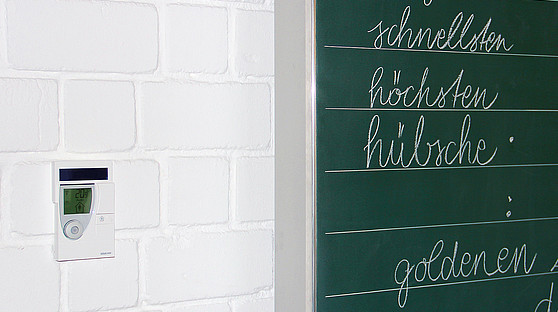 Schools have long served as multifunctional educational, recreational, and meeting spaces. This evolution shows that schools are no longer just places of traditional learning, but also promote a sustainable future by creating an environmentally friendly infrastructure while strengthening social bonds and community involvement. The school building of the future will therefore focus not only on education, but also on sustainability and social integration.
Kieback&Peter has long been aware of these developments. The biggest challenges are in existing buildings and the often outdated building technology. Our goal was to draw attention to the possibilities of energy saving, the importance of modern building automation and its significance in schools. One example is our AI-powered control system that learns when students are present and uses building and occupancy data to individually control heating and ventilation in classrooms. It also incorporates weather data and forecasts.
The potential savings for schools are huge
Tobias Groß, Sales Engineer, Hamburg branch: "Schulbau was a very good opportunity to present our intelligent solutions and services to architects, technical managers and school principals. The technical sector was not yet so strongly represented at the fair, but the potential for improvement is enormous. At Kieback&Peter, we make schools fit for the future, according to the motto: teach, learn and save energy at the same time!"
Save the date:
Kieback&Peter will again be present at the SCHULBAU in Berlin from November 8 to 9, 2023.
Our team is looking forward to your visit!