Current job opportunities
You can find all the open positions at Kieback&Peter in our jobs list below. Just filter the list based on your criteria. You can also click a pin on the map to see which positions are open at that location. To see the detailed description of the position, please click your desired job. You can also reach the online application from there.
No results found
Fairness and social responsibility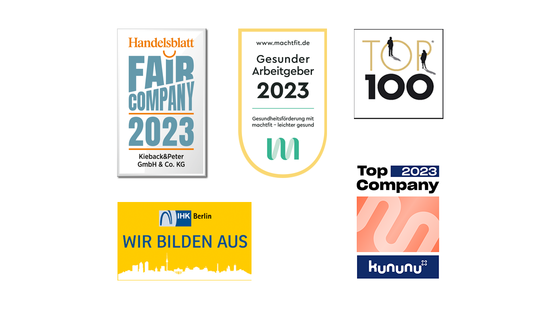 Kieback&Peter has received multiple awards as an exemplary and fair employer. We actively promote young talent in our role as a Chamber of Industry and Commerce training company. Naturally, our sustainability management system also covers the area of occupational health and safety: We are certified in accordance with the procedural principles of BG ETEM (the German association for employer's liability insurance in energy, textiles and electrical industry)/ILO-OSH 2001. Our owners place huge value in the fact that Kieback&Peter is still family-owned and therefore independent.