TAD/TLH/TDE Sensors
Reliable and precise recording of temperature and humidity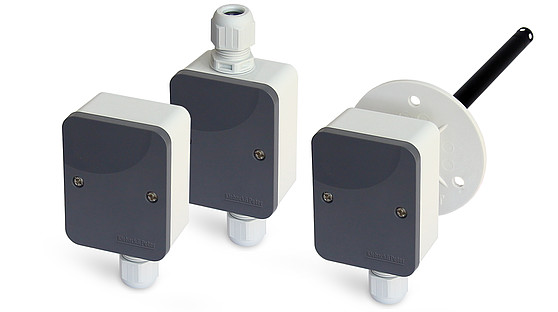 They provide the reliable base of data for controlling your primary systems: Kieback&Peter's TAD, TLH and TDE sensors. Made in Germany to the highest quality and sustainability standards, our sensors are extremely precise – over the whole product life cycle, of course. They record actual values like temperature and relative humidity with the lowest tolerances along the entire measurement range. Kieback&Peter has the right model for every application: for example, the sensors work on external walls (TAD), in ventilation and A/C ducts (TLH), and in water pipes in heating systems (TDE).
Fine sensitivity in a hard shell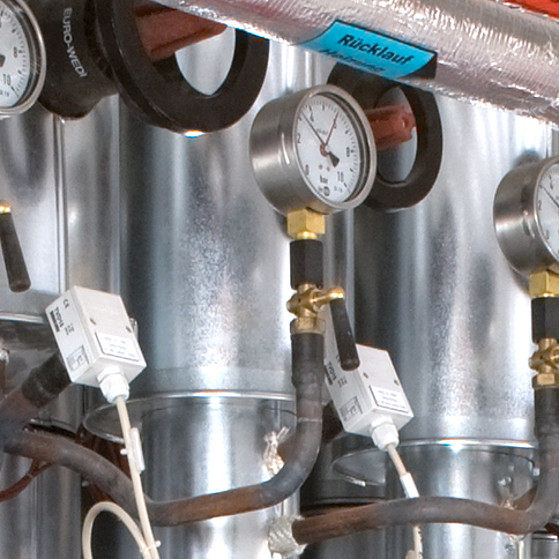 Any control system depends on valid measurement data: if you don't measure conditions of your system precisely, you can't control them optimally. Our sensors are designed for precision and a long service life, so that your automation always runs with precise actual values. The more sensitive, the more fragile – but this does not apply to Kieback&Peter sensors: we have given our sensitive sensors a solid housing. Their robust and functional design promises a long service life and fast installation. The TAD external temperature sensor, for example, meets protection type IP 65. In investing in our sensors, developers are making the right choice. Operators and energy managers will thank them – because they can work with precise measurements in the long term.
3 dudes for all cases: TAD/TLH/TDE
Kieback&Peter TAD temperature sensors record temperatures for heating, ventilation and A/C systems controlled by outside temperature. As it is used outdoors, it is highly protected against the weather and environmental factors. It meets protection class IP 65 – so is completely dust-proof and has protection against spray water from any direction. International Protection (IP) is an international standard, defined by ISO 20653 and DIN EN 60529.
The Kieback&Peter TLH combined temperature and humidity sensor measures two values precisely and reliably. It is used in ducts in ventilation and A/C systems.