TAD/TLH/TDE Sensors
Reliable and precise recording of temperature and humidity
They provide the reliable base of data for controlling your primary systems: Kieback&Peter's TAD, TLH and TDE sensors. Made in Germany to the highest quality and sustainability standards, our sensors are extremely precise – over the whole product life cycle, of course. They record actual values like temperature and relative humidity with the lowest tolerances along the entire measurement range. Kieback&Peter has the right model for every application: for example, the sensors work on external walls (TAD), in ventilation and A/C ducts (TLH), and in water pipes in heating systems (TDE).
Fine sensitivity in a hard shell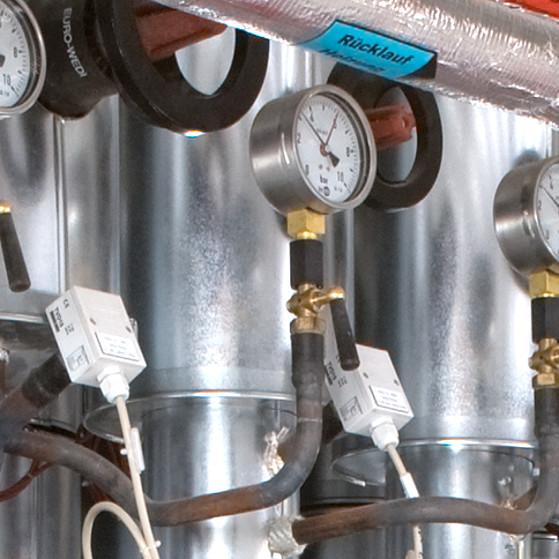 Any control system depends on valid measurement data: if you don't measure conditions of your system precisely, you can't control them optimally. Our sensors are designed for precision and a long service life, so that your automation always runs with precise actual values. The more sensitive, the more fragile – but this does not apply to Kieback&Peter sensors: we have given our sensitive sensors a solid housing. Their robust and functional design promises a long service life and fast installation. The TAD external temperature sensor, for example, meets protection type IP 65. In investing in our sensors, developers are making the right choice. Operators and energy managers will thank them – because they can work with precise measurements in the long term.
3 dudes for all cases: TAD/TLH/TDE
Kieback&Peter TAD temperature sensors record temperatures for heating, ventilation and A/C systems controlled by outside temperature. As it is used outdoors, it is highly protected against the weather and environmental factors. It meets protection class IP 65 – so is completely dust-proof and has protection against spray water from any direction. International Protection (IP) is an international standard, defined by ISO 20653 and DIN EN 60529.
The Kieback&Peter TLH combined temperature and humidity sensor measures two values precisely and reliably. It is used in ducts in ventilation and A/C systems.
TAD/TLH/TDE sensors are suitable for these systems:
TAD/TLH/TDE sensors support these protocols natively:
The sensors send voltage signals to the building automation as measurements.
RBW/RPW Control Units
Smart and flexible room automation with integrated sensors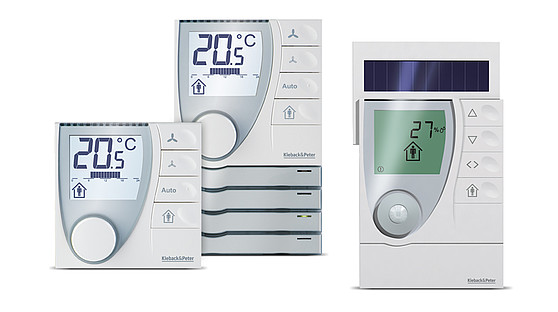 Kieback&Peter RBW/RPW room control units are interfaces between humans and building technology. With them, users set room temperature, ventilation, light, blinds and more. The integrated sensors simultaneously record temperature, humidity and presence, and send the values reliably to the room or building automation system. The RBW models can be configured. You can use them to set up individual scenarios, such as "Presentation" for conference rooms: At the touch of a button, the blind closes, the light is dimmed and a screen comes down. The self-learning RPW models have another feature on board: they record the times when a room is occupied and create a user profile on that basis. With this information, they control heating according to need. Of course, Kieback&Peter also has wireless solutions for room automation. They are ideal for cost-effective retrofitting to building stock, as they need neither wiring nor a power supply.
Modernizing buildings cheaply and efficiently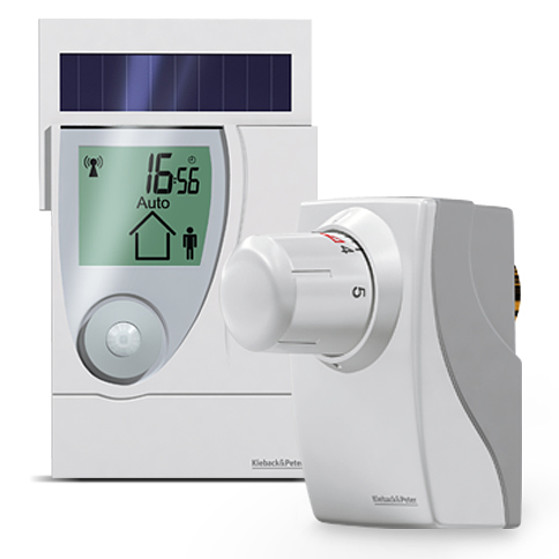 Huge energy-saving potential lies dormant in old buildings – that is true of both residential and non-residential properties. But many developers and planners are scared of the high investment that insulation and other conventional modernization work involves. Kieback&Peter offers smart alternatives here. Our wireless portfolio is especially suitable for cost-effective retrofitting: the installer can fit the parts without much work – no cable slots, no installation in false ceilings. Our award-winning en:key product set is a pioneer of smart heating. The self-learning room control – consisting of RPW and a small actuator – provides average heating energy saving of 20 percent. And with minimum installation work. Because en:key communicates via the EnOcean wireless standard and is energy-independent, it does not need a single wire.
5 good reasons for RBW/RBW Control Units
RBW/RPW control units are suitable for these systems:
Heating
Ventilation
A/C
Lighting
Shading
RBW/RPW Room Control Units support these protocols natively:
BACnet
LON
EnOcean
Fieldbus CAN
RBW/RPW room control units have won these awards:
Energieeffizienzpreis Brandenburg 2016
Bayerischer Umweltpreis 2015
LonMark International Certified Device of the Year Award 2010