Sustainable Management
As an independent family company, we are not bound by short-term "shareholder value," but to our own values. These are based on sustainability and reliable partnership. Kieback&Peter wants to set a good and pioneering example in the tradition of a down-to-earth medium-size company: We take on responsibility for people, the environment and the economy – internally and externally. The same applies to all our employees. And to a special degree to our executives, who exemplify genuine, sustainable business leadership on the basis of their own convictions. We place a particular importance on meaningful goals and tasks, transparent communication and trusting collaboration.
Kieback&Peter GmbH & Co. KG
Chairman of the Board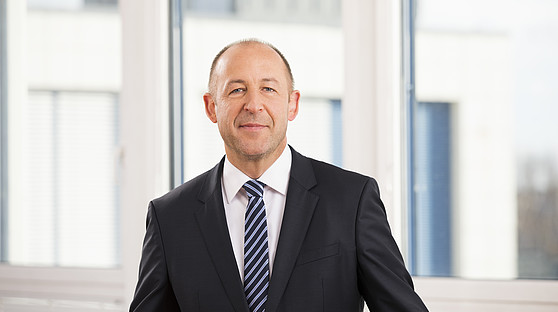 Dipl.-Kfm. ­Christoph Ritzkat has been at Kieback&Peter since 2017. As Chairman of the Board, he bears overall responsibility for the company. An economist by trade, he has many years of experience as a managing director in renowned German family companies with a focus on the metal and electrical industries. Mr. Ritzkat is an internationally educated manager who worked in Brazil, China, France and the United States. Born in Cologne, he is a member of 1. FC Köln and an enthusiastic marathon runner. He is married and has two children.
Managing Director Strategy & Innovation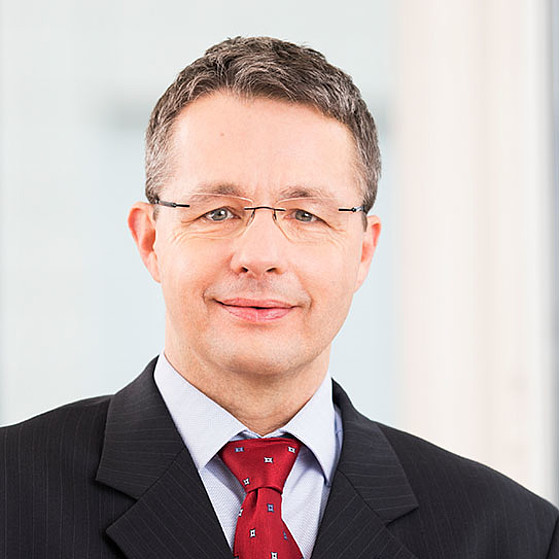 Dipl-Ing. (FH) Michael van Well joined Kieback&Peter in 2021 and leads the Strategy and Innovation business unit. His extensive experience in automation technology and many years in the industry make him an expert in modern building automation solutions. He was born in Krefeld, Germany and is named after the town of Well in the Netherlands. He enjoys hiking and cycling to stay fit. Mr. van Well is married and has one child.
Managing Director Data Business & Services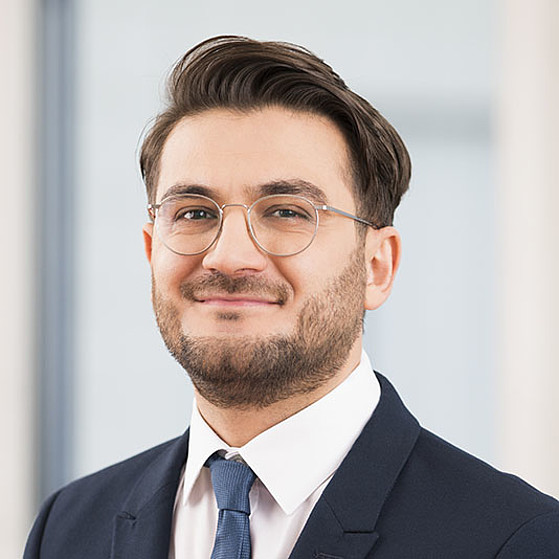 Celil Genç BEng MSc has been with Kieback&Peter since 2014. After holding leadership positions in strategic and innovation development and product management, he took over the new digital business unit Data Business & Services together with Timo Kühn in late 2020. His education in Building Services Engineering (BEng) and Intelligent Buildings (MSc) underscores his passion for "Smart Buildings." A global citizen with roots in Upper Swabia and Turkey, he has lived and worked in England and Italy. In his free time he blogs about productivity, mindfulness and their social implications. He also enjoys spending time with family and friends. Mr. Genç is married and has one child.
Managing Director Data Business & Services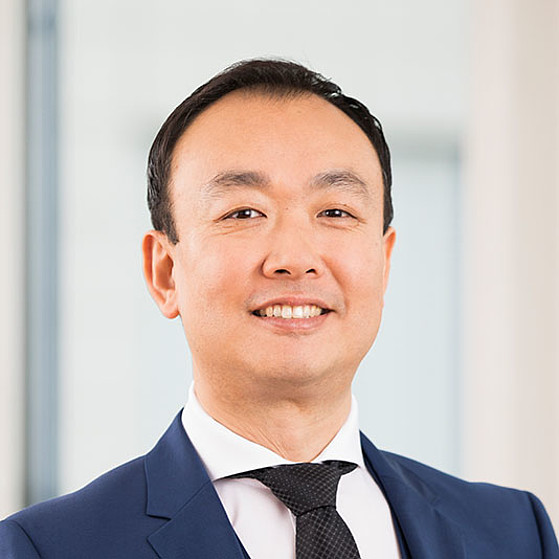 Timo Kühn holds a Diplom degree in computer science (FH). Together with Celil Genç, he has led the new Data Business & Services business unit since 2020. The IoT expert and data scientist is ideally qualified to drive new digital business models for buildings. Born in South Korea, his career has led him to Karlsruhe, Munich and Berlin. A dog lover and drone fan, he is married and volunteers at MakerSpace and other organizations.
Managing Director System Integration & Building Life Cycle Germany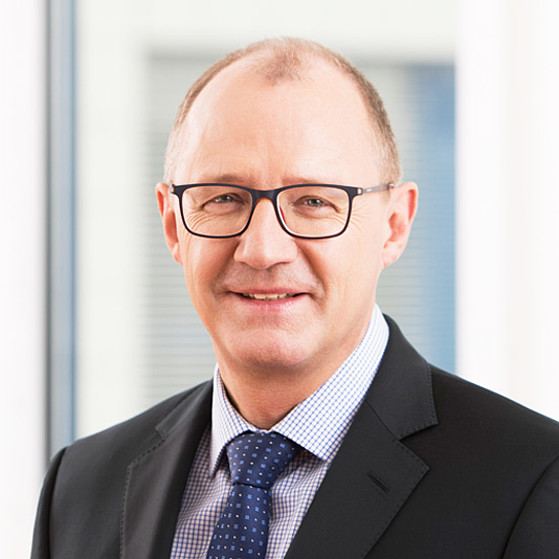 Dipl.-Ing. (FH) Martin Will has been head of national sales and operations since October 2019. He began his career at Kieback&Peter in 2011 as manager of the Frankfurt location. Four years later, Mr. Will was put in charge of the Southwest region of Germany. A native of Lower-Saxony, he oversaw the organizational development of the company before joining its executive board. Mr. Will brings years of leadership experience in the energy industry as well as in building services engineering. He is a dedicated karate sportsman, husband and father of two sons.
Managing Director System Integration & Building Life Cycle International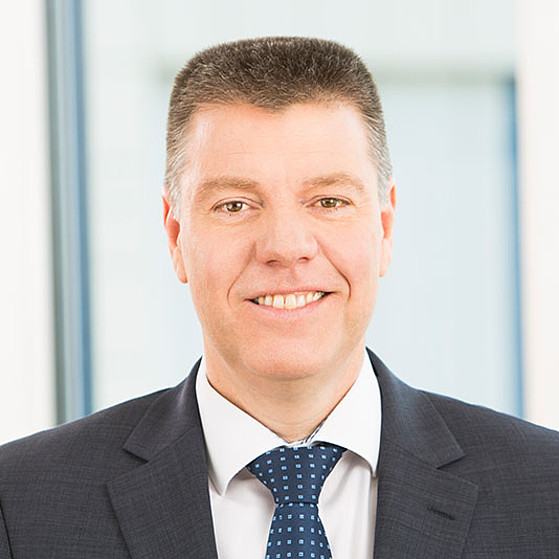 Dipl.-Ing. Axel Stange has held responsibility for international sales since 2018. Before moving to the executive board, he was the head of strategy and innovation management at Kieback&Peter. The energy technology engineer has held a number of different management positions for international companies. A former member of the field service team and head of product management, he can look back on many years of expertise in heating, pump and control technology. Born in Göttingen, Germany, he is married, loves to ski and is a keen hiker.
Managing Director Solution & Support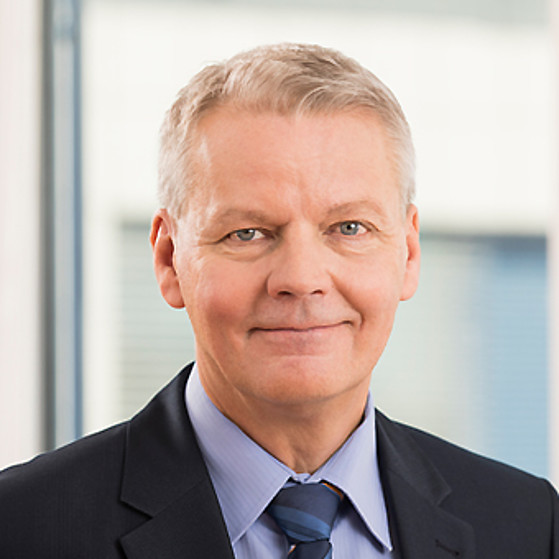 Dipl.-Ing. (FH) Rainer Mahling has been in charge of the Solution & Support business division at Kieback&Peter since 2019. He joined Kieback&Peter in 1992 as a manager and established a comprehensive sustainability management system covering the areas of quality, environment, energy and information security. Mahling studied communications engineering in Berlin, is a certified Lead Auditor and can look back on many years of management experience in international technology companies. The ambitious mountain biker and hobby chef is married and has three children.
Associated Companies
Managing Director Reschreiter Energietechnik GmbH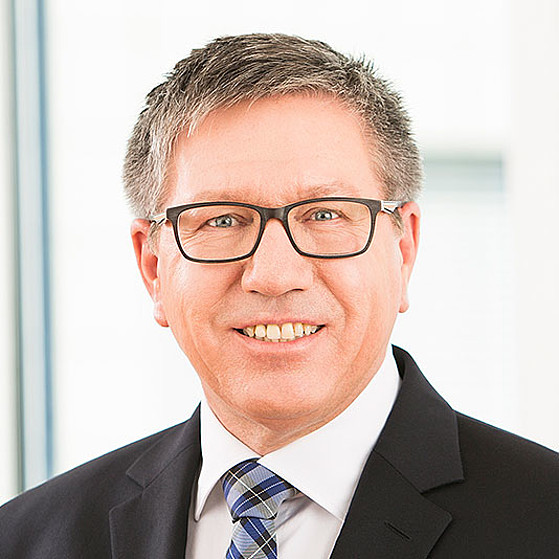 Kieback&Peter works closely with Reschreiter Energietechnik GmbH in the area of Smart Infrastructure. Since 2016 the managing director has been Dipl.-Ing. Thomas Semmelmann. He studied electrical engineering in Munich, Germany, has been an executive in international groups and has led medium-size companies in the areas of sales, production and service. Mr. Semmelmann was born in Stuttgart, worked for several years in Switzerland and is a keen fan of the soccer team Jahn Regensburg. He loves to play boardgames with his five children and two grandchildren.
Compliance is a matter of course
We conduct all our business activities in compliance with applicable laws, regulations and other rules. That is a fundamental principle at Kieback&Peter. We place huge importance on a corporate culture where it goes without saying that everyone involved conducts themselves in a legally correct and responsible manner – be that employees, business partners or clients. This is the only way for us to ensure that Kieback&Peter enjoys a reputation as a reliable and fair partner everywhere throughout the world. Our compliance system is characterized by transparency and commitment. As well as our code of conduct, it includes regular training sessions, consultation and prevention and awareness measures.