Support with BS-planning and implementation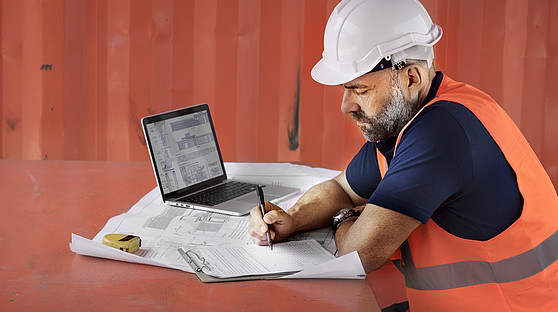 New build or renovation: project planning is getting ever more complex – and that applies in particular to technical building services: HVAC systems and ICE equipment are becoming smarter and more interlinked. IoT solutions are moving from the home to the professional market. The physical world of the building is merging with the virtual IT world. As a planner or operator, you not only have to maintain an overview of the latest technology. You are also confronted with countless specifications for energy efficiency and safety. And you want to complete your projects quickly and cost-effectively. We will not let you down: our experienced engineers are there to advise you during BS planning. The Kieback&Peter project manager coordinates delivery of our services on site. And our technicians take care of installation and commissioning on site. The experts from our pool of consultants are also available to help you with issues such as system integration, data management, IT security, energy efficiency and funding.
Increased reliability and efficiency in building planning with Building Information Modeling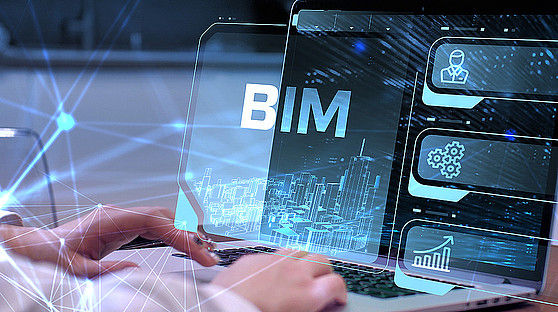 To facilitate streamlined building planning, investors and operators along with architects and planners are increasingly relying on the digital design method Building Information Modeling (BIM). For this purpose, all trade data is merged into a digital building model even before the start of construction, enabling better coordination of the specialist disciplines. This provides greater planning reliability and optimizes productivity in all project phases in terms of costs, resources and time for an efficient building life cycle.
Kieback&Peter will gladly assist you at every step of your BIM projects, from design through construction to the operational phase.
Go to the BIM catalog following this link.
Energy systems
Maximum transparency for your properties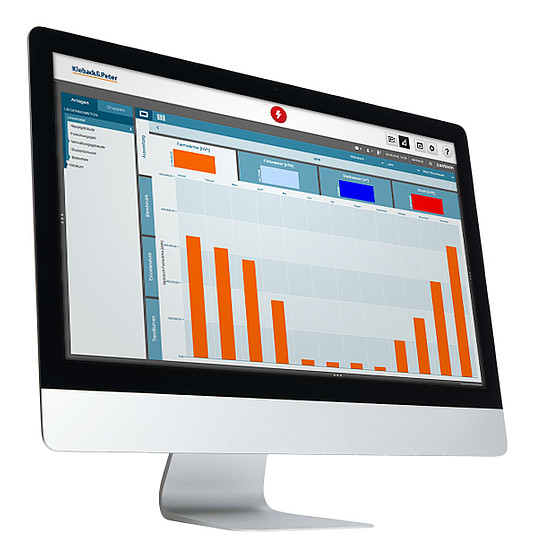 How is the energy consumption for my properties billed? What exactly do the meters measure? What are the energy performance indicators I need for ISO 50001? Which efficiency measures pay off? Questions like this can be answered only with a solid base of data. The economist Peter Drucker knew: "What gets measured gets managed". We help you to develop a sensible energy data management system. We work with you to create the basis for good investment decisions and effective energy-saving measures. The Kieback&Peter service includes, for example:
Load profile analysis
Selection, project planning, installation of the correct meters
Development of energy performance indicators (EnPI) in line with ISO 50001 / EMAS
Whether for simple analyses of individual buildings or benchmarks for complex property: our experts support you from the outset and are there to advise and provide practical help during subsequent operation. We plan on the basis of sound judgment of your individual needs – from pragmatic solutions to premium services.
Service benefits at a glance
System integration services
IT consulting, migration and virtualization
A good third of buildings in the EU are over 50 years old. Their inner life is often like a museum of technology – everything is installed, from the analog controller to the modern heating pump. What might delight historians soon becomes a problem for operators of large properties: safe and efficient building operation needs a central monitoring and control system in which all of the systems are integrated so that they smoothly work together. This is a real challenge: the devices not only date from different ages of technology, they also come from a wide range of manufacturers. They don't speak the same language, do not have consistent connections, work with analog or digital technology on various proprietary platforms. As a leading system integrator, Kieback&Peter maintains an overview of this complex world. Whether serial technology in older buildings or virtualization in modern computer centers, we integrate every system and master all the communication protocols. Our experts take care of the details to leave you free to do your job without worrying.
Service benefits at a glance
Cost-effective and appropriate renovations
Kieback&Peter is a leading system integrator. We are known in the industry for being able to transfer all technical building systems and ICE-technology into a clear and central automation system. Analog and digital. Whether it's BACnet, LON, EnOcean, KNX or another building automation protocol, we're familiar with all bus systems, languages, cable and wireless connections. And we are not scared of any device, no matter how old. If you wish, we can also connect your old, serial technology to a modern computer center. Not everything that is a bit dusty has to be replaced immediately. Complete renovations soon run up the bill, so we will be happy to develop a migration concept that meets your needs for gradual replacement. Our motto: we make things easy!
Hedging according to ISO 27001 and BSI law
Global networking of technical building systems, IT networks, apps and other platforms brings more than just advantages. It also brings dangers: whenever data are being exchanged, there is a risk of unauthorized access. The data can be saved without permission, manipulated or used for illegal purposes. The result can be operational failures, serious personal injury or material damage. Operators must take special precautions to minimize the risks. This applies especially to critical infrastructures – that is, energy and water supply, food, health, finance, transport, traffic, information and communication technology. Especially strict statutory provisions and standards apply to this critical sector. But other organizations should also protect themselves adequately against hackers in their own interests. Our IT consultants keep an eye on the legal and technical requirements for you and help you design the architecture of a secure system.
Ready for IoT and artificial intelligence
In building automation, virtualization simply means: replacing hardware with software. Why? Software can be run in any good computer center so that it is failsafe and redundant. There is no wear and it does not have to be maintained on site. Software is also easier to manage and is scalable in both directions: instead of buying new hardware, the operator simply orders a license and the computing capacity required for it. Another advantage of cloud solutions: bundling the building data centrally makes it easier to exchange them with other systems via standard interfaces. This is the basis for added-value services based on big data and artificial intelligence (AI) – like Model Predictive Control 2.0 from Kieback&Peter. Our experts take care of virtualization of your building control technology (BCT). They help you to transfer the building data securely to the cloud. And they show you how the signals from the computer center get back to your systems without disruption. In this way, we prepare your building for the Internet of Things (IoT).