Support with BS-planning and implementation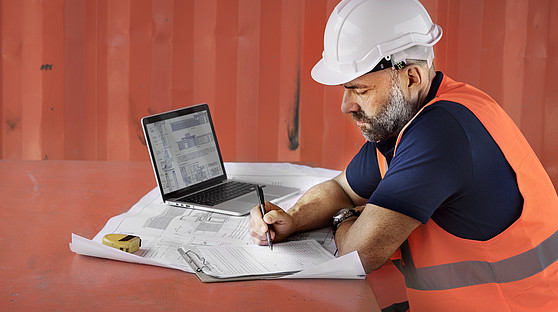 New build or renovation: project planning is getting ever more complex – and that applies in particular to technical building services: HVAC systems and ICE equipment are becoming smarter and more interlinked. IoT solutions are moving from the home to the professional market. The physical world of the building is merging with the virtual IT world. As a planner or operator, you not only have to maintain an overview of the latest technology. You are also confronted with countless specifications for energy efficiency and safety. And you want to complete your projects quickly and cost-effectively. We will not let you down: our experienced engineers are there to advise you during BS planning. The Kieback&Peter project manager coordinates delivery of our services on site. And our technicians take care of installation and commissioning on site. The experts from our pool of consultants are also available to help you with issues such as system integration, data management, IT security, energy efficiency and funding.
Energy systems
Maximum transparency for your properties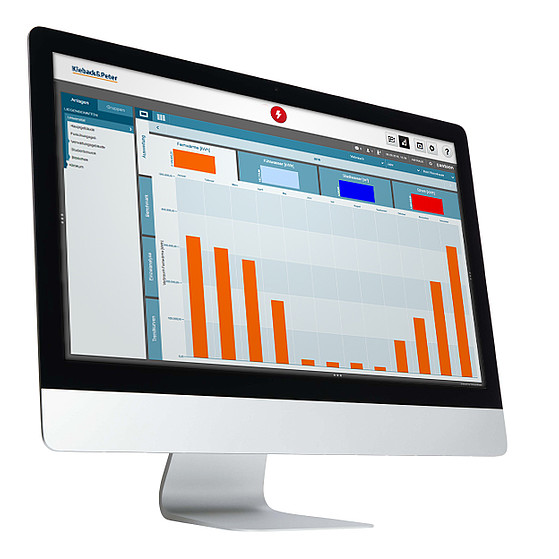 How is the energy consumption for my properties billed? What exactly do the meters measure? What are the energy performance indicators I need for ISO 50001? Which efficiency measures pay off? Questions like this can be answered only with a solid base of data. The economist Peter Drucker knew: "What gets measured gets managed". We help you to develop a sensible energy data management system. We work with you to create the basis for good investment decisions and effective energy-saving measures. The Kieback&Peter service includes, for example:
Load profile analysis
Selection, project planning, installation of the correct meters
Development of energy performance indicators (EnPI) in line with ISO 50001 / EMAS
Whether for simple analyses of individual buildings or benchmarks for complex property: our experts support you from the outset and are there to advise and provide practical help during subsequent operation. We plan on the basis of sound judgment of your individual needs – from pragmatic solutions to premium services.
Service benefits at a glance
Planning and checking investments properly
We show you where you have the greatest savings potential in your properties. Using internal or industry benchmarks, we analyse which refurbishment measures are really worthwhile and which you can postpone. Based on the energy and building data, you can compare the payback periods of various measures in advance and forecast the return on investment (ROI) - thus minimising the investment risks. With good monitoring, you can also check how successful your measures are and share the results with others. This creates more transparency and acceptance with all involved.
Less energy at lower prices
Load profiles will show you how much electricity your properties require and when. We analyze recurring patterns in your load profiles – for example, the day of the week or time at which energy consumption is particularly high, and which consumers are responsible for the peaks. To do so, we develop the right measurement concept, which includes other sub-meters or temporary, mobile measuring devices, as necessary. Only when you are familiar with the causes and details can you cut your load peaks: you can temporarily switch off systems that do not have to run during peak load times. Not by hand, of course, but using Kieback&Peter automation. That has a double savings effect: by identifying and switching off silent consumers, you can save energy. If you reduce your load peaks, you will often be given preferential terms by your energy provider.
Avoid penalties and fines – enhance your green image
The Energy Services Act (EDL-G) requires large companies in Germany to carry out an energy audit every four years. If this is not done, large fines are likely. Alternatively, you can also introduce an energy management system that meets ISO 50001 or an environmental management system in line with EMAS. No matter which option you choose: the measures must cover at least 90 percent of your entire energy consumption. Inspection of systems is also prescribed – external auditors take a close look at the use of energy and user behavior on site. Companies must draw up an energy balance sheet, list potential savings, and calculate their cost-effectiveness. What seems to be a burden and a cost driver at first sight can actually bring savings, process improvements, funding and benefits in terms of image if it is carried out professionally. Our experts are happy to help you with planning and delivery.
Governmental incentives for smart technologies
There is great potential for savings in existing buildings. This has also been noticed by the government. Federal, state and municipal authorities provide a range of funding for renovation work in residential and non-residential buildings. The programs range from optimization of heating systems to hydraulic balancing and to funding credit for energy-efficient building and renovation. They are run by the Federal Office of Economics and Export Control (BAFA), the Reconstruction Credit Institute (KfW), and other government bodies. Numerous efficiency products from Kieback&Peter attract funding in this context: single-room controls, actuators, controllers, energy management software, meters and much more. We advise you not just on a technical level. Our consultants explain to you what funding is available for your project and help you to apply for it.
Goodbye to pen and clipboard
In older properties, the facility manager often has a time-consuming task: He walks through the individual buildings with a clipboard under his arm and reads each meter individually. He then transfers his notes by hand to a digital system so that commercial staff and energy managers can evaluate them later. There' s no need for that: a facility manager has more important tasks. We'll show you how you can read older meters remotely and integrate them into a digital system - without having to convert to smart meters.