Living sustainability together
Everything we do has an impact on our environment: People and society, nature and culture, and the economy too, of course. That is why we at Kieback&Peter are showing a sense of responsibility. Together with like-minded people, we are identifying potentials which can contribute to the success of sustainability. We are raising awareness of the fact that virtually all buildings today are significant emitters of CO2. And we have already begun making changes together with our customers and business partners. We want to be successful in this endeavor, and this means relying on a strong network as an active supporter of the CEO Letter 2030.
Creating sustainability together with Kieback&Peter
We are running out of time. As a company, we also see ourselves as bearers of responsibility. We want to create sustainability with the help of innovative building automation and digitalization, and make the world a better place. If we are to succeed in this endeavor, we all need to act together.
100 % climate neutral – because time is running out
Climate change will not wait until 2045 …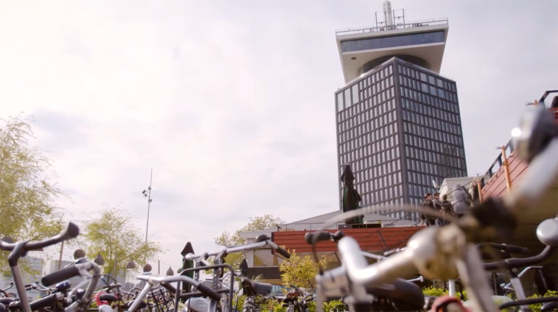 ... this is why we want to achieve net zero emissions in our business operations as early as 2027. How are we going to do that? With a comprehensive investment program for our buildings, our vehicle fleet and our production. At the same time, we are empowering our employees: We use our idea management system to collect and award prizes for good ideas which lead to greater energy savings. And how do we measure our climate neutrality? Using our building and energy management software Qanteon, we can record all relevant energy flows and our carbon footprint across our properties and technical facilities. In this way, we understand at all times exactly what type of energy is being used and where, and what emissions are being generated as a result.
Our solutions for climate-neutral building stock
Anyone can build developments on a greenfield site that are new, modern and efficient. Our focus lies on the key to achieving climate targets, i.e.: existing buildings. Approx. 80 % of the buildings that will exist in 2050 have already been built. Our technologies make buildings efficient in terms of energy and costs, but the pleasant and healthy indoor climate also makes them worth living in. This way, we save our customers far more energy than they consume as a result of their own business operations. Would you like to start reducing the emissions of your portfolio today? We can show you how to do this with our CO2 Roadmap.
Kieback&Peter's CO2 Reduction Roadmap is a comprehensive package of solutions for reducing CO2 emissions in buildings. This enables investors, owners and operators to meet the challenges of our time, such as climate protection, urbanization, digitization and sustainability by harnessing smart technical measures, and consequently ensuring that their properties retain their value while also minimizing costs.
Would you like to start reducing the emissions of your portfolio today?
100 % responsibility – because we want to shape the future
Education is our greatest asset …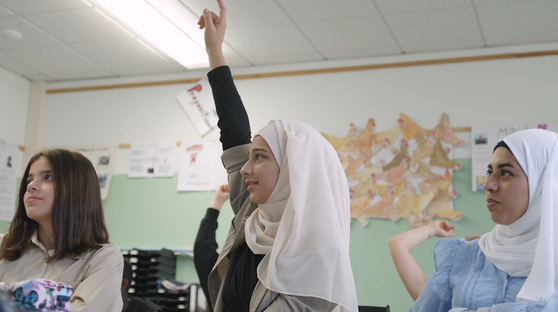 …That is why we want to support schools. We are teaching young people about sustainability and getting them excited about it. That's why we, in our role as school sponsor, have been working with the Heinrich Mann high school in Berlin Neukölln to develop an educational concept. For example, by getting students to actively participate in the climate protection of their school using digital technologies. We are also offering this successful concept to other schools as of 2023.
Culture and art in focus
Because culture and art touch our hearts, they are a perfect means of communicating ideas surrounding the issue of sustainability. That's why we do our best to support promising projects, such as sponsoring the EU4YA Street Music Festival. The artists' collective is committed to an open, colorful and sustainable Europe. This is an excellent reflection of our position as a company with European roots. Our solutions, specifically our ideal indoor climate conditions, also serve to protect historical works of art in buildings – and all this is thanks to intelligent building automation.
Every project is a sustainability project. Find out more now!
100 % role model – because everyone is an entrepreneur
There's so much we can achieve, we just need to work together …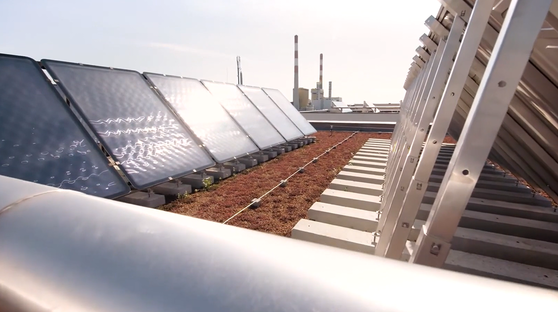 …That is why good, stable partnerships are more important than ever before. No single industry or technology can solve the pressing challenges of our time. That is why we are active supporters of the CEO Letter 2030 addressed to the EU Parliament, one of the first signatories of the Charter NeuGrün and are part of the business network Neukölln-Südring e.V. All signatories are actively committed to a climate-neutral economy. Our message: From Berlin to the world.
Sustainable corporate governance relies on there being a sense of responsibility
We also want to provide incentives for our employees to act responsibly and in a sustainable way. That is why we have developed SmartShare, an employee participation program that provides all employees who pay social insurance contributions with the opportunity to become silent partners of Kieback&Peter. This way, our employees benefit directly from the company's success.
Everyone is welcome to get involved in sustainability issues and actively support our sustainability strategy. With the SmartShare program, we give every participant the opportunity to take a more long-term view and act in a more entrepreneurial way.