Qanteon
The integrated system for energy and building management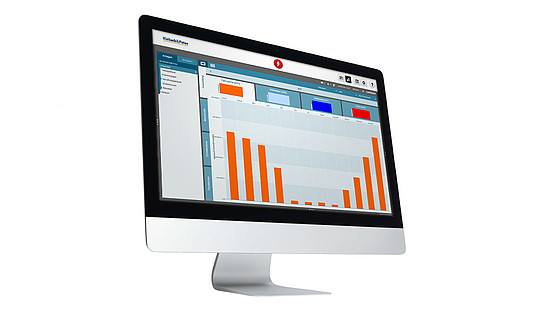 Qanteon combines Energy Management (EMS) and Building Management System (BMS) in a single software package. Energy management according to ISO 50001 and operational management of building technology are child's play. The design of the Qanteon user interface is so easy and intuitive that it has already won several design prizes. Its system-centered display helps users to grasp all operating statuses and energy flows quickly. The software for Computer Aided Facility Management (CAFM software) uncovers efficiency potentials in highly complex building operations. It supports the implementation and control of energy saving measures. Qanteon is not only efficient. It's fun.
A bridge between controlling and technology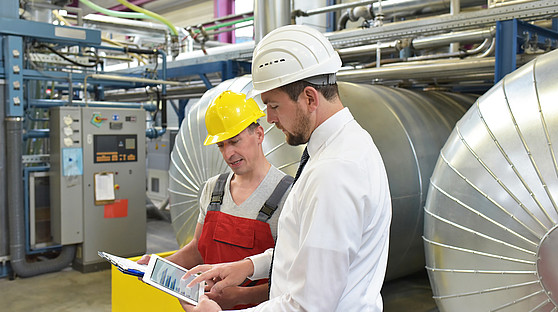 Technicians and business people often see buildings from different angles: the technical staff ensure, above all, that the systems run safely and the building users are comfortable. Controllers and energy managers tend to be more interested in consumption, savings and key performance indicators (KPI). Thanks to Qanteon, these two sides can work better together – on the basis of an integrated view and data base. Technicians have a better sense of efficiency, consumption and costs. Controllers and energy managers understand the technical relations in the systems better. They can switch between system views and energy reports with a single click. Users can choose their preferred visualization – from a traditional DIN display, through modern 3D animation to efficiency benchmarking in a four-square diagram. Everyone involved thus has a clear overview in the growing jungle of data. Thanks to the excellent usability of Qanteon, new users quickly find their way around.
5 good reasons for Qanteon
Qanteon fits for:
Heating
Ventilation
A/C
Lighting
Shading
Fire safety
Qanteon supports these protocols natively:
Qanteon is certified according to:
B-AWS
ISO 50001
Complies with the provisions of the German Energy Services Act (EDL-G)
Qanteon has won these awards:
German Design Award 2018
UX Design Award 2016
Connect Service Platform
Secure remote access to your systems, including online services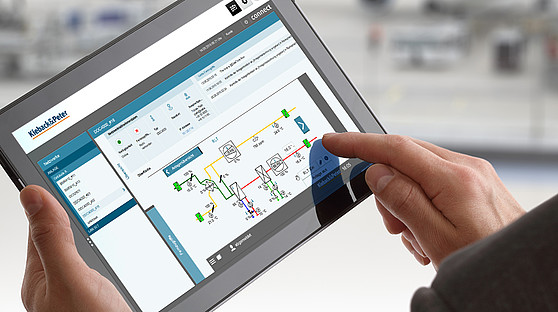 Using Connect, you can access your building automation at any time from any location over the Internet. And with maximum security: Connect meets the strict ISO 27001 standard for critical infrastructures. The level of protection matches that of online banking. Simply log into Connect via a browser – immediately you will see the familiar user interfaces of your systems. You can do remotely everything that you would normally do on site. For example, you can check the system status and change setpoints or programs. Kieback&Peter can also access your systems remotely via Connect – provided that you give your permission for access. Thus, you can also benefit from Kieback&Peter online services: Our support and service technicians use Connect to carry out diagnostics, updates or remote maintenance online, usually just as precisely as if they were on site. This saves time and money for long journeys. With Connect and the right Kieback&Peter service package, your systems are always in top condition.
Fast help in emergencies and on weekends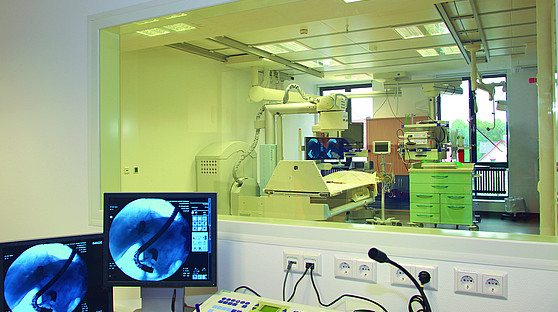 Faults in system or building services are often emergencies: the risks are not just of damage, operating or production shutdowns. In some cases, people's health or lives are at risk – in hospitals, for example, or for energy and water supply companies. Critical systems, though, are usually very safe and have redundancies. But wherever human beings and technology work together, errors do happen from time to time. With Connect from Kieback&Peter, remote first aid is available in the blink of an eye – much faster than any technician could reach you. Remote diagnostics does not solve every problem on site. But it is always better if the experts on standby have the right tools and replacement devices with them. Operators also use Connect in their everyday working lives – such as a Facility Manager who looks after several shopping malls at once: he does not have to go to each site to sort out the smallest issue. He can control the system parameters conveniently from his desk. He can even provide standby service at the weekend from a tablet on his sofa.
5 good reasons for Connect