Want to make the world better? That's part of the job with us.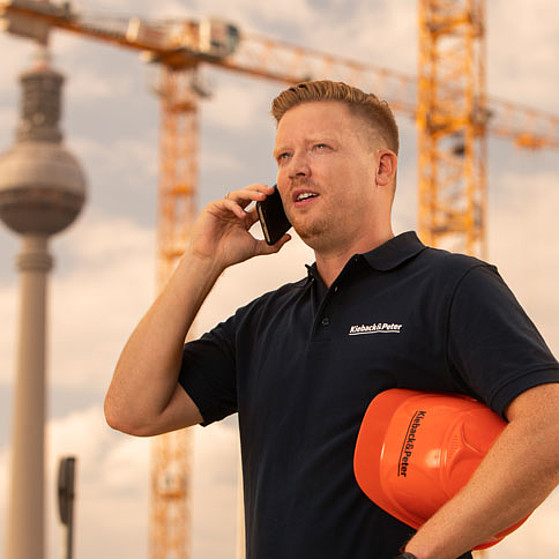 At Kieback&Peter, you can work in Germany's leading company for smart and sustainable building automation – with a broad range of career prospects on the international market. With us, you find meaningful work in a familial environment in a sunrise industry with huge opportunities for growth. We promote our staff's potential to develop in our Kieback&Peter Academy training programs. We reward good performance with attractive entry-level salaries and a company pension plan. If you value flat hierarchies and like to take matters into your own hands, you are the right person for us.
Sales engineers at Kieback&Peter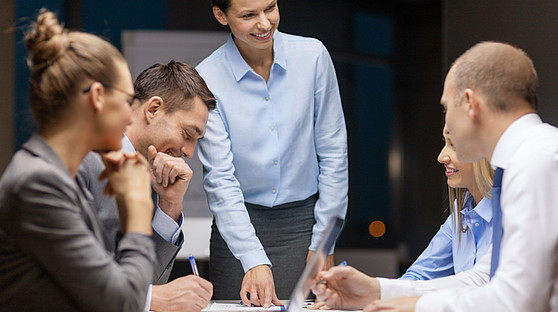 Young professionals in the fields of building automation and instrumentation and control systems have a huge variety of career options at Kieback&Peter. We also welcome lateral entrants from electronics, electrical and environmental technology. We are one of the market-leading companies in Germany and our international business continues to see steady growth. You develop tailored solutions for completely different building technology applications. You demonstrate your sales talent with the ability to work in partnership with customers. Ideally, you already have experience in the construction industry and construction law. We award this valuable and challenging work with competitive pay packages, a wide variety of learning and training programs and much more. Get in touch.
Talents for agile project management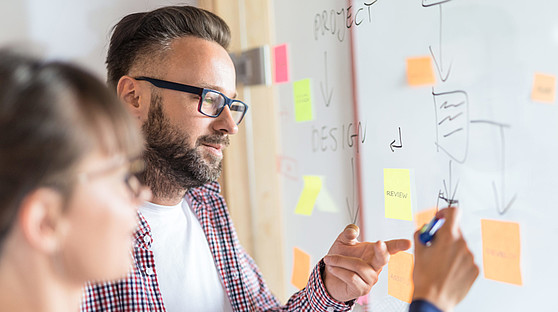 Kieback&Peter deliberately uses flat hierarchies to turn the benefits of agility into a competitive advantage on many different levels. As a result, we can implement integrated solutions in building technology for our customers. Do you value a culture of customer-centric and iterative work? You already have some experience of Scrum, Lean Management and Product Ownership. You are a team-player and make solid decisions based on your project management experience. Then we want to get to know you! We are always looking for talented project managers for software development and large-scale building automation projects.
Technicians for service and support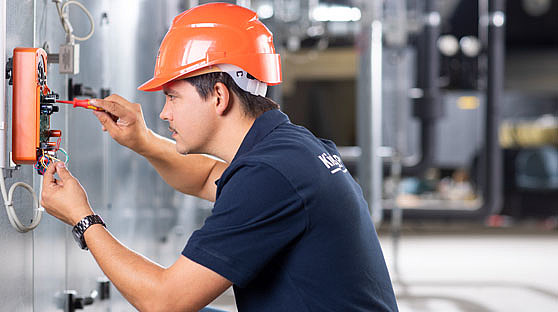 You have completed your training as an electrical engineer or in a comparable discipline. You have solid knowledge in the field of heating, ventilation and air-conditioning or instrumentation and control systems. As a leading building automation and system integration provider, Kieback&Peter is always on the lookout for young talent with a steady hand and pleasant nature. When you work for us, you are responsible for ensuring maximum quality and reliability in the technical systems of our clients. That includes commissioning, customer service and hardware maintenance. You also carry out monitoring and document the results. We reward that with extra company pension benefits and existing national and international opportunities for your continued professional development.
Fairness and social responsibility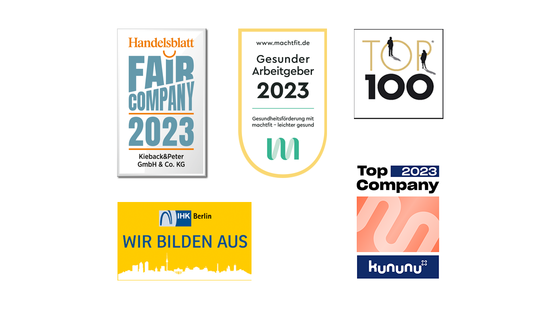 Kieback&Peter has received multiple awards as an exemplary and fair employer. We actively promote young talent in our role as a Chamber of Industry and Commerce training company. Naturally, our sustainability management system also covers the area of occupational health and safety: We are certified in accordance with the procedural principles of BG ETEM (the German association for employer's liability insurance in energy, textiles and electrical industry)/ILO-OSH 2001. Our owners place huge value in the fact that Kieback&Peter is still family-owned and therefore independent.