Go back
20 YEARS OF SUCCESS: EFFICIENCY TECHNOLOGY FROM MITTENWALDE
Press release
|
Anniversary
|
Production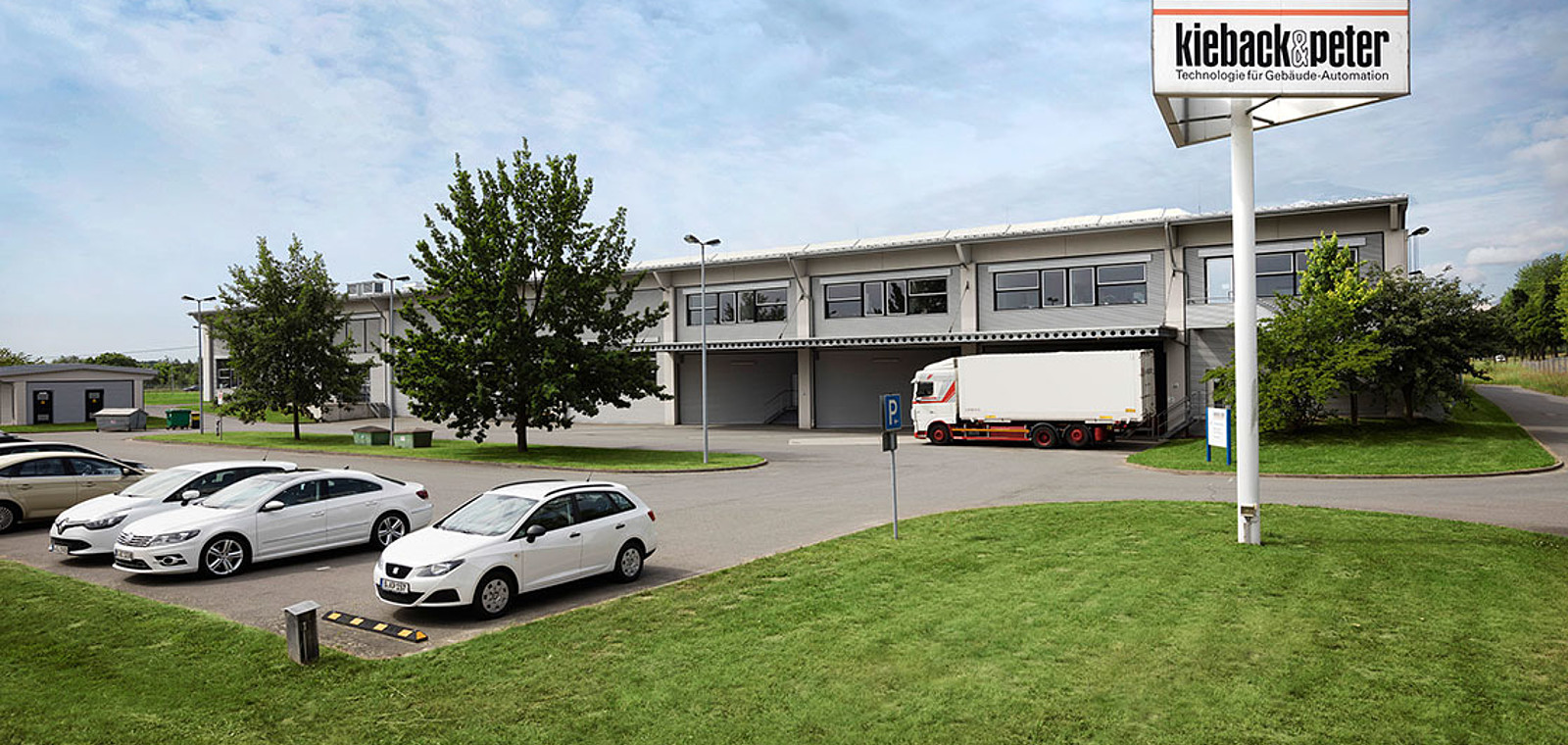 Berlin/Mittenwalde, Germany, July 1, 2016 Kieback&Peter celebrates the 20th birthday of its production facilities in Mittenwalde in Germany. The family company from Berlin with 1400 employees worldwide converts buildings into efficient smart buildings. The medium-size company exclusively produces its cutting-edge green technology in Germany – it has one plant in Trier and another in Mittenwalde in Brandenburg. There, it has provided secure and fair jobs for around 100 specialists from the region for the last two decades.
Kieback&Peter production facilities celebrate an anniversary year
"We are quite proud that our products are used in famous buildings throughout the world," says plant manager Holger Milkereit. For instance, technology from Kieback&Peter is in use in the German Reichstag government building and Bikini-Haus in Berlin. Its international clients include Paris airport, Airbus, Daimler and Volkswagen. They all have one thing in common: They need reliable hardware and software to operate their buildings safely and efficiently. And they prefer high-quality products that are "Made in Germany".
The Mittenwalde plant produces around 150,000 controllers, gateways, actuators and sensors per year – in which a total of nearly 200,000 printed circuit boards are installed. These boards are fitted quickly and efficiently using cutting-edge placement machines with integrated optical inspection systems. "But high-tech solutions alone are insufficient," explains Milkereit. "Our customers expect durable, high-quality products or need custom products or even the occasional rapid repair. In this regard, we rely on capable employees who are entirely devoted to the cause."
Electronics technicians, industrial mechanics and other skilled workers are involved in the production process. Engineers, physicists and programmers are permanently optimizing production and testing processes, because quality and sustainability play an important role at Kieback&Peter. The plant is certified in accordance with applicable standards for quality management (ISO 9001), environmental management (ISO 14001) and industrial safety management (BG ETEM, the German association for employer's liability insurance in energy, textiles and electrical media products). Energy management certification (ISO 50001) is set to be granted in November 2016.
In the interim, large trading and logistics companies have taken up residence in Mittenwalde. However, Kieback&Peter is one of the few production facilities in the area and is renowned there for its social commitment: The plant workers benefit from fair remuneration based on the collective bargaining agreements of the metal and electrical industries. They can shape their working hours in a family-friendly and flexible way. The plant also maintains a small canteen that offers guests a selection of healthy and tasty meals. Furthermore, Kieback&Peter regularly takes part in the "Zukunftstag Brandenburg" (Brandenburg future day) where it offers young people the opportunity to get a practical insight into the facilities.