Go back
A flying start to the new year: Kieback&Peter is once again one of the best employers in Germany
News
|
K&P Insights
|
Awards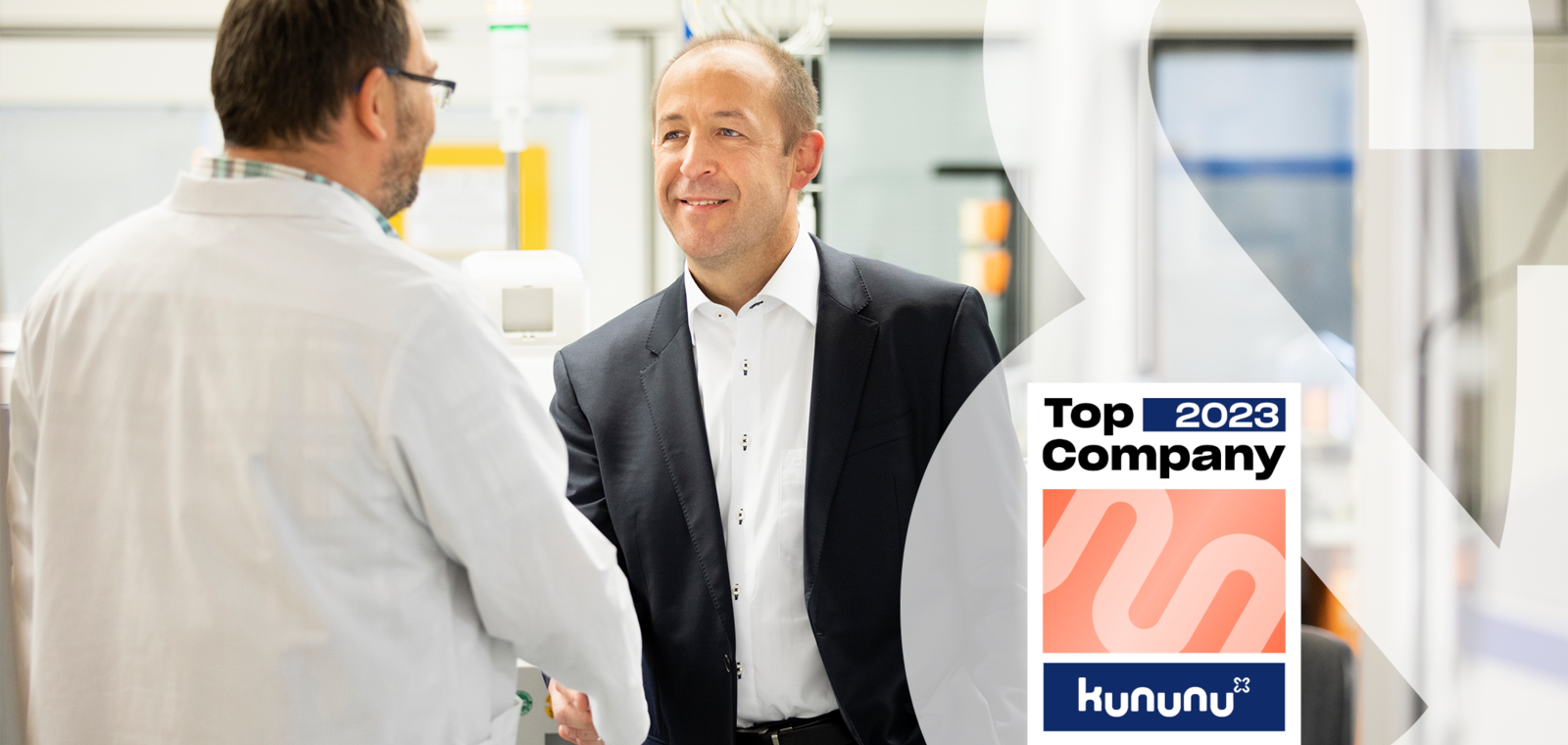 Entering the year with sublime perfection: we've received the "Top Company 2023" award. The rating platform kununu.com has filtered out the best from over one million registered employers: only 5% meet the even stricter criteria compared to the previous year. Kieback&Peter is one of them.
High recommendation rate
Since 2011, 261 employees, applicants and other individuals have given us an above-average rating of 4.0 points in comparison to the rest of the industry. The assessment that Kieback&Peter offers interesting tasks (4.2 points) is only one of the many positive aspects. A real plus point for us: 89% of all employees registered on kununu.com would recommend our family-run company to other applicants.
Invitation to a climate career!
"We invite our employees to actively support our sustainability strategy. Everyone working for us plays a key role in achieving global climate goals. This is a tremendous incentive for all of us – ensuring a high level of employee satisfaction and many other positives", explains Christoph Paul Ritzkat, Chairman of the Executive Board of Kieback&Peter.
Since our founding in 1927, the idea of sustainability has been encoded in our DNA. As a Smart Building Solutioneer, we combine intelligent building technology, data-based services, sustainable excellence and multiple synergy effects to create evolutionary solutions. "Buildings have a major impact on emissions. Our goal is to upgrade them with a view to a greener future," declares Christoph Paul Ritzkat. "We secure and enhance the value of buildings. In this way, we generate added value in multiple climate protection, quality of life and social participation."