Go back
DR. HAUS A GUEST AT KADEWE
News
|
Collaborations
|
#Berlinproduziert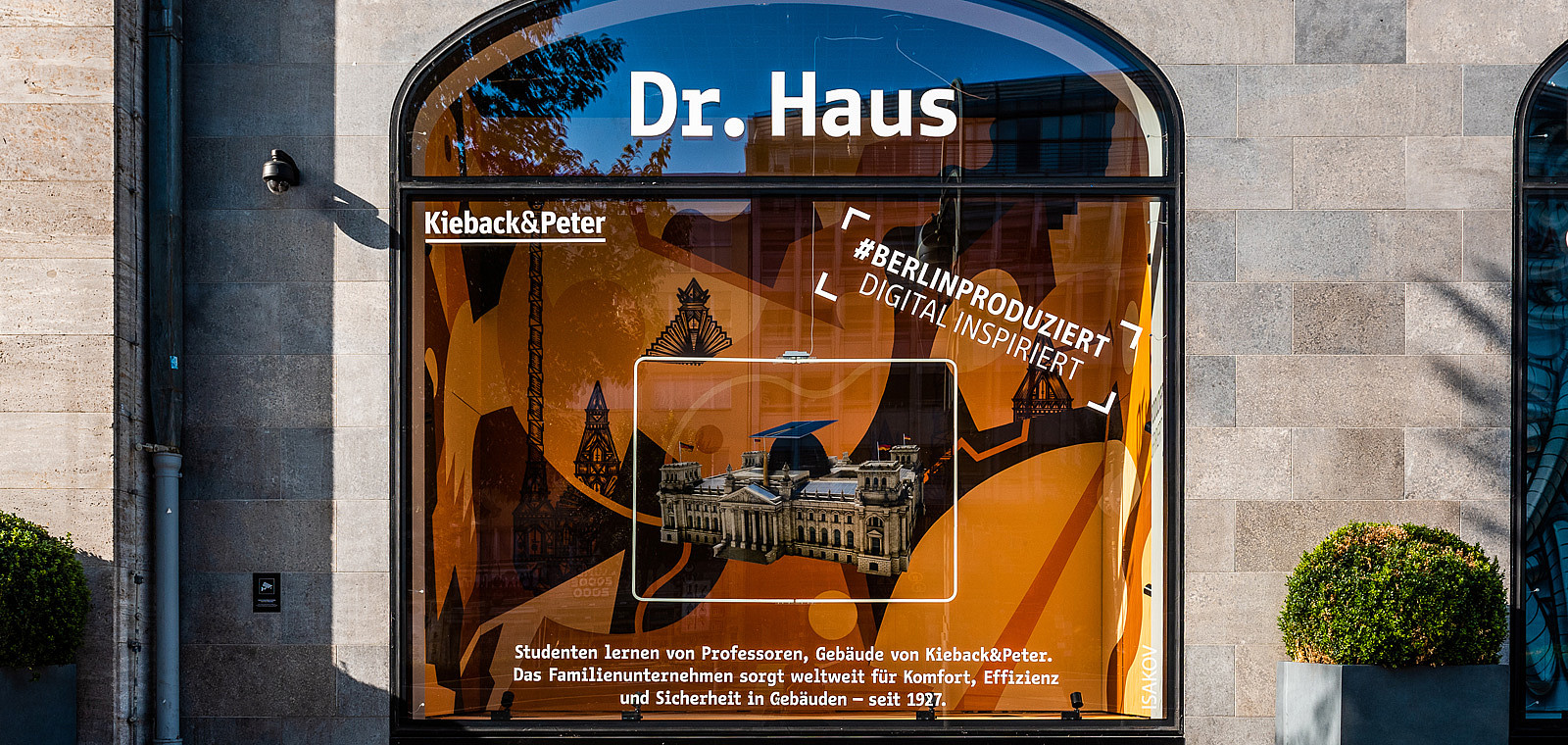 The industrial campaign of the city of Berlin is entering its next phase under the banner of "#Berlinproduziert – Digital inspiriert" (BerlinProduced - Digitally inspired). After our "Dr. Haus" poster motif had already been on display at selected subway stations, it found a new home in the store window of a true Berlin landmark: the Kaufhaus des Westens (KaDeWe), The Mall of the West, on Tauentzienstraße.
As part of this campaign, Kieback & Peter has also been decorating one of the most famous store window displays at the KaDeWe since 15.08.2018. Each shop window has been artfully transformed into a stage for the respective campaign motifs of various Berlin-based companies. The colorful store windows were designed by ten artists from the Berlin Art Bang Association. The campaign is a special experience for all those involved at the intersection of tried and tested Berlin shopping flair and urban street art that sets the stage for long-established business enterprises.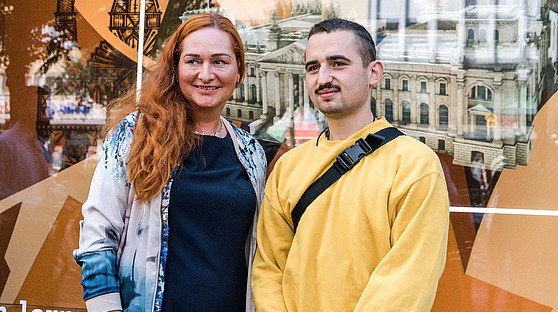 The street-art artist, Alexander Isakov, designed the store window for us. What was important to him in his installation was combining both the innovative strength of Kieback & Peter as well its respect for tradition.

Isakov: "The orange color, typical for K&P, was the starting point of my work. Everything else arose from that."
We are delighted that our working relationship with the business development agency partner for Berlin will reach its finale in such an extraordinary location. You can marvel at the Kieback&Peter's art installation, "Dr. Haus" in the first shop window, on the right-hand side next to the main entrance of the KaDeWe until August 25th.


​You can find more information about the shop window campaign in the article by the Berliner Morgenpost.