Go back
New arrivals at Kieback&Peter Energy efficient actuators with BACnet and Modbus interface
Products
|
Building efficiency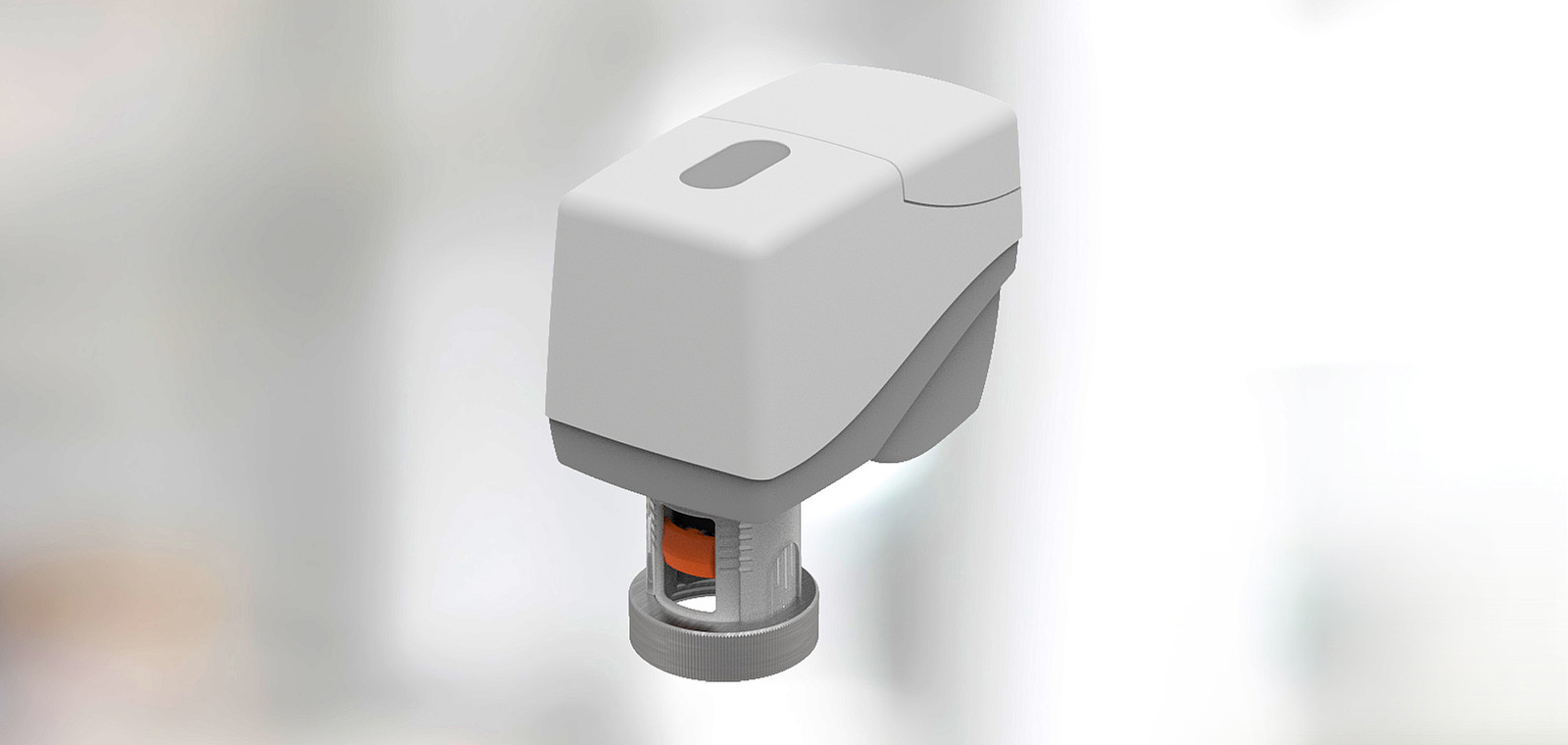 The new MD15-Bus and MD50-Bus actuators from Kieback&Peter offer functionality that is unique to the market. Equipped for the first time with two communication interfaces, the compact actuators support both BACnet MS/TP and Modbus.
Fine-grained energy-efficient regulation of the heating or cooling
As a result, they provide fine-grained energy-efficient regulation of the heating or cooling supply at all points in the building: in heating and cooling ceilings, in heating circuit distributors and on radiators. Integrated control and calculation functions ensure easy-to-configure, decentralized building automation.
Cost-effective and versatile
The actuators can be easily and flexibly integrated into the existing system via BACnet MS/TP for unprecedented savings potential and flexibility. "An optimally adapted room heating and cooling supply significantly minimizes the required energy input. And the simple line topology with only one universal input and one universal input/output reduces the cabling effort, thus saving personnel and resources. It also significantly reduces the fire load," says André Bungies, product manager at Kieback&Peter.
With numerous integrated control functions, this market innovation from the Berlin-based building automation specialist also increases flexibility in the implementation of customer projects. More than 80 data points are available via BACnet MS/TP and Modbus for systematic integration into a Building & Energy Management Sys-tem (BEMS). "The new MD15-Bus and MD50-Bus actuators comply with the BACnet profile BACnet Application Specific Controller, true all-rounders for a wide range of applications," Bungies explains.
Energy efficient actuators MD15-Bus and MD50-Bus
Positioning with control signal
The actuator receives a direct positioning signal via bus. The current position can also be queried via bus or used as a positioning value for up to eight other analog actuators that have inputs and outputs. This solution is particularly suitable for rooms with several radiators.
Return flow and room temperature control
With a return temperature sensor connected, the bus actuators are perfectly suited for return temperature control of an underfloor heating system in radiator/FB heating systems. For room temperature control, the actuators determine the required control value and transmit it via BACnet-MS/TP.
Calculation of volume flow and thermal output
Using differential pressure valves and flow and return sensors, the MD15-Bus/MD50-Bus actuators calculate both volume flow and thermal power, which can either be limited or controlled.
Hydraulic balancing
The bus actuators enable hydraulic balancing in both heating and cooling mode, easily adapting to any system conditions.
Product portfolio with seven design variants
The new small bus actuators from Kieback&Peter currently include seven model versions in the product portfolio: MD15-Bus is available in six variants and MD50-Bus in one variant. All variants communicate optionally via BACnet MS/TP or Modbus and operate with a power supply of 24V AC/DC.