Go back
ENERGY REVOLUTION: What contributes building automation?
News
|
Publications
|
Expert interview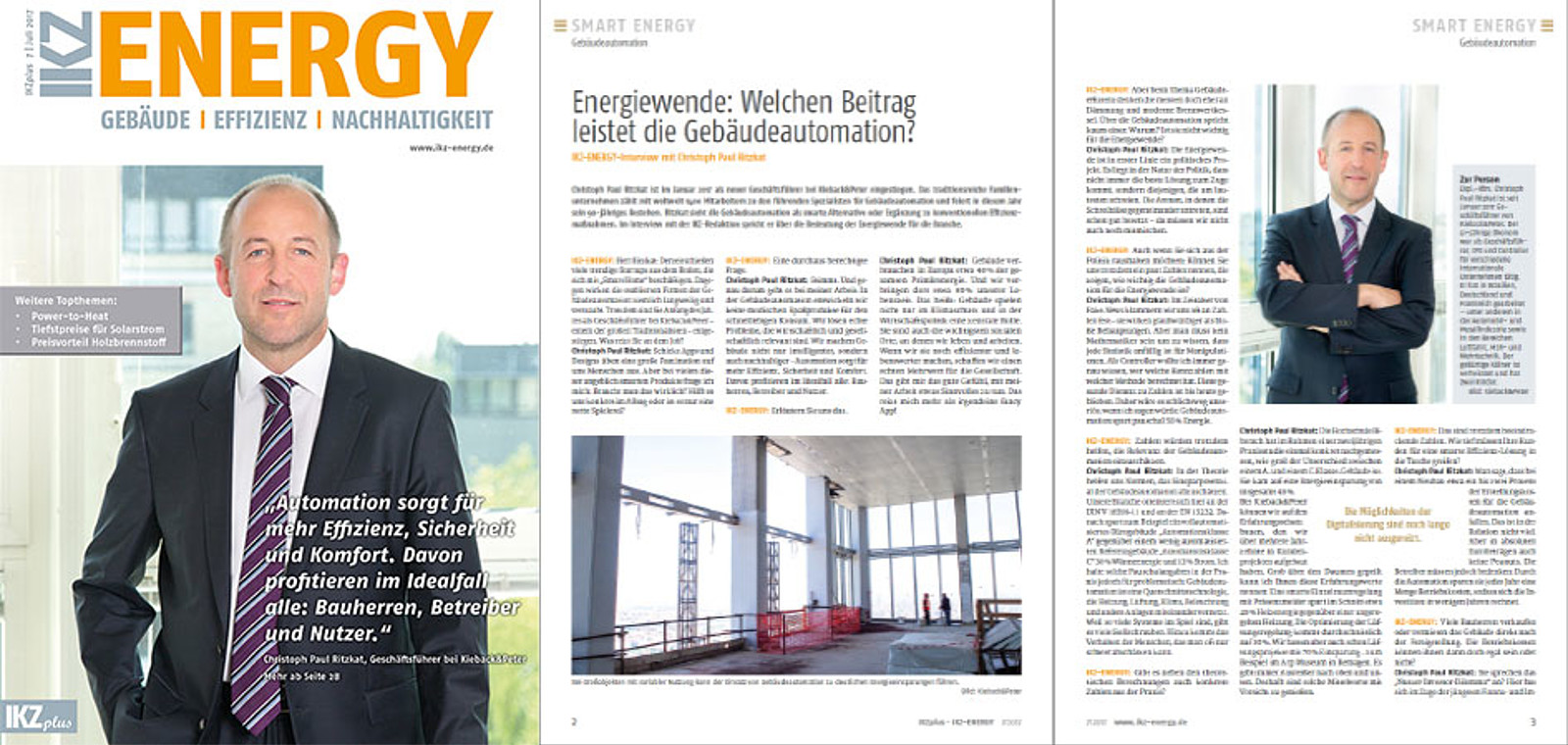 Christoph Paul Ritzkat joined Kieback&Peter as managing director in January 2017. In the cover story of the trade magazine "IKZ Energy," he reveals what attracts him to the new job. He also talks about the importance of building automation for the energy revolution and offers an insight into the future of the industry.
Before joining Kieback&Peter, Dipl.-Kfm. Christoph Paul Ritzkat worked as managing director, CFO and controller for a number of different international companies. An experienced economist, he sees building automation as a smart alternative or addition to conventional efficiency measures. In his interview with the IKZ editorial team, he talks about the energy revolution and the future of smart industry. You can read the full transcript in the July 2017 edition of IKZ Energy. This is the online version of the interview.
Specialist contributions for media:

Do you need quality content for your next publication? We are happy to assist you with expert interviews, specialist contributions, checklists and infographics. Just get in touch with our press department.