Go back
Girls' Day 2023: Building Sustainability Inspires our Young Guests
News
|
K&P Insights
|
People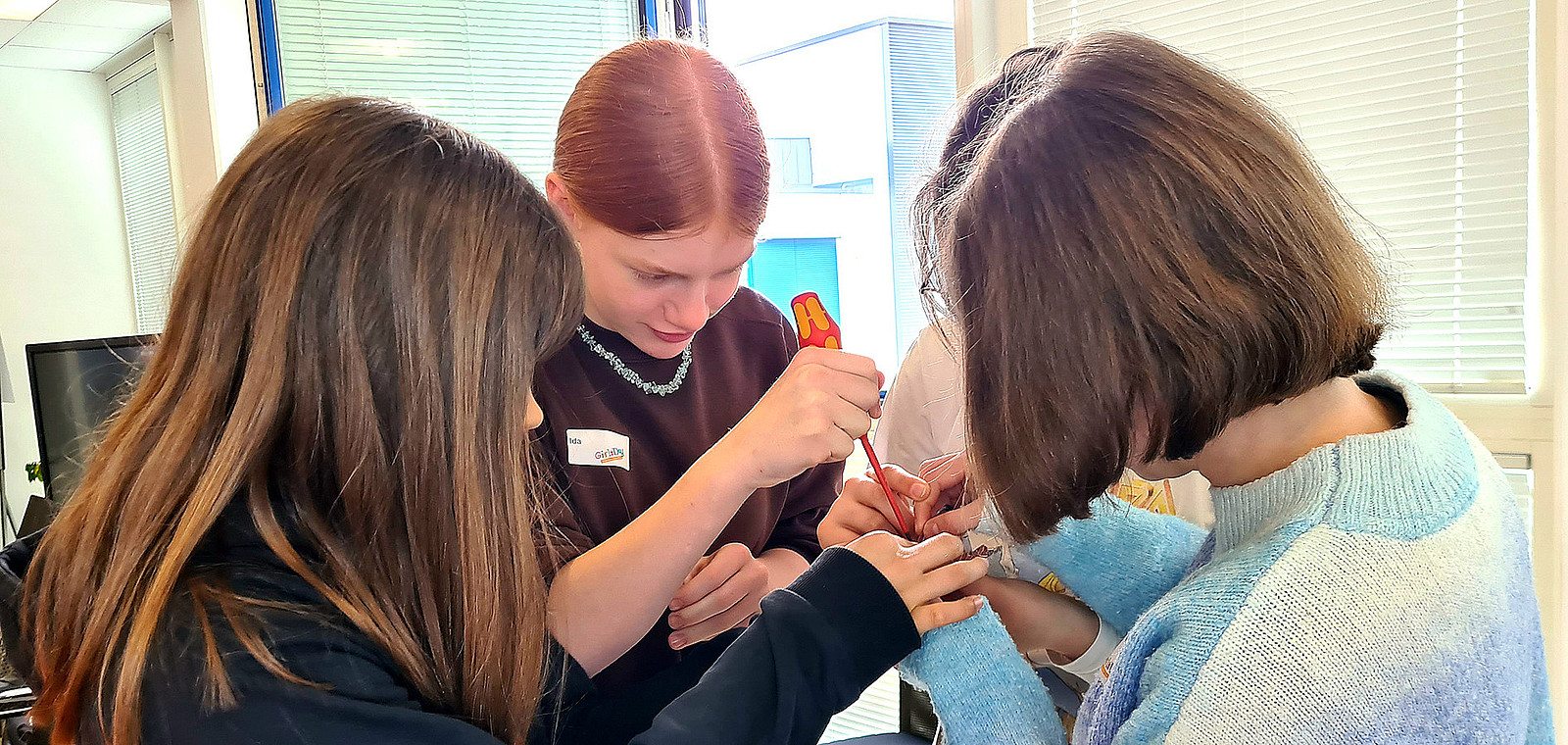 Our second Girls' Day, held on April 27, 2023, was an excellent opportunity to increase the interest of female students in technical professions. Inspiring presentations and hands-on activities gave the girls a practical insight into the job profile of an electronics technician for automation technology, for example. The young participants were particularly interested in our mission to make buildings more sustainable.
Dynamic insight into practice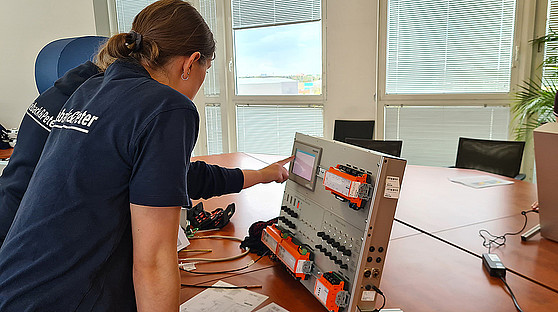 During this year's Girls' Day, seven female students aged between 12 and 14 were given the opportunity to immerse themselves in the world of building automation. The day began with an introduction to our company and various reference projects. With graphic introductions to the topics of air conditioning, heating technology and cooling control, the girls learned more about the basics of building technology. They also gained an insight into the job profile of an electronics technician for automation technology.
Smart building: sustainability a hot topic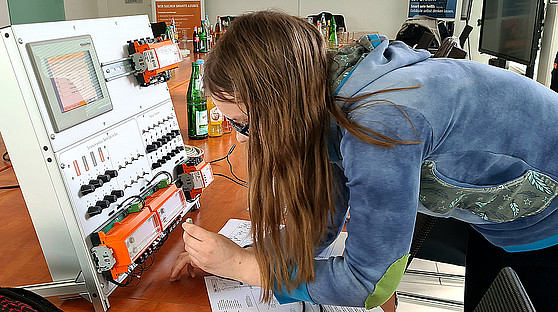 Next it was time to get hands on: The students experienced various scenarios on a DDC rack, including a malfunction, and were able to have a go themselves. The girls were particularly interested in the subject of sustainability. A test to calculate the carbon footprint, for example, illustrated the link between carbon emissions and our current lifestyle, and thus also the importance of smart buildings.
Active promotion of young talent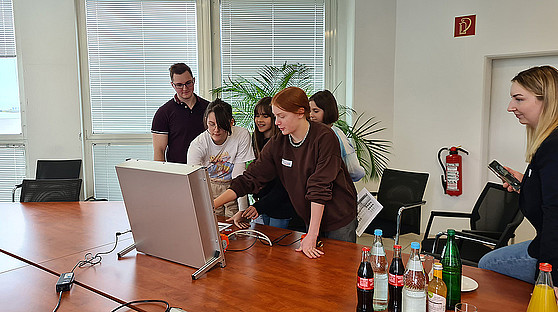 Conveying the joy of technology is an established way of promoting young talent and is therefore particularly important to Kieback&Peter. The annual Girls' Day provides an excellent opportunity to do just this. The idea behind the day is to pave the way for girls into the world of MINT professions and courses of study as well as to arouse their interest in scientific and technical occupations. To this end, this year's Girls' Day once again concluded with information about opportunities to join our company.
We're already looking forward to the next day of action and hope to continue to encourage many young women become inspired in intelligent building automation technology.
As a Smart Building Solutioneer, we are always looking to the future.
aking climate careers and buildings more sustainable together!