Go back
Hand in Paw: Running in with the Füchse Berlin
News
|
Engagement
|
People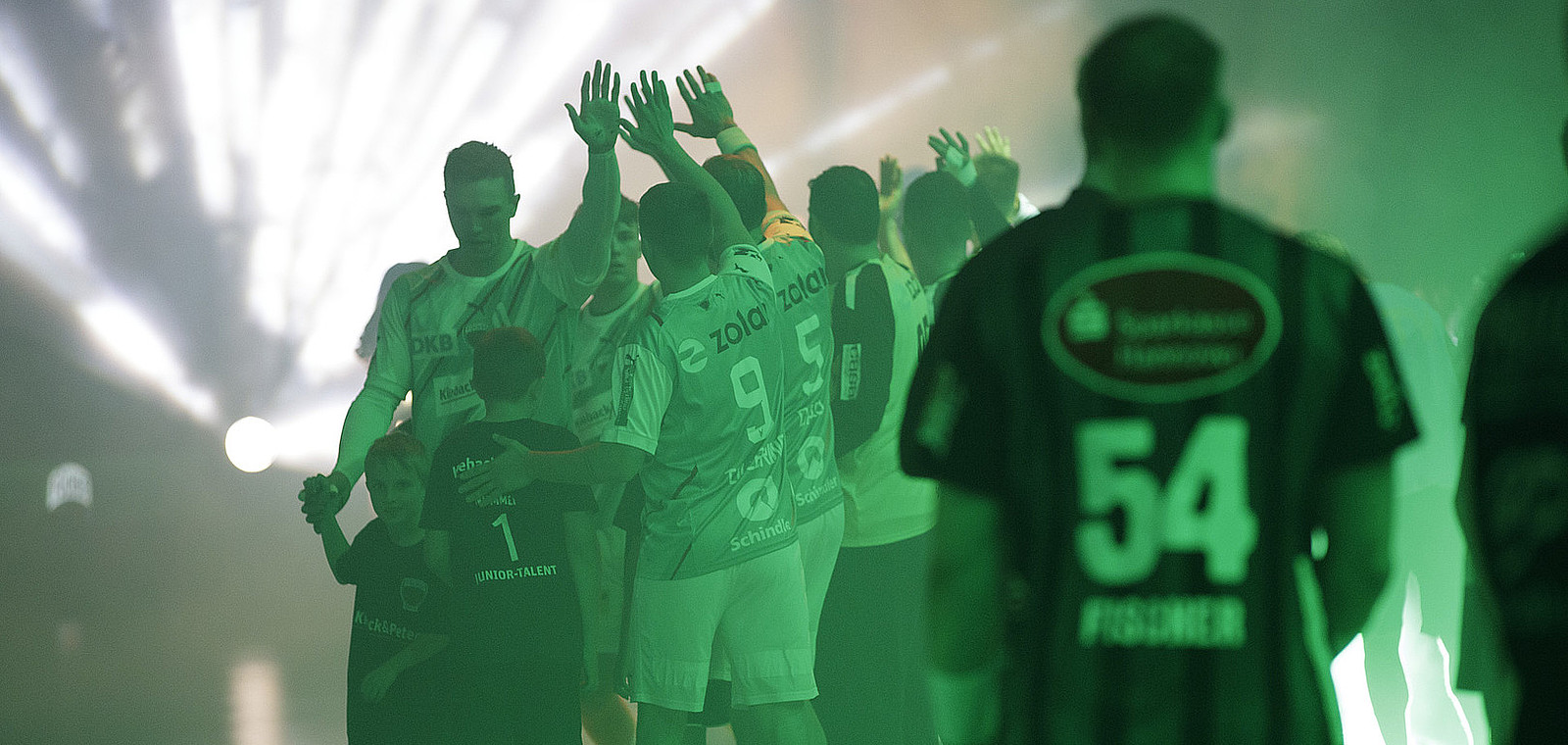 Children of Kieback&Peter employees ran together with the professional players of both teams at the handball Bundesliga match between Füchse Berlin and TSV Hannover-Burgdorf.
What child wouldn't want to run with Fabian Wiede, Mathias Gidsel, Hans Lindberg & Co. in front of 8,400 spectators in the Max-Schmeling-Halle? We made this possible for the children of our employees and the LOK Rangsdorf team at the last Füchse Berlin league game.
As a family business, we place great emphasis on family values and the involvement of our employees in our partnerships. Last Sunday, we had the wonderful opportunity to put these values into practice by inviting the children of our employees to join the professional players of Füchse Berlin on the pitch - hand in paw!
Being a run-in child for once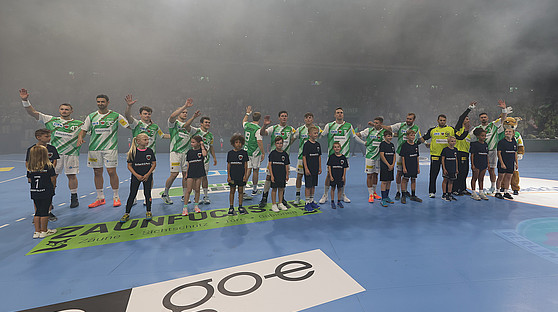 The children were visibly excited when they met the teams' players in the warm-up tunnel and got to meet their TV heroes in person.
They were even more excited and proud when they were allowed to accompany the teams onto the pitch at the Max-Schmeling-Halle. It was an unforgettable moment for the kids from Kieback&Peter (all aged between 6 and 13) and the team from LOK Rangsdorf, who are coached by a Kiebackian!
The next victory in the Fuchsbau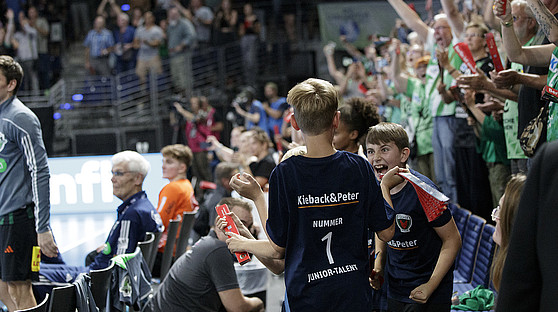 The game against TSV Hannover-Burgdorf was another exciting match in the Handball Bundesliga. The children sitting in the front row cheered their team on. The Füchse fought passionately and, after a great comeback in the last minute, managed to beat their previously unbeaten opponents.
After the game, the players continued to greet the young guests and took time to sign autographs.
Our 'Hand in Paw' campaign was not only a great opportunity for Kieback&Peter staff to get to know the club better, but also an unforgettable experience for the children. They experienced the enthusiasm and team spirit of the Füchse Berlin first hand and were able to celebrate the 5th win in a row together.
The next "Hand in Paw" event is sure to follow!
For all the Kieback&Peter children who couldn't make it that day, or who were too young, don't worry: The next run-in with the foxes will surely come. We are already looking forward to it!
We would like to thank the Füchse Berlin and everyone involved for their cooperation during this event. The next home game of the Füchse is on Sunday, 01.10.2023, against ThSV Eisenach.