Go back
Impact of the EU Buildings Directive on the value of real estate
News
|
EPBD
|
Expert corner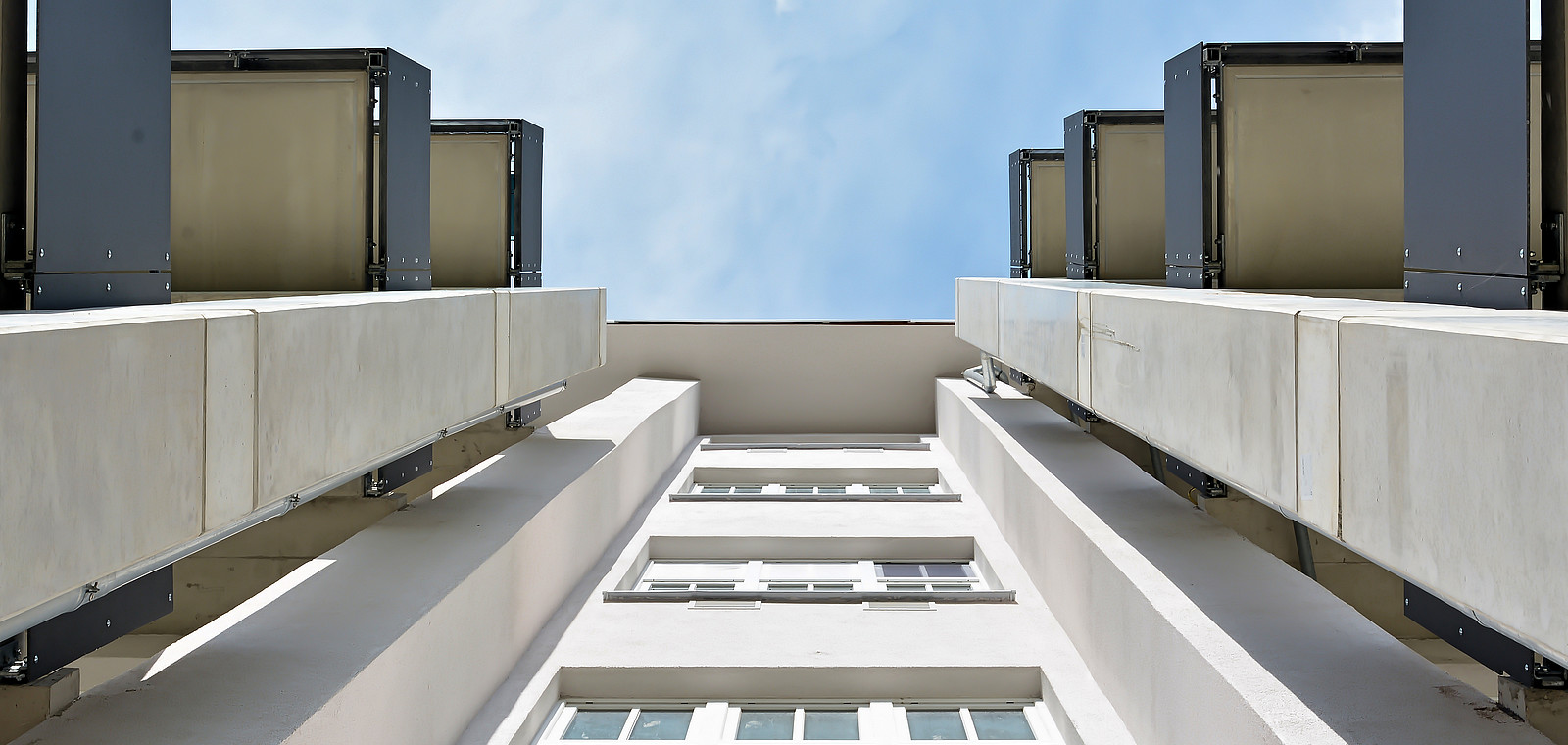 Our expert Björn Brecht, Head of the Center of Competence at Kieback&Peter in Berlin, expects the energy efficiency targets adopted by the European Union to have a strong impact on the credit quality of real estate.
The updated legal requirements of the EU (Energy Performance of Buildings Directive – EPBD) stipulate that CO2 emissions in the EU must be reduced by at least 40 % by 2030 and that EU-wide residential and commercial buildings must be decarbonised by 2050.
This is an ambitious goal – after all, existing real estate in particular lacks intelligent technology to use energy efficiently. Especially in residential buildings, the use of modern technology is usually limited to smoke detectors, sensors for temperature measurement and actuators for controlling heating valves. The integration of systems in information and communication systems (ICT) is currently only found in industrial and commercial buildings.
If a building does not meet the defined targets, its evaluation is negatively affected. We define three instruments that are particularly important in order to achieve the efficiency targets and to keep the building stock attractive for investors: Building automation, the networking of systems in the building and the consistent monitoring of consumption.
Properties that do not comply with the efficiency requirements of the EPBD – and thus do not support the goals of the EU – will no longer achieve top prices on the market in the future. Investments that are necessary to increase the energy efficiency of these buildings encourage buyers to enforce discounts. This development leads to a reassessment of buildings. It must therefore be expected that the refinancing risk for buildings that do not comply with the EPBD will increase, as will the interest rates on loans and mortgages.
Keeping existing buildings attractive for investors
The implementation of EU legislation into national law will take some time. With the update of the EU directive, however, the stone has got rolling – and there is not much time left to renovate affected building stock. After all, buildings must be equipped with building automation systems by 2025.
When equipping buildings, owners should focus on networking and demand-driven operation of building systems. This reduces energy consumption and contributes to meeting the requirements of the EPBD.
Sensor technology determining occupancy and air quality as well as temperature, can now be installed cost-effectively in any room. In combination with weather forecasts and data from i.e. access control, this information is the database for intelligent algorithms and techniques such as artificial intelligence (AI). With their help, building operations can be further monitored, analyzed and optimized. Owners thus secure the value of their properties and make a personal contribution to reducing CO2 emissions – a core objective of the EPBD.