Go back
Excellent start to the new year: Kieback&Peter "EMPLOYER OF CHOICE" 2022
News
|
Innovations
|
Awards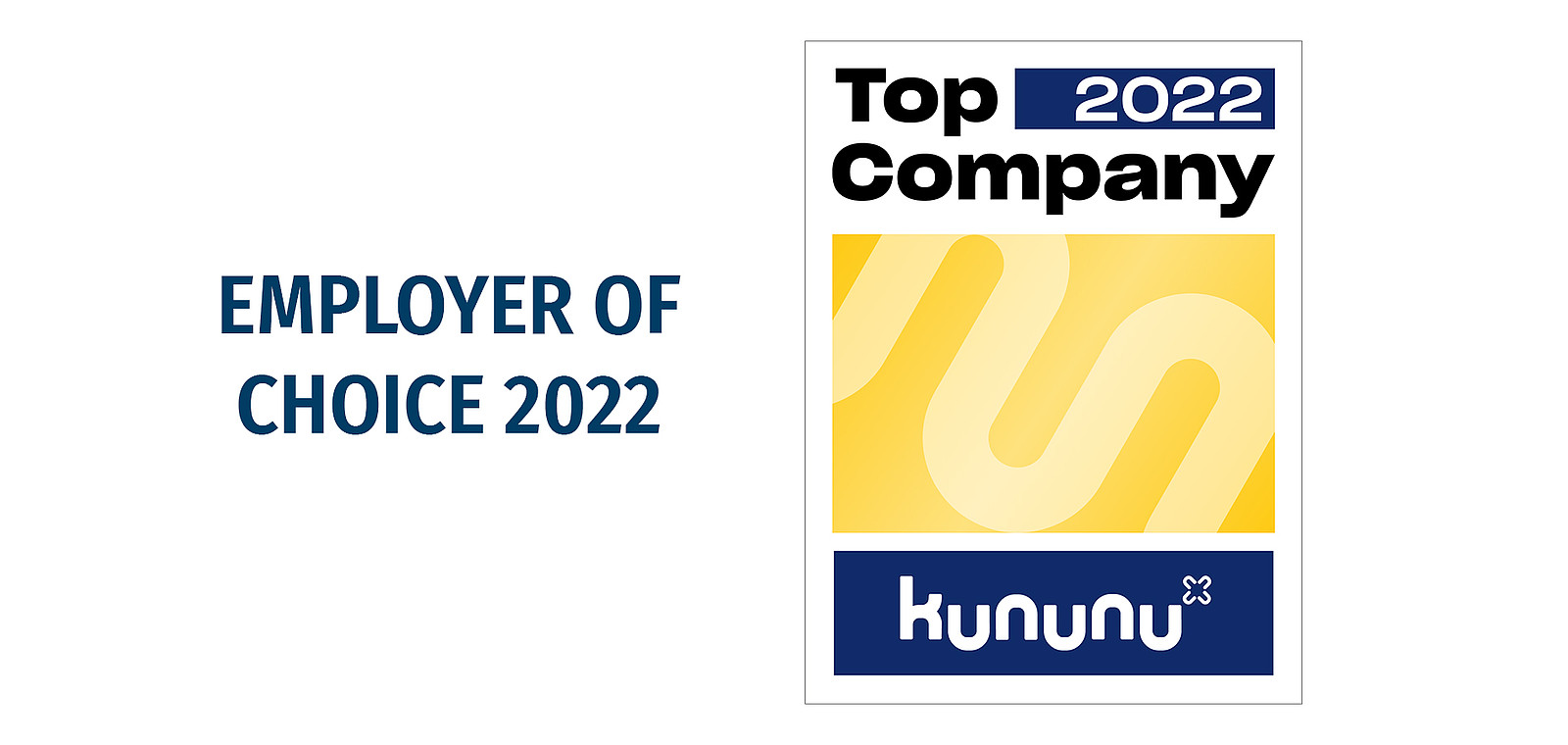 Satisfied employees who are ambitious and feel completely at ease are of the highest priority for many companies. The Kieback&Peter management team knows that only satisfied employees go the extra mile, are loyal, and motivate and inspire other employees to feel more engaged with their company, says Christoph Paul Ritzkat, Chairman of the Board at Kieback&Peter.
International family business convinces as best employer
Factors for measuring satisfaction and identifying the best employers include:
Working atmosphere
Development opportunities
Work-life balance
Fair salary and attractive benefits
Environmental and social awareness
Each year, in cooperation with employer-rating platform kununu, German news magazine 'Focus' identifies the top 1,000 employers. Germany's top employers are selected based on four million assessments of over 950,000 companies on kununu.com – feedback from employees from all occupational groups and career levels is taken into account. This year is the first year in which Kieback&Peter has made an appearance, and we've won a "Top Company 2022" seal of approval! This means that Focus and kununu have ranked us as one of the best employers in Germany in 2022.
To earn this seal, companies must meet at least the following two requirements:
A minimum overall score of 3.8 stars, plus a minimum of 3.8 stars in the employee ratings
An average minimum rating score of 3.8 stars over the past twelve months
For Kieback&Peter, the award of this seal is confirmation that we're on the right path with the right corporate culture. This is a path we intend to continue to pursue and explore in the future. Because only employees who feel truly valued, who share in their company's success, and who identify with the company will stay and help drive its overall success.
We are proud to be awarded this great accolade.
We celebrate this genuine seal of approval.
We plan to continue along this path.
Kieback&Peter
#wearefamily