Go back
KIEBACK&PETER TESTS ELECTRIC VEHICLES
Press release
|
CSR
|
Sustainable Mobility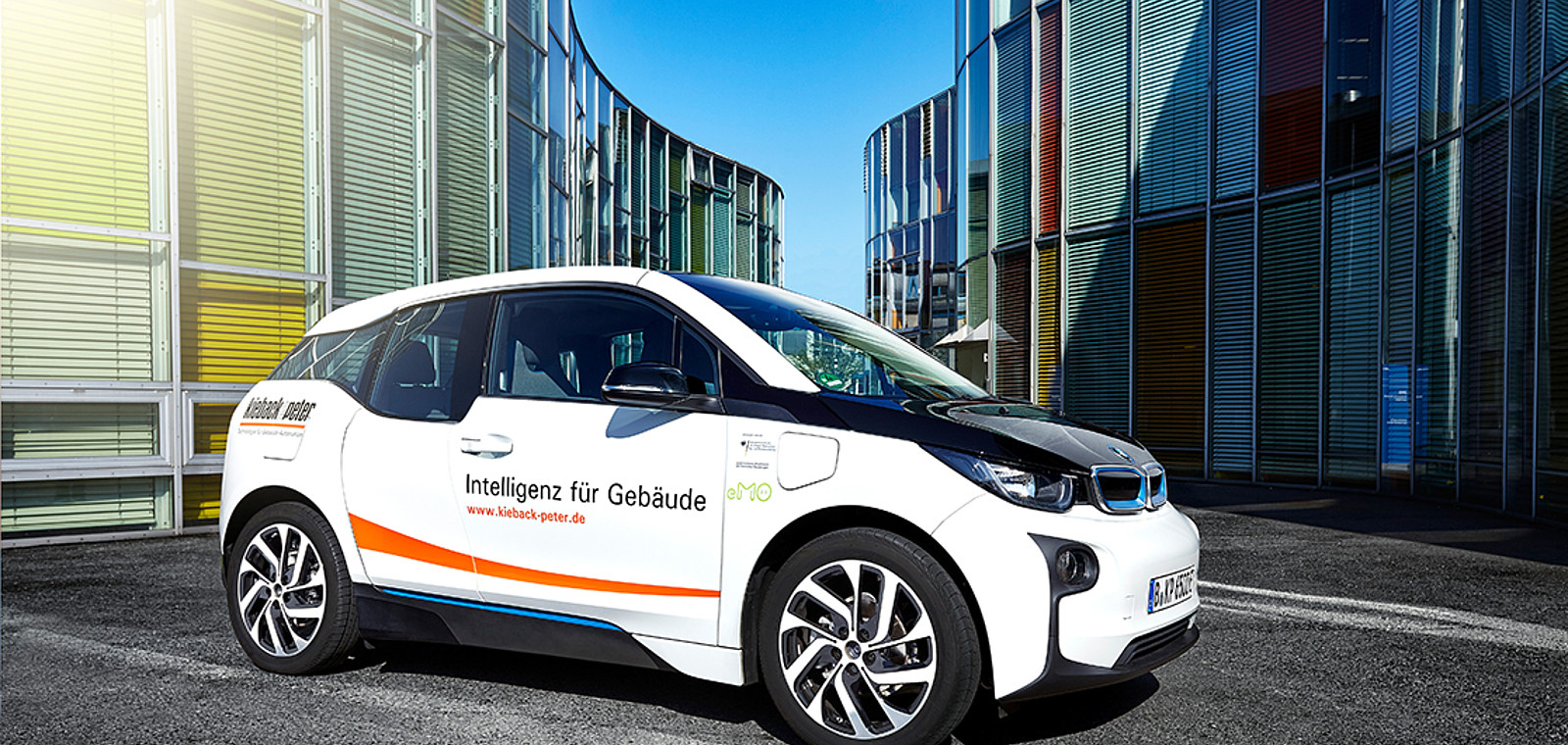 Berlin, May 3, 2016. The German federal government is intent on meeting its target of bringing one million electric vehicles to German roads by 2020. Its newly introduced buyer's premium makes that clear. The Berlin-based GreenTec company Kieback&Peter is participating in the "InitiativE Berlin-Brandenburg" to test the feasibility of electric vehicles. The project by the German federal government is aimed toward companies that want to garner practical experience with electric mobility.
Sustainable mobility pilot project
"Electric mobility has been a real topic of discussion since the buyer's premium," says Ringo Möwe, fleet manager at Kieback&Peter. "But the question is: Does it work in practice, does it pay off and does it actually do anything for the environment?" Kieback&Peter is taking part in a practical test by the German federal government to answer these questions. The test object is a BMW i3 that is fully powered by electricity.
The German Aerospace Center (DLR) is assisting with the practical test as a scientific partner in the project. It is assessing the environmental impacts for the region and the economic feasibility of electric vehicles from the perspective of the participating companies. Some of the primary questions to be answered include: How economical is an electric vehicle in comparison to conventional vehicles? What are the actual consumption and maintenance costs in the end? What are the ecological effects over the entire life cycle and which conditions must be met to ensure smooth operation?
Kieback&Peter develops innovative building automation solutions for improving comfort, efficiency and safety in buildings. Sustainability is becoming more and more of an important issue in the family company: Quality, energy, environmental, and occupational safety management are certified in accordance with the applicable standards. The company's car policy also rewards employees that choose environmentally friendly company cars. Electric mobility could help the company to make its fleet even more environmentally friendly in the future. We are always positive about innovations when they make sense," explains Ringo Möwe. "We aim not to just improve the environment with our products. Our fleet can also play a part."