Go back
All in one: MD100-RE combines five valve actuators in one
News
|
Products
|
Building efficiency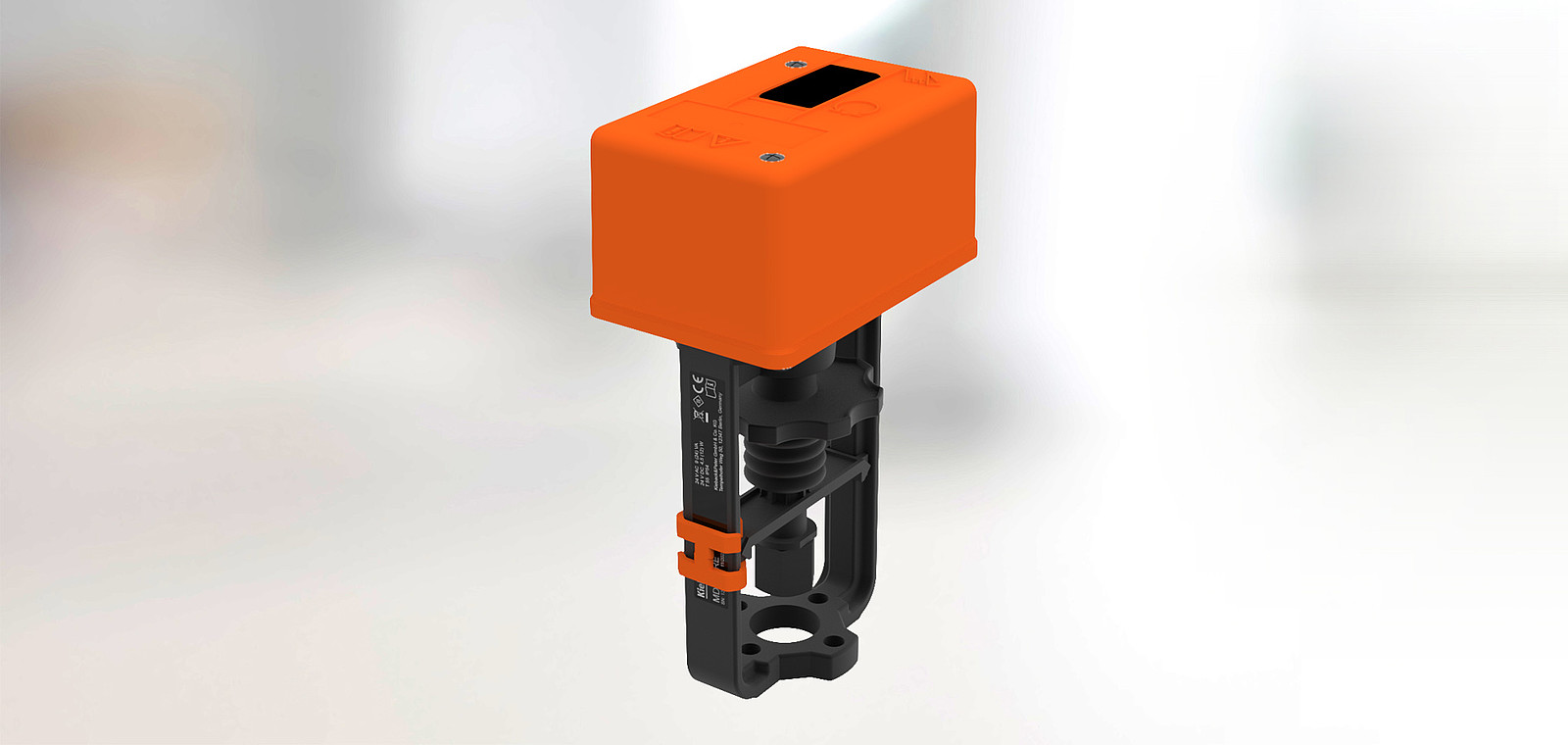 With our powerful new MD100-RE actuator, we now offer a highly flexible, all-in-one solution serving a wide range of applications. This single actuator replaces the functions of the five existing actuators MD50Y, MD200A90, MD200Y, MD210A90 and MD210Y.
Combination of established and innovative solutions
All functions can now be activated directly on the MD100-RE using dip switches precisely matching the plant environment. This may include valve characteristics, operating times and speed, an invertible input and output signal, the safety end position and hysteresis, as well as valve blocking protection and valve heating. The control can be either continuous or three-point control. User advantages of the MD100-RE include increased planning reliability with significantly less pre-planning effort, greater control quality and accuracy, and no risk of installing an incompatible device.
The MD100-RE combines the proven actuator technology from our MD200 series with the latest stop motor technology and state-of-the-art intelligent configuration firmware, which, among other functions, automatically eliminates error conditions and selects the optimum characteristic for the valve used.
Efficiently applicable in all areas of building automation
The compact and maintenance-free actuator offers an increased positioning force from 850N to 1000N and stroke movements of up to 20 mm. Another plus: With a positioning speed of 2 s/mm, the fast-running actuator can compensate for control deviations in the shortest possible reaction time. This makes the MD100-RE a specialist in fine-step volume control and mixing for both liquid and gaseous media, for example in heating, ventilation and air-conditioning systems. With a high degree of control accuracy, flexibility and reliability, the actuator offers energy-efficient, cost-saving solutions for all areas of digital measurement, control and regulation technology in room and building automation.
Easy mounting — suitable for all common valve types
The MD100-RE is also an asset when it comes to installation and compatibility, as it is easy to install using a drive bracket and can be quickly combined with a wide range of valve types. We also offer the option of delivery as a pre-assembled module with valve.
Version with two limit switch relays
Together with the MD100-RE-E version with two limit switch relays (available from Q3/2022), the innovative MD100-RE expands the Kieback&Peter product portfolio with new practical solutions for our customers.