Go back
PARTNERSHIP BETWEEN KIEBACK&PETER AND VMWARE
Press release
|
Collaborations
|
VMware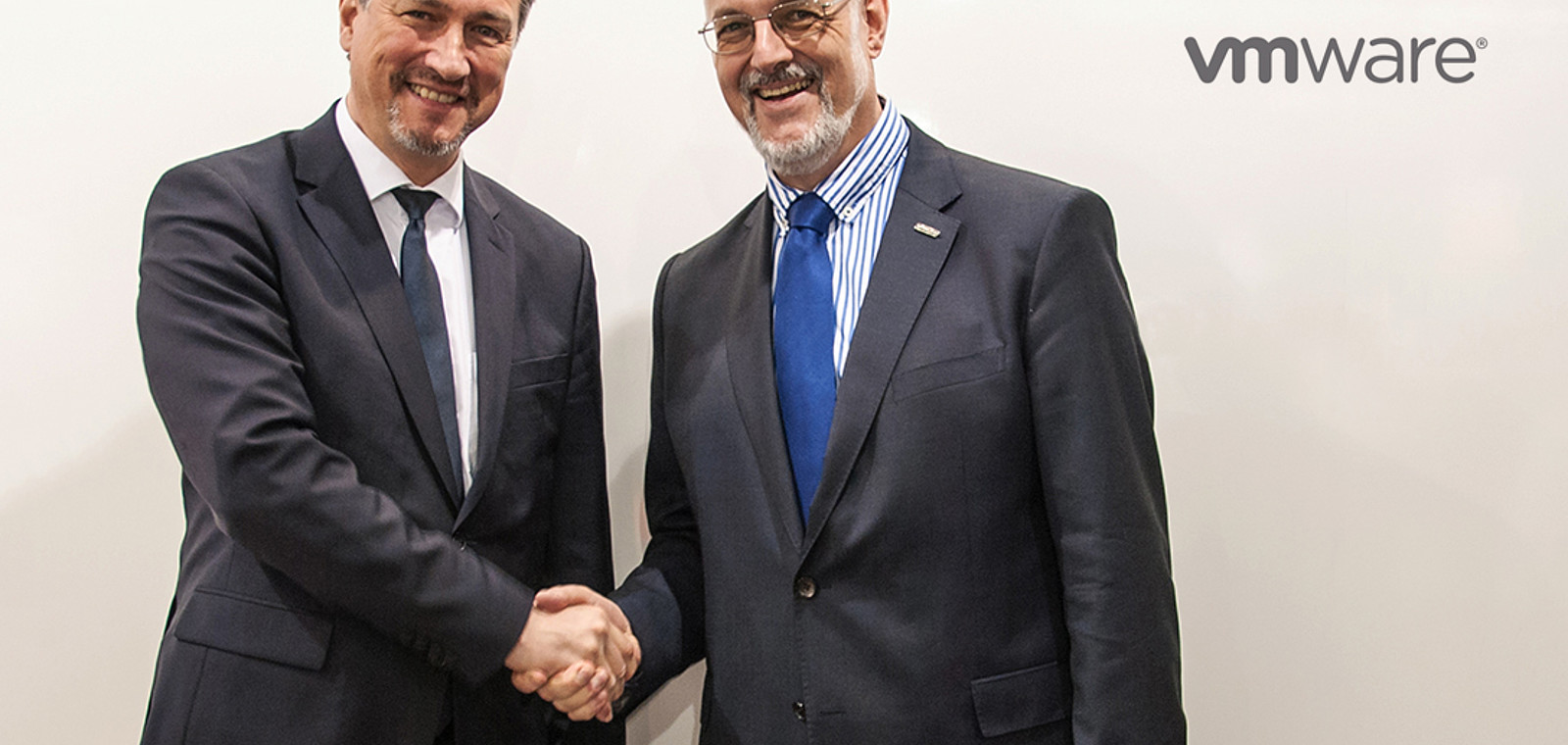 Berlin/Palo Alto, August 3, 2017. The building automation experts Kieback&Peter announces a collaboration with VMware, the world's leading company for cloud infrastructure and enterprise mobility. Its aim is to promote research and development in the fields of building automation and the Internet of Things (IoT). The collaborating partners are also planning mutual pilot projects with customers. Their interdisciplinary teams are set to explore new possibilities in IP-based building automation and develop practicable IoT applications.
Building automation meets the Internet of Things
Mimi Spier (Vice President, Internet of Things, VMware) and Michael Schmidt (Managing Director of Sales, Germany, Kieback&Peter) announced the start of an extended partnership with the signing of a joint memorandum of understanding in Berlin, Germany. The two companies have worked together as part of the VMware "Technology Alliance Partner Program" for the past two years. In the program, VMware provides a platform on which its partners develop and implement new solutions.
Transferring existing plants to cutting-edge IT structures
Kieback&Peter has developed automation solutions for commercial and public buildings since 1927. The company has equipped thousands of new and existing buildings worldwide with its technology. It has attended to prestige projects such as the Reichstag government buildings in Berlin and major international customers such as Airbus and Daimler. Its experts network all the technical systems in the building into one smart overall system – with the aid of controllers, sensors and actuators. The building automation
operates autonomously and can also be monitored and controlled via software. As digitization levels increase, more and more customers want to merge this building technology with their IT infrastructure. They want to utilize the efficiency and safety benefits of a high-availability computing center and bundle and manage all their systems from there. Kieback&Peter system integrators help with the implementation: They convert old and existing serial devices into IP-ready hardware. And they relocate the building management software from local PCs to computing centers. To do so, they use the world's leading cloud and virtualization solutions from VMware.
Creating IoT solutions with real added value
The extended partnership between VMware and Kieback&Peter will bring the virtual environment and physical environment of the building even closer together: One of the mutual aims of the partners is discover the extent to which the IoT can create added value for the commercial operators and users of buildings. They both see the greatest potential in the fields of data analysis, digital services and artificial intelligence. For instance, even now, Kieback&Peter provides predictive control systems that not only utilize the readings taken at the building but can also use interfaces to incorporate external data such as weather forecasts, visitor flows or energy prices in their control strategies.
The partners will be providing more detailed information about their collaboration and insights into their projects at the following events:
VMworld US: August 27 to 31, 2017, Las Vegas
VMworld Europe: September 11 to 14, 2017, Barcelona