Go back
One of our energy efficiency joker
News
|
K&P Insights
|
People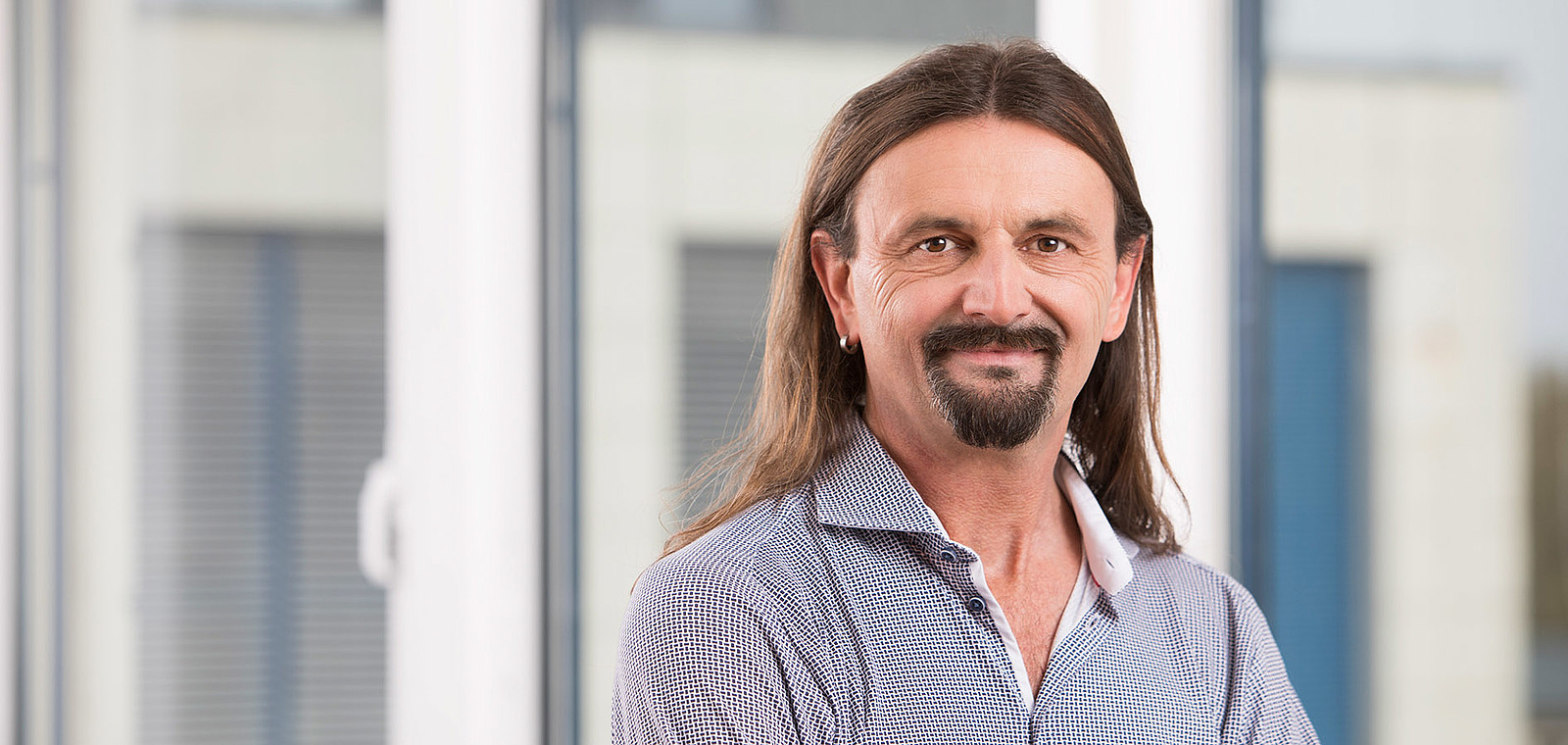 Edi has a hobby. He calls it "my model railroad, so to speak": digitally networked measurement, control and regulation technology for air conditioning, ventilation and heating systems. His love of it is so great that he has turned this hobby into a profession and pursues it with burning passion at Kieback&Peter. Edi has been part of the company since 1998. Starting as a customer service technician, he has now become one of the company's most sought-after energy efficiency experts. While he generally enjoys his job, there is one thing he likes most about his work here: "The recognition and appreciation from my colleagues and customers. This is simply priceless."
On the cutting edge as a pioneer
Edi had his first encounter with Kieback&Peter as a young electromechanical engineer: "I installed a Kieback&Peter controller for the first time back in 1987." He was fascinated by the technology behind it. After coming across a job ad from Kieback&Peter in 1998, he applied and promptly joined the family business. As a customer service technician at Kieback&Peter's Mannheim branch, the Palatinate native spent his early years overseeing the control technology of heating and ventilation systems in shopping centers, factories, schools and hospitals, among other places. As project manager, he later took over the planning and implementation of ever larger and more complex control systems. He was also a pioneer in the first BaOpt and later Climotion projects – smart measurement and control technology designed to optimize central air conditioning and ventilation systems.
Great experience with optimum measurement and control technology
To this day, Edi has always been enthusiastic about his hobby, which is actually his profession. He moved to our headquarters in Berlin in 2012 as a support engineer to assist his colleagues around the world with their Climotion projects. In 2021 he played an instrumental role in the development of Kieback&Peter's proprietary "en:air" ventilation control software. Edi has since then focused on the provision of planning, implementation and optimization advice for all en:air projects worldwide – including by means of webinars and classroom training as well as (with even more passion) practical tips sourced from his knowledge and experience.
Saving loads of energy with smart solutions
Edi is always delighted to find the ideal solution to a technical challenge and thus make the world a little better: "I can leverage my experience to help customers upgrade their ventilation and air-conditioning technology, boosting its energy efficiency without replacing all the hardware. For me, this is putting sustainability into practice. After all, it not only saves resources, but also a great deal of energy, thus reducing CO2 emissions when operating the systems."
Double knowledge by sharing it
Even though reinventing both small and large wheels for the building automation of the future can be stressful, Edi appreciates the relaxed working atmosphere. "I'm happy every time I can draw on my experience to help come up with a suitable solution and thus pass on a piece of my knowledge to my customers, colleagues and the company as a whole."
His other hobbies
When Edi is not busy with his favorite "hobby" – measurement, control and regulation technology – he also likes to spend his time on other interests such as riding his motorcycle and bicycle." You can also find him snowboarding, in the garden growing vegetables, at matches of the 1st FC Kaiserslautern soccer club or at rock and heavy-metal concerts. Edmund Blajer – one of our energy efficiency jokers and a real mover and shaker.
Video: One of our energy efficiency joker