Go back
Portrait of our recruiter: A good nose for hunting out real doers
News
|
K&P Insights
|
People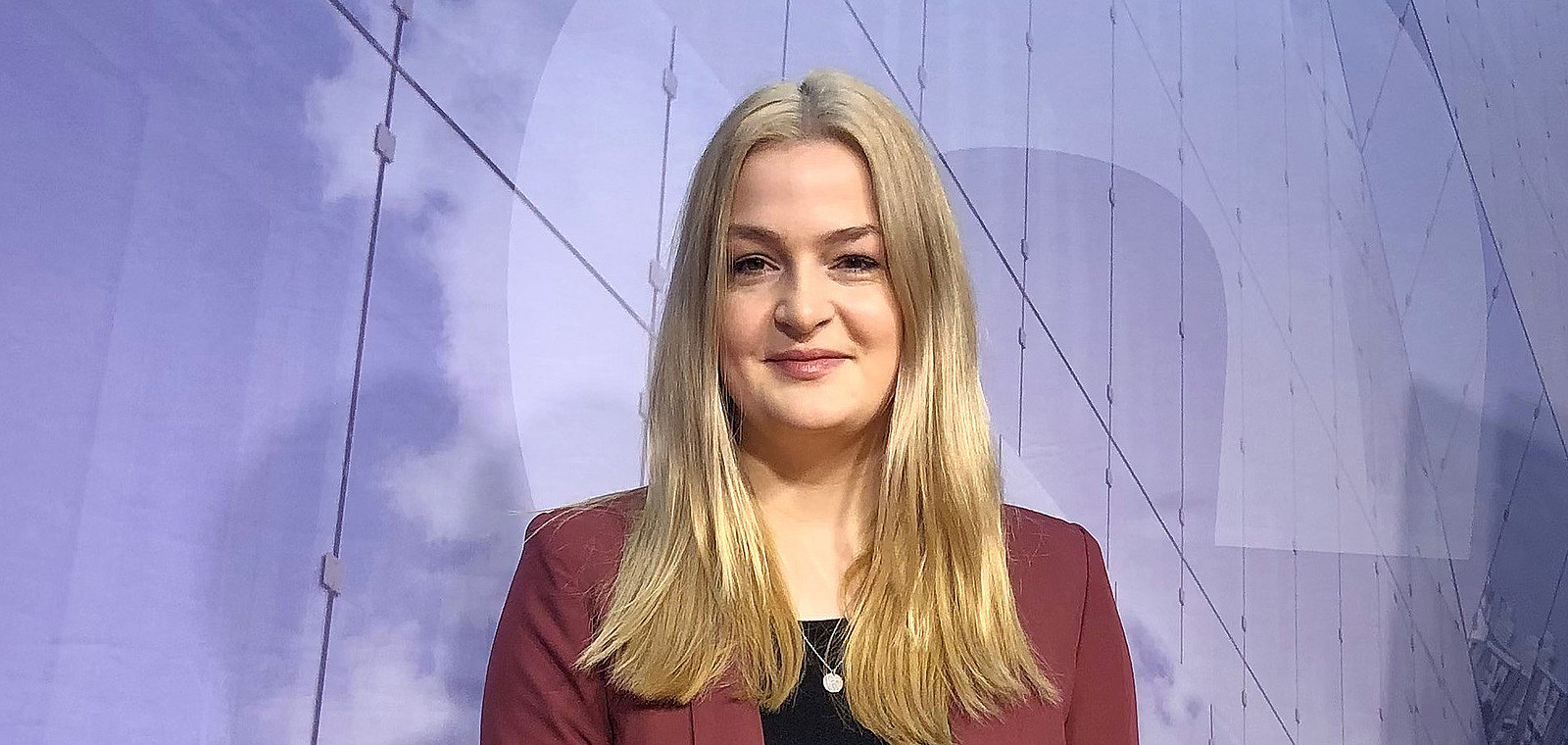 Laura Tucholke has a feeling for talent. She has been responsible for recruitment at Kieback&Peter since February 2019. Every year, she finds up to 140 employees for the international family business that focuses on digital building automation. In all areas of the business – from the Berlin headquarters to production and the 50 branches worldwide – she makes sure that all job offers are filled by candidates who share one thing above all: a desire to do meaningful green jobs and a pioneering spirit.
Cooperation as equals rather than service by the book
Laura Tucholke learned the art of recruiting the perfect employees for the leading technology company whilst working within a large corporation. Her arrival at the medium-sized company Kieback&Peter (1,400 employees worldwide) was prompted by a desire for greater personal fulfilment. "I found that I could not identify with the working methods of corporations as a permanent reality. Above all, I was bothered by the service-by-the-book mentality, the entrenched ways of working, and the lack of vision." Laura Tucholke has felt completely at ease with the experts in building automation right from the start, and that's all down to the company culture. "At Kieback&Peter, I work in a harmonious, motivated environment. I can discuss how to tackle issues with the teams and managers as equals, and I have a great deal of discretion."
The search for the right talent with a desire to develop further
Laura Tucholke has very clear ideas on the kind of applicant she has in mind for Kieback&Peter. "Above all, we're looking for people who have a desire to keep learning and who like to think outside the box." Kieback&Peter has a lot to offer here. "Short decision-making processes, not a lot of red tape, independent work in dynamic teams with a lot of personal responsibility – and, of course, top pay according to collective agreements, opportunities for further training and many other benefits beyond the usual benchmarks."
Decisions, not stacked in-trays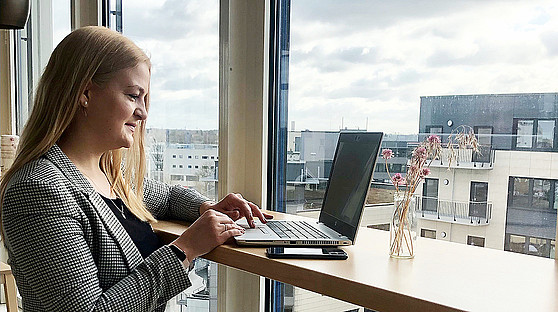 Once you have found a suitable new "member of the family", everything can happen very quickly. That's because the recruiter can rely not only on an entirely transparent and straightforward application process with clear feedback, but also on decisions without having to wait in line. "Speed, agility and creativity in deliberately stepping away from the standard application process have helped us attract the best talent many times over. It can even be the case that the time between the application and signing the contract is under a week." The recruiter also sees the deliberately concise application form, the opportunity to get to know the team in advance, and the option of trial work as major advantages in Kieback&Peter's human resources policy.
Satisfaction thanks to a working environment with a family feel
The company is looking for a wide range of qualifications – from sales engineers to system technicians, from production employees to hardware and software developers. That is why Laura Tucholke advertises not only attractive working and remuneration conditions, but also the corporate principles the company lives by. "As a value-oriented, medium-sized company, we bring ecological, social and economic interests into sustainable harmony. Management's open-door policy, our open communication culture and social commitment reflect our family values particularly well."
Individual development opportunity for every personality
When Laura Tucholke has once again acquired a new talent, they aren't "thrown in at the deep end" – thanks to the job-specific induction plan and in-depth training at the Kieback&Peter Academy.
Pioneering spirit – typical of all Kiebackians
Does Laura herself possess the pioneering spirit that she looks for in applicants? Laura laughs. "But of course! I've always loved discovering new things – new people, new topics, new ideas." At work Laura learns something new almost every day, and the same goes for her private life. As a teenager, she played competitive sports in her home town of Strausberg. Nowadays, she lives at Müggelsee, where she has discovered, in addition to her love of nature, many places where she can ring out the day after work.
Video: Meet our recruiter Laura