Go back
Protective masks for Neukölln – Kieback&Peter lends a hand
News
|
Corona
|
#flattenthecurve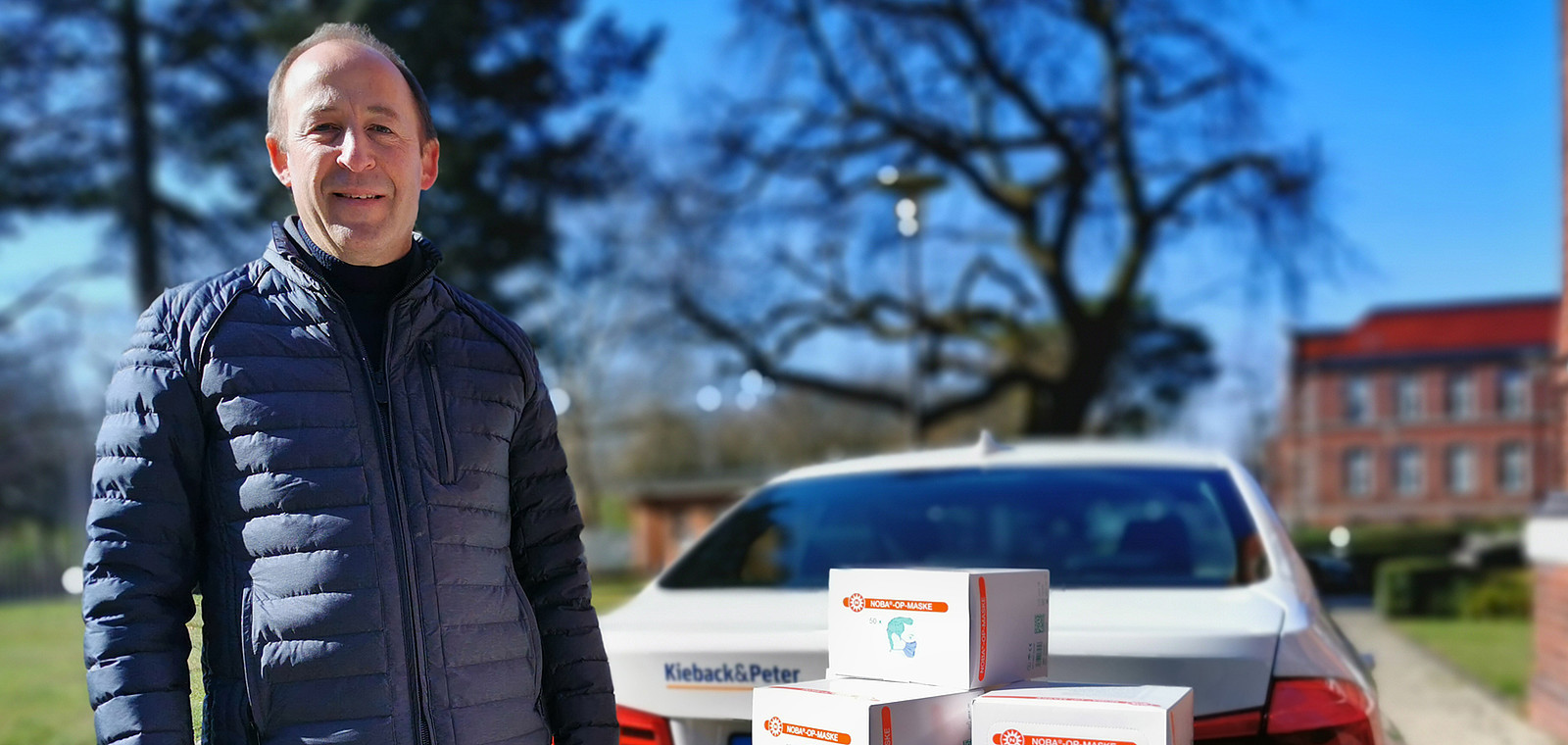 Kieback&Peter donates over 4,000 surgical masks to the Neukölln District Office. They are used in the health department, the youth welfare office and the Vivantes Hospital Berlin-Neukölln.
Truly a family business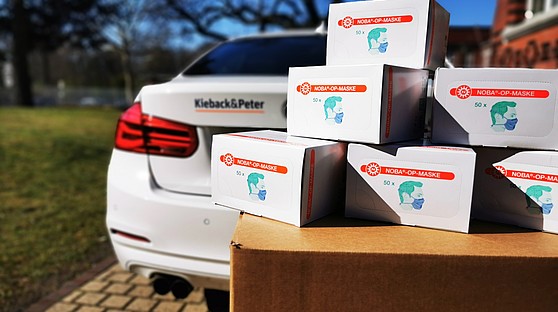 The protective masks were handed over to the public health department by the Chairman of the Board Christoph Paul Ritzkat on March 24 and will be distributed from there. In the Youth Welfare Office, they are used – among other things – in child protection, where personal contact with families is irreplaceable. In addition, the Neukölln "Tea and Warmth Room" for people in need will receive a small supply. This will enable them to continue their work with homeless people without putting themselves at risk. A large part of the donation goes to the Berlin-Neukölln Hospital.
Berlin-Neukölln sticks together
District mayor Martin Hikel and health city councillor Falko Liecke: "The donation shows: Berlin-Neukölln sticks together. This is the most important signal we can give in these times. The current situation is hitting many companies very hard, including the traditional company Kieback&Peter, which has been at home in our Neukölln since 1927 and today employs 1,400 people around the world.
To think of the district and the many people of Neukölln in this situation is proof of real greatness".
Everyone can make a difference
Surgical masks are only suitable for self-protection to a limited extent, but outside of clinical use they make a considerable contribution to reducing uncertainty. However, they are no substitute for compliance with hygiene and clearance rules.
The employees of the Neukölln District Office ensure that a minimum distance of 1.5 metres is maintained for all unavoidable contacts. In this way they all contribute to slowing down the spread of the SARS-CoV-2 virus.