Go back
V4B Systems is born
News
|
Collaborations
|
Building efficiency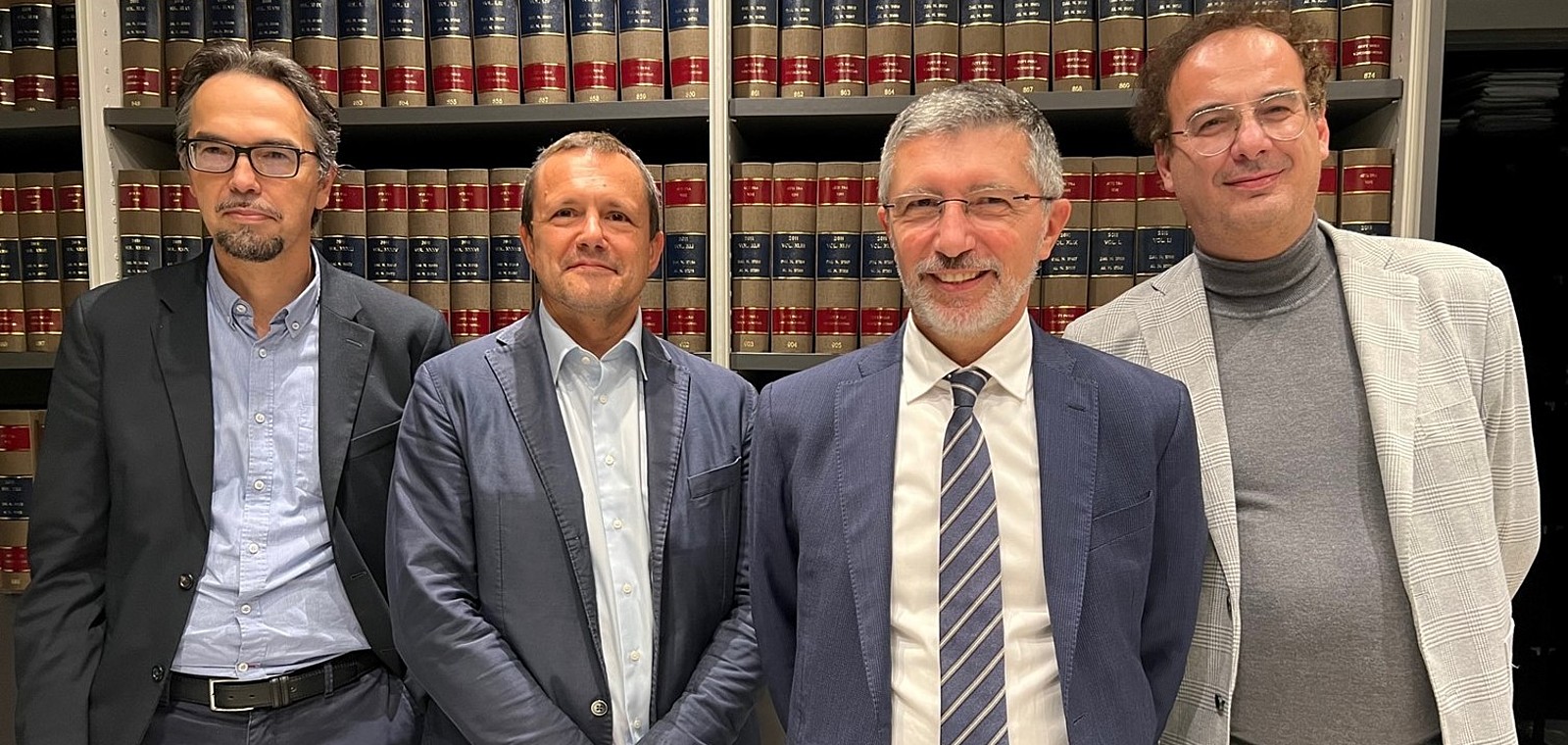 On 15 November, in Carpi in the province of Modena, Italy, CMB, Kieback&Peter, and PROSOFT founded V4B Systems Srl. The mission is to functionally integrate building automation and large-scale digitised projects, establishing an effective exchange of skills and developing more innovative and efficient buildings and infrastructures.
A link between the worlds of building automation and civil engineering
Today, systems in buildings and large infrastructural works must integrate a large amount of data using digital technology in order to be efficient, sustainable, and future-proof. It is thus possible to monitor the structure, measure margins of efficiency, and offer users high-level services. The complexity of modern structures is increasing, and a strong synergy between the various operators involved in the development of the building is therefore essential. This is the mission of V4B Systems Srl, which stands for "Value for Buildings".
Project initiator CMB has brought together international leaders in the building automation sector: Kieback&Peter as an expert in system integration, and PROSOFT with the expertise in electrical system automation. The clear synergy in the know-how of all three partners is a joint approach to the development of mega projects, with a strong "building-system" integration starting from the BIM design stage.
The experience of Kieback&Peter in the integration of systems, structurally embedded in the development of the project, supports good results in terms of efficiency and speed of execution.
CMB
"It is a highly innovative project, in which we believe and which has asked for greater vision, effort, and energy to catalyse the best skills and experience in a continually evolving sector." explains Mauro Talamona, Technical Director of CMB and President of V4B Systems.
PROSOFT
Andrea Cenedese, Managing Director of PROSOFT adds: "We have the experience and technology of PROSOFT from the world of industrial automation to develop solid, stable, and easily updatable and expandable products, offering added value by guaranteeing efficient buildings with a long life."