Go back
Working for a better world: Portrait of Sustainability Manager Eva-Maria Metz
News
|
K&P Insights
|
People
|
Engagement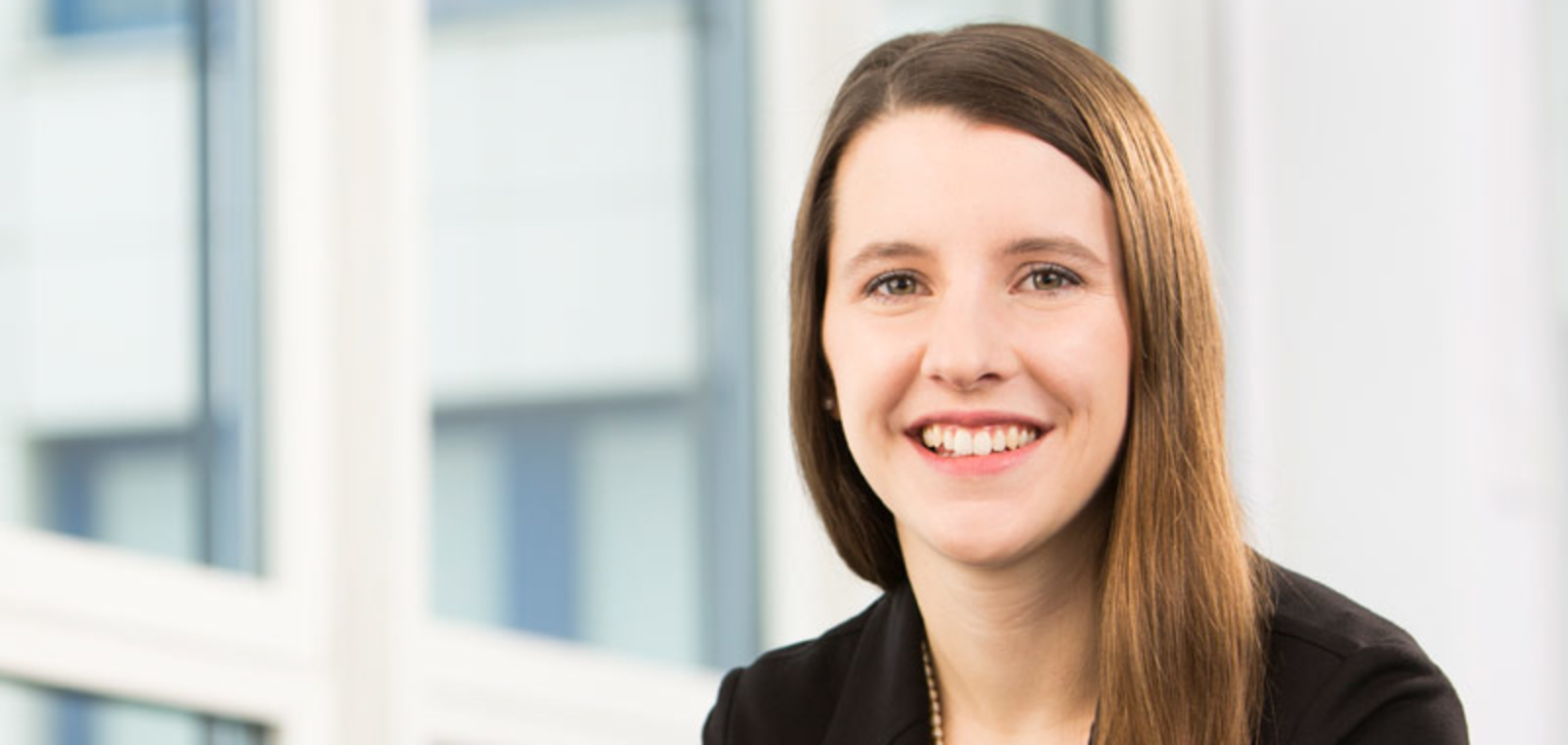 Eva-Maria-Metz has a very clear mission at Kieback&Peter: She ensures that the company that specializes in smart building automation provides its customers with solutions in terms of climate-friendly sustainability and exemplifies sustainability itself.
Buildings can help protect the climate
If you ask Eva-Maria what motivated her to commit to sustainability as a career, she answers quickly and precisely: "Kieback&Peter is sustainability through and through. This is due to our business model: We digitize buildings for a better world: By reducing energy consumption in building operations, we significantly cut CO2 emissions. Buildings are currently responsible for around 38% of global CO2 emissions. It is this problem that we can and must solve through our actions and know-how."
The art of smart sustainability even protects previous works of art
The sustainability managers sees climate and resource protection as well as related social factors as important aspects of sustainability: "The greener buildings and cities become, the more people benefit. An ideal climate within the building protects people's health, but also cultural assets such as paintings." Valuable works of art also frequently requires specific room conditions, which can be ensured by smart automation. Last but not least, saving energy is becoming more and more an issue of cost for Eva-Maria.
Lived climate protection as the best sales pitch
What makes Kieback&Peter different from other companies? Eva-Maria says, "At Kieback&Peter, we do more than just help our customers make their buildings more sustainable. We start first and foremost with ourselves. To this end, we are building a comprehensive sustainability program to repeatedly put all our activities and processes to the test: Have we already done everything we can for sustainability? Are there other opportunities to optimize our potential?"
Doing something positive and talking about it – normalizing sustainability
How exactly does Kieback&Peter make the world a better place through targeted sustainability management? Eva-Maria's strategy: "We want to be transparent internally and externally about our contribution to sustainability. With regard to our customers and partners, special attention is paid to our climate impact as a company as well as to the impact of our portfolio. We want to achieve targeted improvements in this area, for example through our building investment program or the conversion of our vehicle fleet, as well as through the increased switch to remote operations in customer systems."
The internationally active, family-owned company also wants to take the 1,500 or so employees of Kieback&Peter with it on its sustainability journey by introducing a so-called "Smart Share Program", among other things. As shareholders in the company, they have benefited personally from the company's success and have an even greater interest in the sustainable management of Kieback&Peter.
How to become climate neutral
Even Eva-Maria cannot be clairvoyant, but her foresight is one of her strengths. That's why she sees Kieback&Peter as a completely climate-neutral company by 2027: "As part of our change project, we also want to turn all employees into sustainability pioneers." Both at work and in our private lives, each and everyone has an impact on achieving climate goals.
The right woman in the right place at the right time: Eva-Maria
Since Eva-Maria lives sustainability and climate protection in every area of life, she also practices it in her private life: "Every day I am delighted to see how much is going on in my little urban garden on my balcony: Insects, birds, and now and then even squirrels stop by and take advantage of the flowers and plants that I have there. In this way, even in a small area, you can still make a contribution to biodiversity and species conservation." This is perhaps the best evidence that Eva-Maria, as Sustainability Manager at Kieback&Peter, is exactly the right woman in the right place at the right time.