Want to apply? Yes, but how?
Ready to launch your career with us? Then apply to us today! Here, you'll find our tips and FAQs for applying to Kieback&Peter to help your application shine! If anything is unclear or you can't find an answer to your question below, please feel free to contact us directly.
Applying to Kieback&Peter
Our annual team event: Trainee Day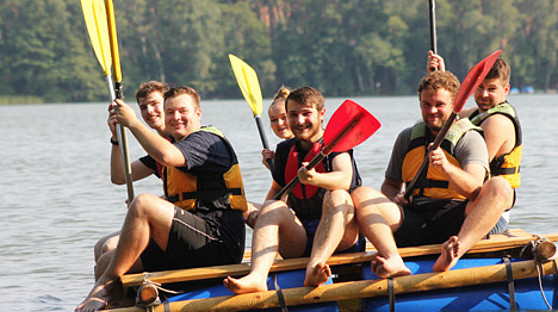 Trainee Day has long been a valuable, much-loved tradition at Kieback&Peter – a real highlight for our trainees. As part of each training program, we host an annual three-day team event for our young Kiebackians: the perfect opportunity to get to know each other and network. New trainees are warmly welcomed as part of the Kieback family. But top of the agenda for this three-day event is fun – something you're guaranteed to have with us!