School – check. What now?
Are you – like so many other young people – not sure what career path to take and asking yourself questions like "What would my dream job actually be like?" and "What does the future hold?" We may not have all the answers to all your questions, but what we can promise you is professional training that's fun and at least one year's guaranteed employment with us following completion of your training.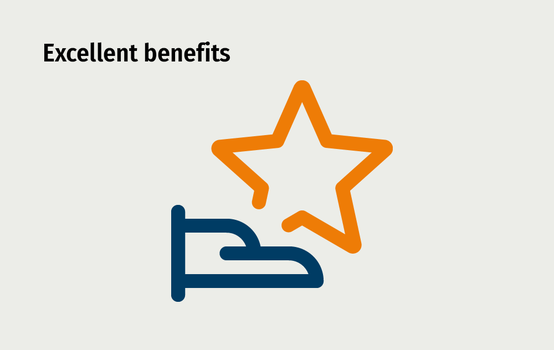 Benefits
Guaranteed employment
Vacation pay and Christmas bonus
30 days' vacation
Flexitime
Bonus for excellent final marks on completion of training
Company pension
Annual trainee day
Discounts on sports and fitness
Company car after completion of training, including for private use, for all service technicians/systems engineers
Wide range of further training opportunities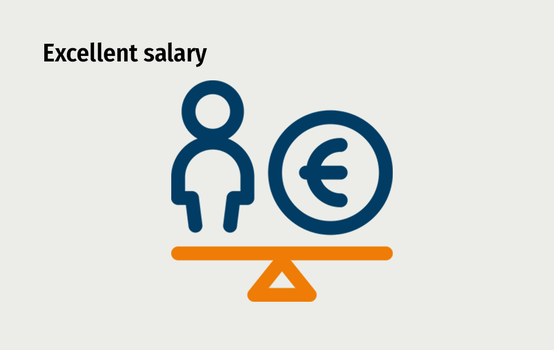 Attractive training salary
Training year 1: €1,057
Training year 2: €1,156
Training year 3: €1,219
Training year 4: €1,279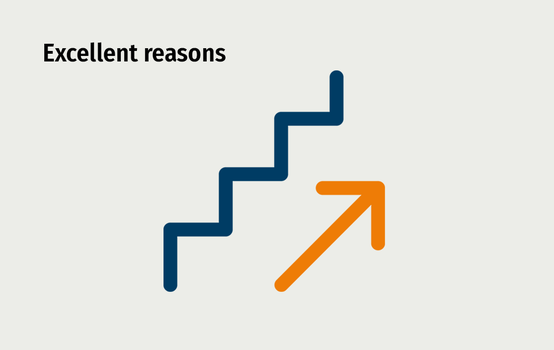 Good reasons to train with us
Friendly training environment in a mid-size company
Long-term development opportunities
Trainers who are passionate about what they do and have fun doing it
Focus on sustainability, CO2 awareness, and green technologies
Interesting, varied tasks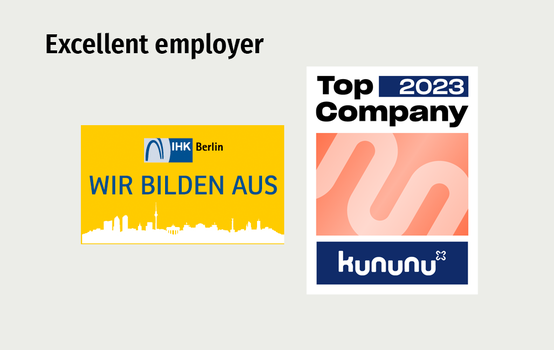 Award-winning employer
Kieback&Peter has won multiple awards for being an outstanding company to work for and a fair employer
Active promotion of young talent, as an IHK (German Chamber of Industry and Commerce) training company
Integrated sustainability management, including occupational health and safety
During my training, I worked in a fantastic sales team where I organized a large number of customer events. I really enjoyed it and was really good at it: I've been responsible for all event management at Kieback&Peter since 2017.

For skilled hands – technical training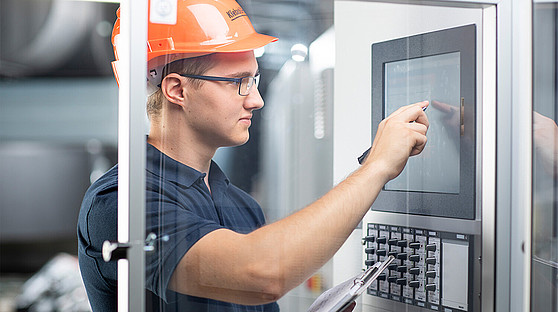 Got a talent for technology, are meticulous, and like to be in charge? Then we'd love you to join us! On a technical traineeship with Kieback&Peter, we'll teach you everything else you'll need for working in this field. You can count on us: with a training salary and guaranteed employment following successful completion of your training. Further professional training for your area of responsibility will help you continuously improve. Check out our skilled jobs – there's sure to be something in there for you, too!
Technical training: Job descriptions
Read the Apprentice Interview with Carolin and learn more about us.
Trainee video: Discover training with us
For digital nomads – IT training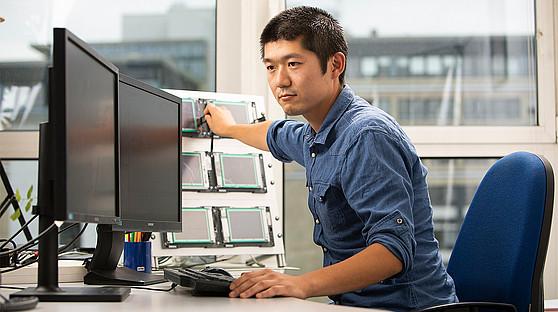 Nothing you'd rather than Java? Never happier than when coding new programs, IT systems, and networks or configuring hardware and software? Perfect! Then we'd love you to join us! We'll work together to ensure buildings learn to think and to control themselves, thereby enhancing sustainability and helping the climate. Interested? Then send us your application!
IT training: Job descriptions
You'll be trained as a systems integration specialist, to plan, design, and implement our internal IT systems. You'll assist our staff with technical user issues and troubleshooting.
Training duration: 3 years
You'll be trained as a software application development specialist. You'll develop programs according to customer specifications and optimize them as and when necessary. You'll also provide support for application problems and train employees whenever new software is implemented.
Training duration: 3 years
During your training, you'll learn a great deal about network technology and how IT systems work together. You'll also though learn about electrical engineering and how to deal with voltage and current. Your tasks will include installing and configuring hardware, application programs, and operating systems. You'll help us plan, build, and implement custom IT solutions and network and infrastructure systems for building automation. You'll also support the implementation of the building management system in the data center and provide consulting services to customers.
Training duration: 3 years
For communication talent – commercial training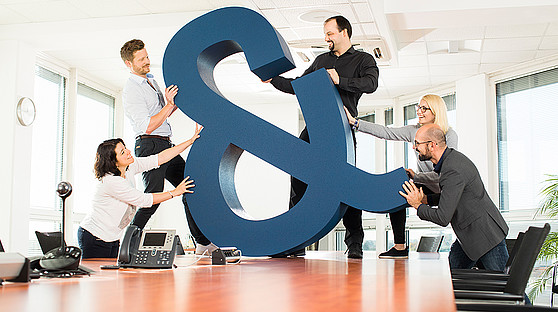 We develop sustainable building automation solutions. To remain successful, we need young talent able to rise to the challenge of balancing ecological and business interests. We offer an attractive training salary, flexitime, further training, and guarantee employment for at least one year. Sound like an exciting challenge? Then we'd love you to join us!
Communication talent: Job descriptions
During your commercial talent training, you'll learn about the various commercial processes in our respective subsidiary. You'll be involved in the entire order fulfillment chain, from quote preparation, order processing, and quote comparison through order execution and invoicing. You'll receive inquiries from both customers and suppliers and undertake diary management tasks. You'll also be responsible for general secretarial and support tasks.
Training duration: 3 years
During your training, you'll spend time in each department both at the company's headquarters and in its production facilities, gaining an in-depth overview of the company's business operations and processes. You'll work on a number of different tasks, such as preparing quotes, processing and handling orders, fulfilling orders, hiring and running payroll for employees, performing cost calculations, assisting with contract negotiations, and analyzing new markets. Toward the end of your training, you'll specialize in one of the following core areas: Purchasing, Finance and Accounting, Marketing, Human Resources, Logistics, or Sales.
Training duration: 3 years
For deep divers – dual study programs
Apply what you learn in practice and learn from the professionals – that's what we offer you the opportunity to do on our technical and commercial dual study programs. As part of your chosen program, you'll have the chance to turbo-charge your work experience in our green tech company. If you're interested in taking on more responsibility and perhaps a managerial role, e.g. as a technical project manager or commercial team leader, then please contact us. We'll help you find the right path for you and your strengths
Helping you find your way – student internships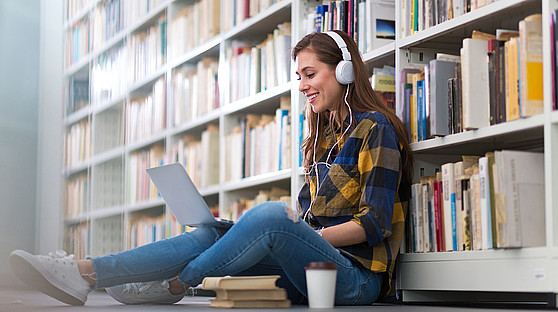 Maybe you already have a rough idea of what you'd like to do, but still lack the practical experience you need to make a decision? An internship at Kieback&Peter can give you valuable insight into skilled technical, commercial, and IT jobs. The initial work experience you gain will help you feel more confident when you come to apply for a job or course. In a friendly environment, you'll learn more about the typical activities you can expect to be carrying out in your day-to-day work. And we've got the right training program for you, too! Simply send us a speculative application to introduce yourself to us – apply today!