Finished school – what's next?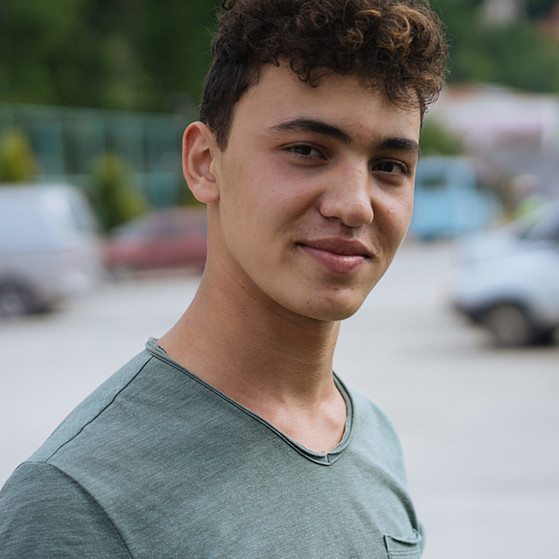 Many young people are uncertain when it comes to choosing a career: What does my dream job actually look like? What does the future hold? We cannot answer every question, but we can assure you: With us, you receive sound professional training with a guarantee to be taken on for at least one year. We ensure that you continue to develop personally and professionally. Kieback&Peter puts you to work where you can best utilize your strengths and talents. Because we also benefit when you enjoy your work. By the way: You can expect a wide range of exciting activities such as our annual apprentice day and discounts with our sport and fitness offers. Choose from more than 34 locations throughout Germany for your training.
For doers - the technical training
You have a knack for technology, work carefully and like to be in charge? Then you should be with us! During a technical training at Kieback&Peter we will equip you with everything else. You can count on us. We offer you a salary based on the tariff as well as the transfer to a permanent employment contract after successful training. Further professional training for your area of responsibility will help you to improve continuously. Have a look at our training programs (m/f/d) – there is certainly something that suits you, too.
Electronics Technician for Automation Technology or for Building and Infrastructure Systems
Industrial Electronics Technician
Industrial Electrician Subject Area: Operating Technology
Computer Science Expert Subject Area: System Integration or Software Development
For office allrounder - the commercial training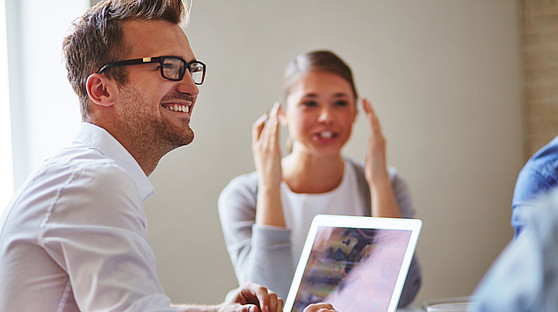 We develop sustainable solutions in building automation. If we are to remain successful, we need young talents with the ability to reconcile business and ecological interests. You will be involved in order processing and execution. We offer you an attractive training salary, flexible working hours, further qualifications, and a guaranteed job for at least one year.
Does that sound like an exciting challenge - then we are looking for you to start your training (m/f/d) with us.
Management Assistant for Office Communication
Industrial Management Assistant
During my training, I worked as part of a wonderful sales team where I organized a large number of customer events. I really enjoyed it and was really good at it: I've been responsible for all event management at Kieback&Peter since 2017.
Student internship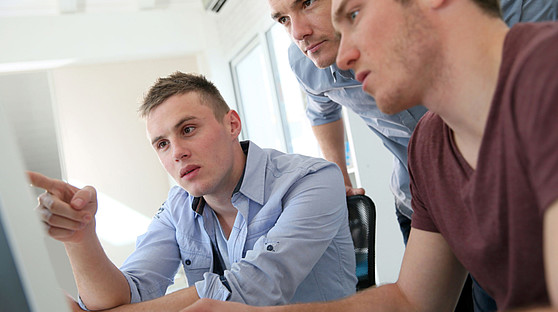 Maybe you know that you want to experience a technical or commercial job with potential for the future, but you still don't have an exact idea of the individual professions. With an internship at Kieback&Peter, you get valuable insights into a down-to-earth family business that deals with sustainable and smart building technology. You can garner your first experience of work and find greater clarity for your application to a training position or university place. You can learn more about the typical activities to expect in your everyday work and put your capabilities to the test in a familial atmosphere. And we may even have the right training course for you. It's worth it! Introduce yourself to us with a prospective application.
Dual study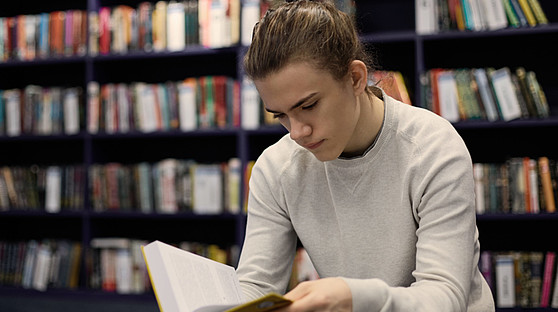 Apply what you learn in a practical way and learn from the professionals – that's a guarantee in our technical and commercial training programs. While studying the course of your choice, you can turbo-charge your work experience in our green tech company. If you are pursuing a dual studies course in electrical engineering, sales engineering, environmental building systems technology, design and production, business administration or industry, get in touch. We would be happy to advise you about our opportunities.
Fairness and social responsibility
Kieback&Peter has received multiple awards as an exemplary and fair employer. We actively promote young talent in our role as a Chamber of Industry and Commerce training company. Naturally, our sustainability management system also covers the area of occupational health and safety: We are certified in accordance with the procedural principles of BG ETEM (the German association for employer's liability insurance in energy, textiles and electrical industry)/ILO-OSH 2001. Our owners place huge value in the fact that Kieback&Peter is still family-owned and therefore independent. We support the German Careers in Family Companies initiative.