Systematic sustainability
We make buildings more efficient and livable. But it's not enough: Our entire corporate behaviour has an impact on human beings, the environment, and the economy. That is why we strive for sustainability in everything we do. Even though Kieback&Peter is exemplary in many areas, we want to be even better. We want to use energy and other valuable resources as efficiently as possible. Furthermore, we want to continually improve the quality of our products while also increasing environmental protection, occupational health and safety as well as information security. That is why we have implemented an integrated management system based on the proven "Plan Do Check Act" method. The system is certified in accordance with ISO 9001, ISO 14001, ISO 27001, ISO 50001 and the procedural principles for occupational safety of the BG ETEM. In this way, we systematically and passionately ensure that Kieback&Peter becomes more sustainable every day.
Social commitment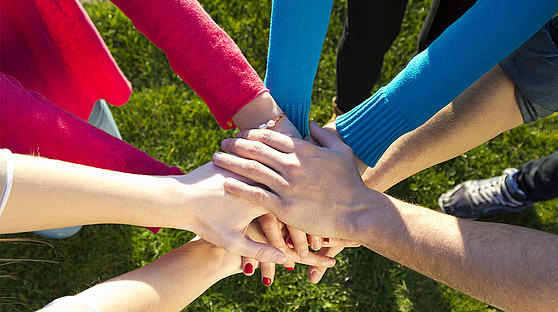 We are involved in social projects that help those around us. For example, the Kieback&Peter works council regularly raises funds for a children's hospital in Berlin. The Executive Board and a large number of employees take part in these fundraisers. Also, within the company itself, the employees benefit from a social commitment that extends far beyond occupational health and safety. This includes sports, health and leisure programs and events, as well as a fund for employees in need that was established by the employees themselves.
Environmental and climate protection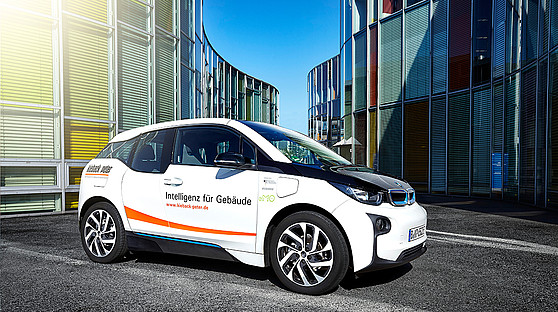 We actively help our customers to protect the environment and combat climate change. Our efficiency experts offer support during the planning and implementation of state-of-the-art energy-saving building specifications. Kieback&Peter's smart solutions serve as viable alternatives and supplements to expensive energy-saving measures. They integrate renewable energies and can systematically track and automatically reduce resource consumption without sacrificing the user's comfort. We have also introduced a number of measures in our own company through our environment and energy management system. For example, we are working to reduce our buildings' and vehicles' CO2 emissions by 50% over the long term by pursuing a strategy that includes optimized planning and utilization of resources. Furthermore, we promote sustainable mobility by offering our employees incentives to switch to more environmentally friendly modes of transportation. We are also making our vehicle fleet greener through the use of more efficient motors as well as electric and hybrid drives.
Compliance is a matter of course
We conduct all our business activities in compliance with applicable laws, regulations and other rules. That is a fundamental principle at Kieback&Peter. We place huge importance on a corporate culture where it goes without saying that everyone involved conducts themselves in a legally correct and responsible manner – be that employees, business partners or clients. This is the only way for us to ensure that Kieback&Peter enjoys a reputation as a reliable and fair partner everywhere throughout the world. Our compliance system is characterized by transparency and commitment. As well as our code of conduct, it includes regular training sessions, consultation and prevention and awareness measures.