Go back
cube berlin opened – with Kieback&Peter solutions
Press release
|
Reference project
|
CA Immo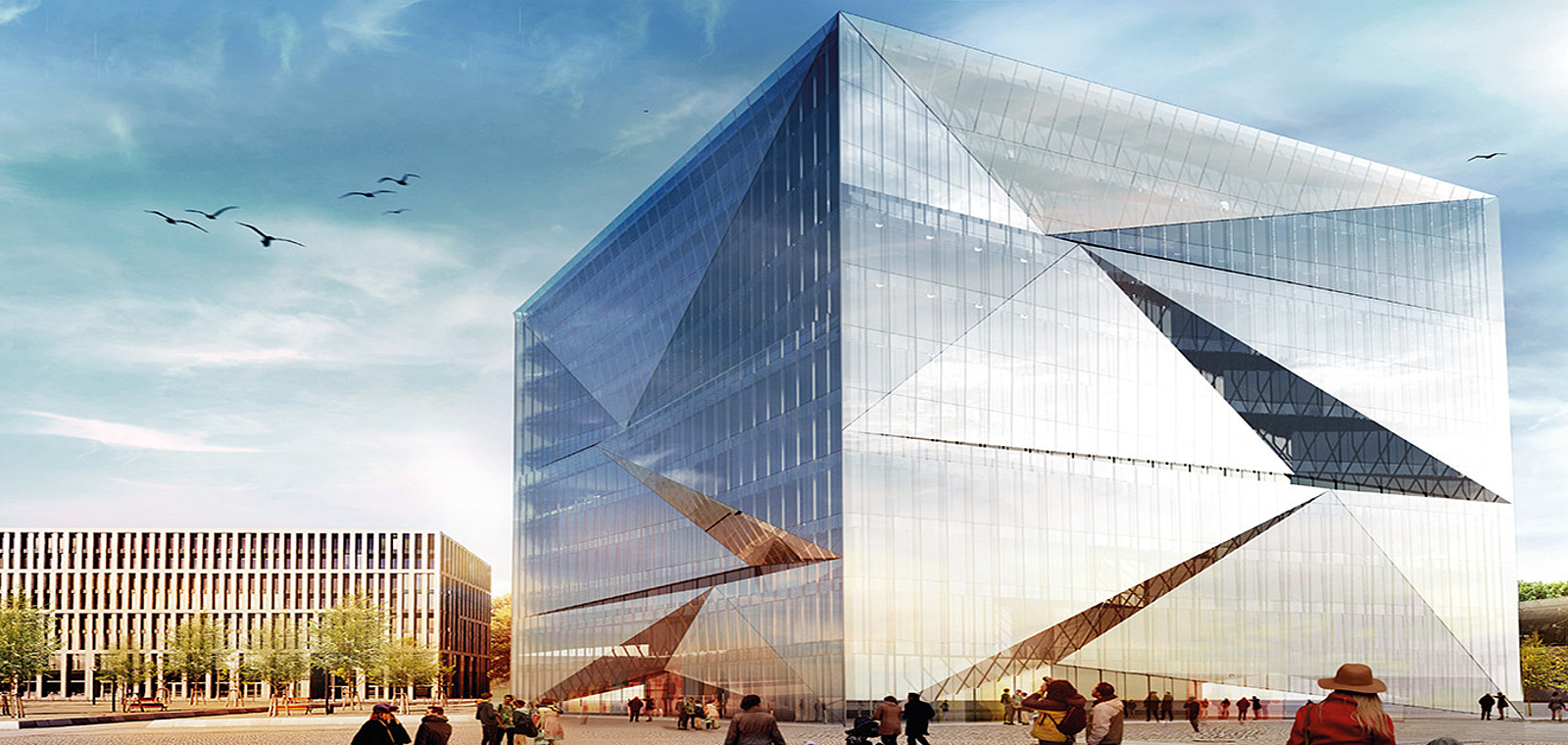 After almost three years of construction, the cube berlin – developed by CA Immo as a fully digitalized office building – was officially opened on February 18. Kieback&Peter made a significant contribution to the digitalization of this futuristic building. The Berlin-based family business is responsible for the building automation.
Towards a Smart Commercial Building
One and a half years ago, the pioneer of building technology took on the task of integrating the heating, ventilation, air conditioning and automation systems in the entire building as well as the individual systems in the tenant fit-out. Since then, the team at the Berlin/Brandenburg branch has been doing true pioneering work in system integration and digitalization. The central building services system is directly networked with the individual room and device controls and also has interfaces to the Internet of Things (IoT). To achieve this, numerous protocols had to be integrated and the data transferred to the central control unit via BACnet. Hardware and software from Kieback&Peter complement each other to form an intelligent building management system which, in conjunction with the central software – jointly developed by CA Immo and PropTech Startup Thing Technologies – the so-called "brain", adapts optimally to the needs of cube berlin users:
By individually adjusting the climate control, lighting and sun protection, the "brain" remembers personal preferences. Thus, the building automation system always knows how many people are in the rooms and controls the room temperature accordingly. In the "open space" of the modern cube, the open and flexibly usable area, the optimum feel-good value is derived from an average value of the people in the room. In addition, the setpoint can be set manually on the room control panel.
A total of 950 blinds are connected to provide optimal lighting conditions or the necessary shading. This is made possible by a weather station integrated in the building control system. The weather station is completely linked via BACnet-IP with the approx. 100 DDC controllers in the building.
Sunlight entering through the windows provides heat in the room, which is desired or undesired depending on the room temperature. In unoccupied rooms, the thermo-automatic system takes control of the sun protection to support heating or cooling processes. In this way, overheating can be avoided in summer and in winter the heating can be relieved by solar gains.
The approximately fifty 6-way valves per floor allow individual control of the heating and cooling ceilings via BACnet MS/TP.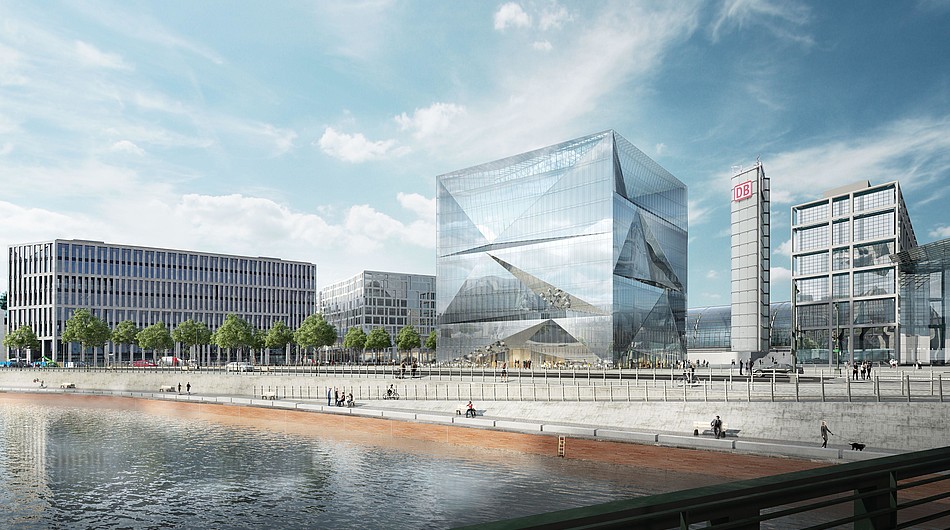 Kieback&Peter as system integrator in the cube berlin
Building control system with approx. 15,000 visualised data points
The basic communication of the basic configuration is based on BACnet
Energy-autonomous wireless room control units (EnOcean)
Demand-based CO2 regulation in the conference areas
Control of 15 air conditioning systems via DDC 4040e controller
Control of 45 heating and cooling outputs
Optimal use and regulation of the 3x 12m³ heat storage and 2x 5m³ cold storage in the basement
Control of 2 chillers incl. recoolers and free cooling
Connection and control of all approx. 450 fire dampers in the building