Go back
en:air puts an end to energy waste in your ventilation system
News
|
Products
|
Building efficiency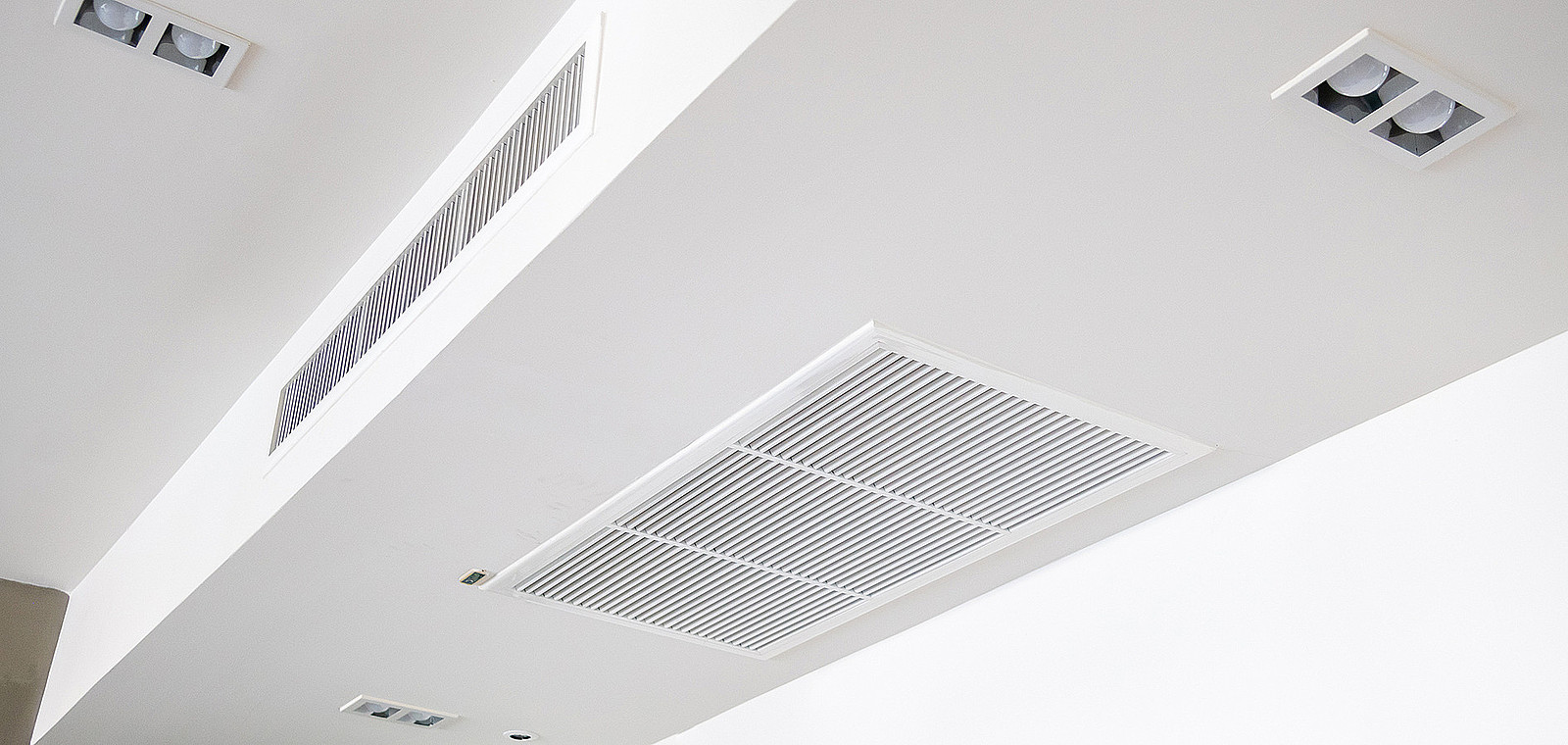 Central ventilation systems are facing increasing demands on energy consumption, hygiene and comfort. Conventionally controlled systems often lead to unnecessarily high operating costs. The efficient en:air ventilation control system from Kieback&Peter offers an effective remedy: The smart en:air system uses demand-based control to prevent energy waste and ensure consistently good air quality.
Better air quality, lower costs, increased comfort
During extreme outdoor temperatures in summer or winter, air conditioning and ventilation systems must operate at full capacity to ensure a comfortable indoor climate. To provide the air volume required, the fans have to operate with very high energy input. In average everyday use, however, this volume is not necessary. Conventional, static control systems are not based on actual demand and thus lead to unnecessary energy waste. en:air, on the other hand, uses dynamic management to adapt the air volume to the requirements of room users. As a result, Kieback&Peter's smart control system increases the efficiency of the system while simultaneously lowering CO2 emissions and energy costs.
Our control principle: as much as necessary, as little as possible
en:air works according to the principle "as much as necessary, as little as possible": The system uses fans or volume flow controllers to control the flow of supply air and extract air according to user requirements, which the algorithm calculates from the measured CO2 content, humidity and temperature. In addition to saving electrical and thermal energy, this also creates a pleasant indoor climate with uniform temperature and no air stratification.
A physical phenomenon that helps save money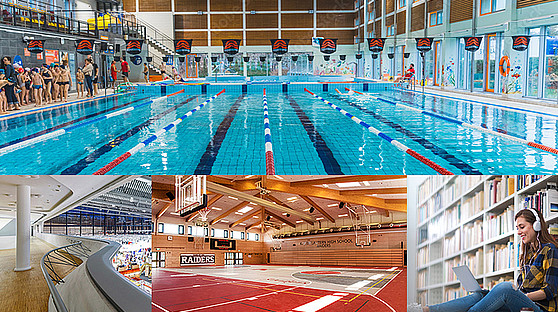 Whether in gymnasiums, trade fair halls, event spaces, universities, swimming pools or cinemas, en:air is suitable for use in a wide range of different buildings and applications, and is easy and cost-effective to retrofit. For example, if there are only 250 people in an auditorium meant for 500, does it really make sense to provide the maximum volume of conditioned outside air?
Behind en:air's "demand-based" principle is a physical phenomenon that offers enormous savings potential: By halving the volume flow, you reduce the power consumed by the fans by a factor of eight.
The en:air smart ventilation control system for indoor spaces thus significantly reduces operating costs – often by around 30 %. That's because it prevents room air that is still of good quality from being unnecessarily extracted to the outside and replaced with fresh air, which needs energy to be heated or cooled.
To implement en:air in new and existing systems, Kieback&Peter's experts first analyze the existing ventilation and air conditioning systems (VAC) and determine the individual savings potential based on the plant and building data – which ensures investment security for investors and operators. Only then will they proceed with the planning, installation and commissioning stages. On request, Kieback&Peter can also provide additional services such as remote servicing or technical operational management. In times of energy scarcity, an investment in en:air is a step toward a more secure future – and a better world.

Smart building efficiency "Made in Germany"

The fact that en:air delivers measurable benefits for your building operation is no coincidence, since it is developed by Kieback&Peter. The specialists in smart building automation have been ensuring efficiency, comfort and safety since 1927, with over 1500 employees worldwide.