Go back
The countdown to CO2 pricing in the building sector
News
|
CO2 pricing
|
Expert corner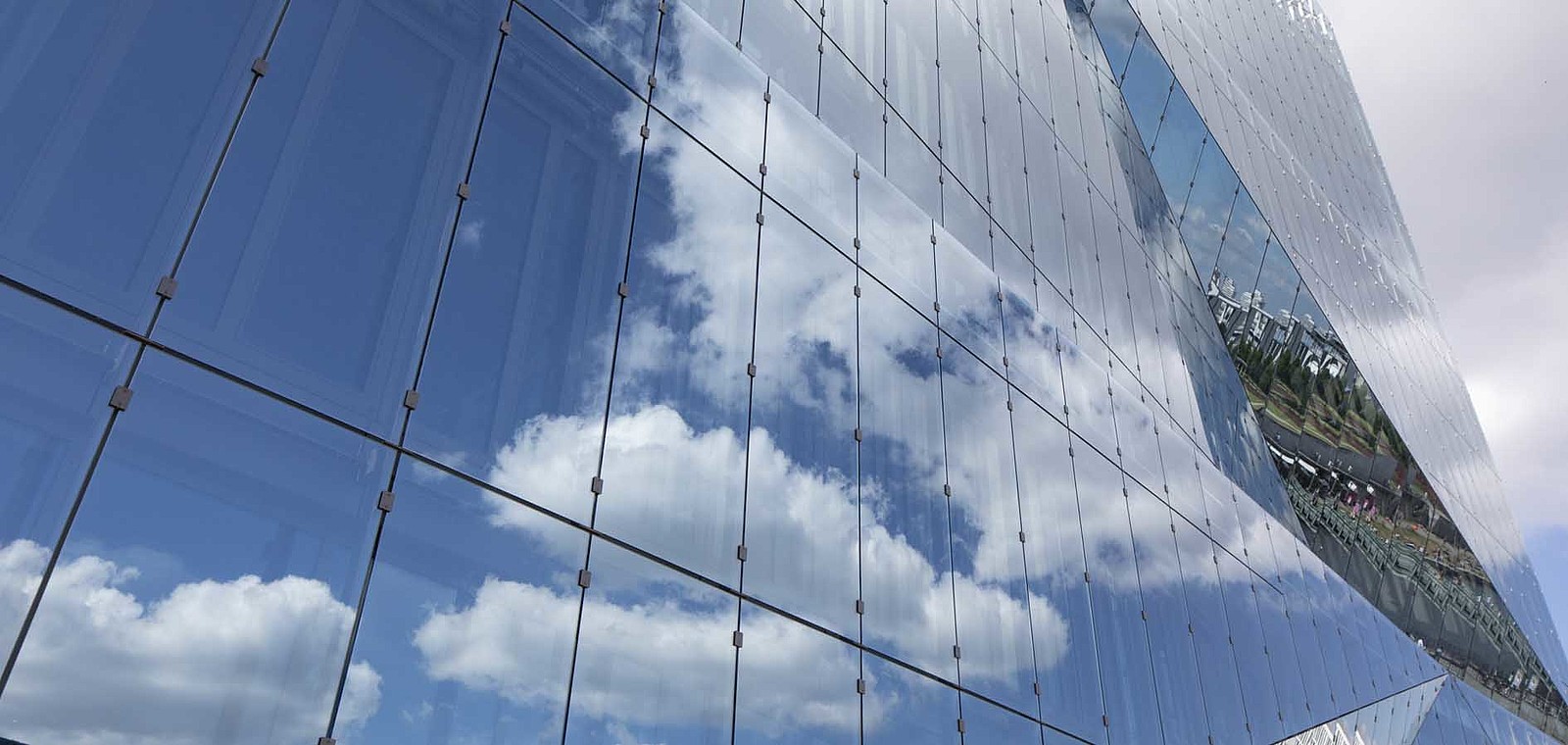 What already applies to the energy and industry sector within the European emissions trading scheme is now also becoming reality for the building sector: On January 1, 2021, CO2 pricing will come into force. This measure is intended to make both building and living more climate friendly.
A further step...
to reach the climate goals
The Fuel Emission Trading Act, including the national emissions trading system, have far-reaching consequences for a wide range of sectors. With an estimated volume of almost 10 billion € per annum, the national emissions trading system regulations will trigger the most cost-intensive state control measure in the energy market since the introduction of the eco-tax in 1999.   
From January 1, 2021, the use of fossil fuels for heat generation and transport will be affected by the legally stipulated entry-level CO2 price of 25 € per tons CO2. Until 2025 this cost burden will rise continuously to 55 € per tons CO2. With a minimum price of over 55 € per tons CO2 set by the government, the pricing will be determined by the market. 
Distributors and suppliers of fuels such as fuel oil, liquid gas, natural gas, coal, gasoline, and Diesel are those to be charged. This means that, in addition to the existing regulation of the electricity market via European certificate trading, the focus is now being placed on the heating sector.
With the national emission trading system, a noticeable signal will be set: Inefficient actions will become a considerable cost factor for building operators.
The lever...
for effective climate policy?
According to the Federal Government, the building sector is responsible for around 14 percent of Germany's greenhouse gas emissions (as of 2018) – primarily through the combustion of heating oil and natural gas for heating and hot water.  
Previously implemented measures to reduce CO2 emissions have not achieved the desired results. The national and Europe-wide plans for 2030 and 2050 remain ambitious – and will not be reached without further measures. Regarding 2030, we need further solutions that can be implemented quickly. 
The German government has recognized this and therefore decided to introduce a national emissions trading system in December 2019 with the Climate Protection Act.  
What is behind the CO2 pricing in the building sector and what new obligations do building operators expect at the beginning of the new year? We asked someone who knows: Björn Brecht, Head of the Center of Competence at Kieback&Peter
The CO2 pricing clearly focuses on climate-friendly business. More than ever, companies and consumers are getting incentives to switch from high-emission to climate-friendly technologies. In the building sector, the potential to reduce emissions is enormous.
Answers...
to important questions
Why is CO2 pricing now also done in the heating sector?  
In Germany, we are far from where we want to be when it comes to achieving our climate goals. If we reach the targets for 2020, it is only because the consumption of fossil fuels has been reduced because of the corona pandemic. It would therefore in no way be the result of measures already implemented.
According to the climate protection plan, greenhouse gas emissions in the building sector must fall to 72 million tons per year by 2030. If we continue with the same dynamics of the past decades, there will most likely be a gap of 28 million tons in 2030.  
Climate-damaging burning of fossil fuels must become more expensive – this is the only way to create an incentive to switch to more climate-friendly technologies and to manage buildings with a higher efficiency. The more expensive CO2 emissions are, the greater the willingness to switch to more efficient alternatives.  
Do I have new obligations as a building operator that I must meet? 
For the first time in Germany, a fee will be charged for CO2 emissions from 2021. After that, the costs will gradually increase. What we already know today is that with the new law, the costs for building operators will rise. Those who know their consumption can simply calculate what additional costs will be added in the coming years. 
It has always been important and right to reduce the consumption of fossil fuels. The pricing of CO2 emissions now provides a further important argument for improving the efficiency of plant technology and optimizing the entire building system. 
In the short term, the additional costs are certainly in the foreground, because depending on the purchase price, the costs per KW/h increase by up to 10%. In the medium to long term, however, the value of the buildings will come to the fore.  
The EU has been working for some time on a taxonomy for sustainable investments. This will indirectly have an enormous impact on real estate and will, for example, make interest rates for inefficient buildings more expensive and have a negative impact on the buildings value.  
Regulatory intervention, as in the Netherlands, is also possible in Germany. In the Netherlands, office buildings must at least meet the requirements of Class C from 2023 and achieve the A label in 2030 when used as office buildings. Their authorities have extensive powers and are authorized to close buildings. Buildings that do not meet such requirements are at risk to become a "stranded asset". 
Owners must be clear: Buildings that emit too much CO2 are not only expensive, but also an economic risk! Those who do not act, and rethink now are risking their sustainable and successful future.
How can companies react to CO2 pricing? 
Of course, companies and building operators can invest in energy-related renovation – for example, by insulating the facade, replacing heating systems or installing renewable energy suppliers. This immediately and noticeably reduces emissions but is also very costly and usually not possible during ongoing operations. Low-investment measures with short amortization are an alternative – these include individual room control, CO2-controlled ventilation, greater integration of different trades, information panels for customers and employees, and procedures such as predictive control. Owners have a wide range of options – but the ideal procedure in each individual case can only be worked out after an analysis of the building.  
Will this finally bring us the desired reduction in emissions?  
CO2 pricing is a targeted measure – a good step in the right direction. It offers a strong incentive to invest in efficiency measures now. We support our customers in this!  
With our technologies, we not only focus on efficiency; we also increase comfort in buildings. As a result, people feel more comfortable and are more productive. This feel-good factor should by no means be underestimated. In companies, personnel costs in the brain worker areas make up about 90% of the costs. It is fatal to neglect comfort and well-being, as these directly affect the largest cost block of these companies.  
However, we must remain realistic with regard to climate targets: even with the additional boost of a CO₂ pricing system, the climate targets for the building sector will not be achieved unless further powerful measures are added, which will have a broad impact even in the current situation. Beyond all national defaults however already facts are created in the financial sector: Large, especially institutional investors are increasingly attaching importance to sustainable real estate portfolios.