Saving energy at the cost of users?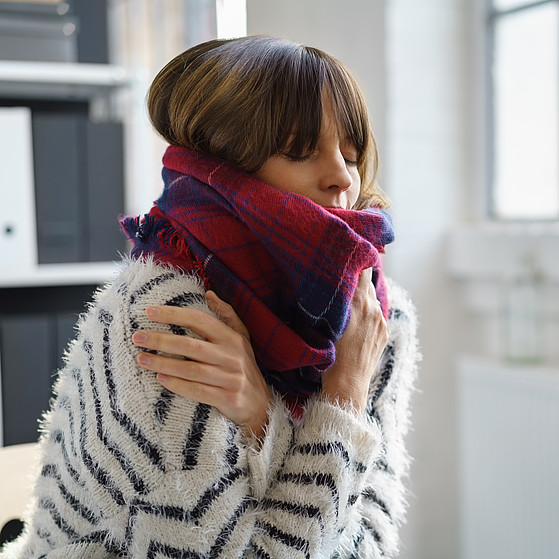 Buildings consume about 40 percent of the primary energy in Europe. They are therefore key to the economy, environment and climate protection. Huge potential savings lie dormant in old buildings. But buildings also play an important role for us as people: we spend about 80 percent of our lives in buildings. They are the most important places in our daily lives. If we want to improve the efficiency of buildings, this must be in harmony with building users and their needs. A livable environment is the essential basis for well-being, health and productivity. At Kieback&Peter, saving energy doesn't mean freezing in winter and sweating in summer: with our smart solutions, we optimize building efficiency without affecting the comfort of users. On the contrary: we even improve comfort – with optimized heating and ventilation, for example.
Predictive control MPC 2.0
Optimizing HVAC control by using artificial intelligence (AI)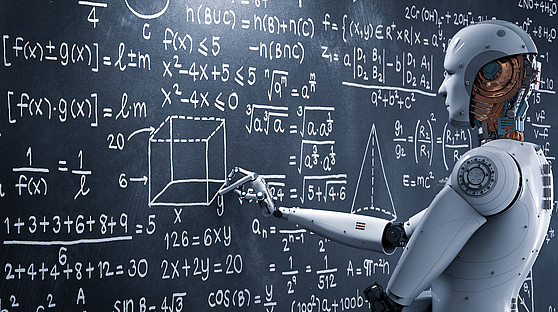 Model Predictive Control (MPC) is a predictive control system based on mathematical models. MPC works with predictive algorithms and appropriate control commands. The MPC programs are based on complex calculation models which also take account of the inertia of buildings and technical systems. As well as real-time values, they work with other factors, e.g. historical system data.
MPC 2.0 from Kieback&Peter goes two steps further in digital evolution: the smart control also uses external data such as visitor and climate forecasts. And it works with artificial intelligence (AI) – the algorithms of MPC 2.0 are continually developing through machine learning. The intelligent controller becomes ever more familiar with user, building and HVAC system behavior. For example, MPC 2.0 learns how slowly individual rooms cool down. With this knowledge, MPC 2.0 lowers the temperature well before the end of the day. The good thing is that users don't notice it because there is enough residual heat to maintain comfort levels. Another example: if the weather forecast is for an unusually warm fall day, MPC 2.0 reduces the feed temperature in the early morning. MPC 2.0 understands the physical and technical interrelationship of all the systems as a whole. The smart control system is thus able not only to optimize efficiency and comfort continuously. It can also manage the peak loads of entire properties in such a way that operators can exploit price advantages on the energy and resource markets.
Service benefits at a glance
You do not have to modernize your entire system or building automation to be able to use our smart service. MPC 2.0 builds on existing systems and can be integrated cost-effectively with little effort.
Before we can optimize your control system with MPC 2.0, we have to compile and analyze your system and consumption data. If you have not yet managed to consolidate your data, this is the perfect opportunity to do so: our solutions create clarity about the status quo of your HVAC systems. Only if we have a clear picture of their condition do we know where to start with optimization. It is important to us that you can see the success of these measures clearly. That's the only way to create acceptance and trust for all concerned.
MPC 2.0 from Kieback&Peter optimizes control of your heating, ventilation and A/C systems. With MPC 2.0, you save about 20 percent of your energy compared to a conventional control system. And users benefit palpably from greater comfort.