Qanteon
The integrated system for energy and building management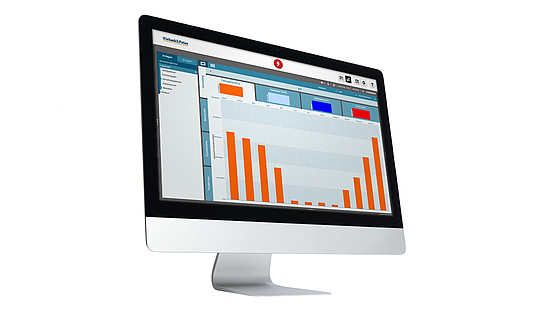 Qanteon combines Energy Management (EMS) and Building Management System (BMS) in a single software package. Energy management according to ISO 50001 and operational management of building technology are child's play. The design of the Qanteon user interface is so easy and intuitive that it has already won several design prizes. Its system-centered display helps users to grasp all operating statuses and energy flows quickly. The software for Computer Aided Facility Management (CAFM software) uncovers efficiency potentials in highly complex building operations. It supports the implementation and control of energy saving measures. Qanteon is not only efficient. It's fun.
A bridge between controlling and technology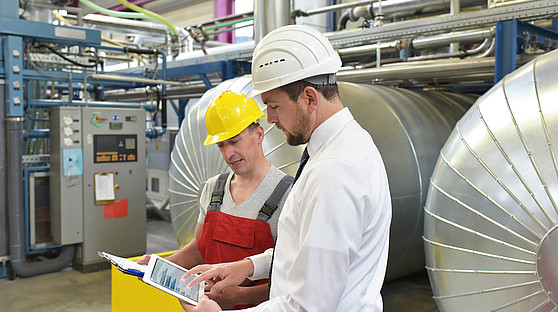 Technicians and business people often see buildings from different angles: the technical staff ensure, above all, that the systems run safely and the building users are comfortable. Controllers and energy managers tend to be more interested in consumption, savings and key performance indicators (KPI). Thanks to Qanteon, these two sides can work better together – on the basis of an integrated view and data base. Technicians have a better sense of efficiency, consumption and costs. Controllers and energy managers understand the technical relations in the systems better. They can switch between system views and energy reports with a single click. Users can choose their preferred visualization – from a traditional DIN display, through modern 3D animation to efficiency benchmarking in a four-square diagram. Everyone involved thus has a clear overview in the growing jungle of data. Thanks to the excellent usability of Qanteon, new users quickly find their way around.
5 good reasons for Qanteon
Qanteon combines a certified building management system with the functions of energy management software (EMS). Qanteon thus bridges the gap between the business people and technicians to ensure safe and efficient building operation.
In developing Qanteon, we focused on a tidy front-end and excellent usability. Our aim: Qanteon should not just be efficient and useful, but also fun to use. We clearly succeeded: Qanteon users and renowned design and usability experts gave the software the German Design Award 2018 and the UX Design Award 2016.
Qanteon is the first software package that has passed the strict test of BACnet Testing Laboratories (BTL) while meeting the requirements of the ISO standard for energy management and the German Energy Services Act (EDL-G). Qanteon is certified as a BACnet Advanced Operator Workstation (B-AWS) and carries the TÜV seal for energy data management as per ISO 50001.
Qanteon can process the energy and building data for different users according to different use cases. To prevent users from getting information overloads, only the most relevant information is presented to them. For example, a ventilation technician needs to see the HVAC systems. However, he does not want to receive a push message on his smartphone if the lighting is broken. Qanteon therefore works with different user roles that are assigned different rights and views, depending on their responsibilities. Unimportant visualizations or sensitive data are shown or hidden accordingly.
Desktop or mobile device: Qanteon can be operated conveniently with any standard browser and is thus independent of operating systems and hardware platforms. Qanteon uses HTML5. Communication between the Qanteon server and the clients is provided via a secure HTTPS connection.