Smart technology and services for efficient buildings and happy people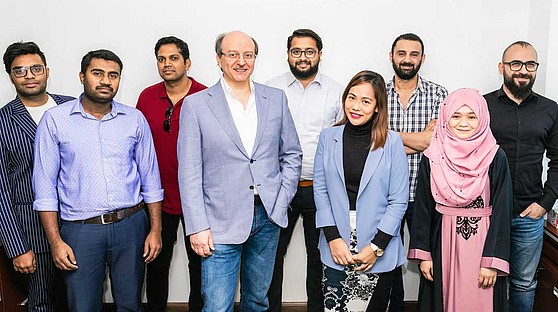 In 2020 Kieback&Peter (K&P) has become local in the UAE. In addition to our long-time channel partners that have created more than 100 project references across the MEA region, K&P has launched a new subsidiary in Dubai. This helps us to service our customers directly. A new innovative product line utilizing our latest technology encompasses not only BMS but includes Smoke Management, Energy Management and Home Automation solutions. Science of Technology and Applied Technology are equally important. Supplying cutting-edge technology is essential, too. However, having proper credentials as well as local competent engineers and technicians to apply such technology in coherence with project requirements is paramount to success. We have the necessary pre-requisites plus the best suited technology and specialists to deliver impeccable solutions to our customers. We perform full studies of project specifications together with the corresponding drawings for each project to ensure successful implementation of our smart systems.
This Is Kieback&Peter
We are in business not to harvest low hanging fruit but to reach out to the impossible to redefine success.