Step into the intersection of science and art, culture and education, past and future, tradition and innovation. The Humboldt Forum, standing proudly in Berlin Mitte with a floor space of over 40,000 square meters, opened its museum doors in 2021. The innovation within this century-old building is not only in the contrast of ultra-modern and reconstructed baroque elements, but also its highly intelligent concept for heating, ventilation and cooling (HVAC) — the foundation of which was laid by the experts from Kieback&Peter with their installation of a suitable smart building automation system. They also took over the fire protection by installing a smoke extraction system according to SIL 2 via ASi bus systems.
Universal Museum on the Spree Island
The building was designed by Italian architect Franco Stella as a rebirth of the Berlin Palace, which was bombed in 1950. Costing more than 640 million euros, the museum combines both historic-baroque and modern elements. The sponsor of the new center for culture, art and science is the Humboldt Forum Foundation in the Berlin Palace, which is showing an exhibition on the history of the site, along with the Berlin Global exhibition, the Ethnological Museum and Museum of Asian Art, among others.
Project of the century with diverse requirements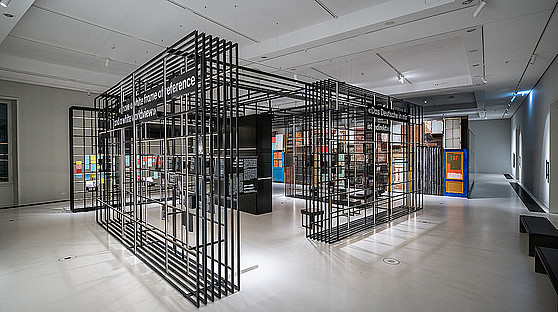 "As far as HVAC technology is concerned, the Humboldt Forum project is a very demanding project — and not only because of its sheer size, covering a gross floor area of more than 96,000 m² and around 100,000 m³ of concrete poured," emphasizes Michael Thoma, Head of Technical Building Management at the Humboldt Forum. Another challenge is presented due to the diversity of the objects and their distinct requirements for room temperature and humidity, according to Thoma. The automation system must therefore contend with a highly demanding room automation system in the exhibition areas. There is a separate ventilation system for each exhibition area, meaning a total of 41 full air-conditioning systems were installed in the Humboldt Forum. In addition, the automation system controls a sophisticated multivalent heating, ventilation and cooling system with various high- and low-temperature cooling sources as well as a sustainable bivalent heating system based on district heating and geothermal energy. Finally, Kieback&Peter were tasked with installing a smoke extraction system with rigorous safety requirements according to SIL2.
Extremely efficient system control through high-performance BMS and user-friendly DDC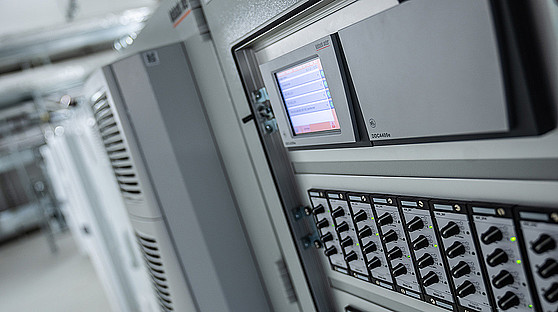 To ensure customized and energy-efficient operation of the complex technical building equipment safely and economically, Kieback&Peter installed their proprietary intelligent high-performance building management software, GLT-SW5000N. They also installed around 70 DDC4000 automation stations and 285 control cabinet panels at a total of 46 automation focal points (ASP) between December 2016 and May 2021. The Building Management System (BMS), which was installed on two servers in a 19-inch network cabinet, is characterized by real-time, multi-user and multi-task capabilities. The software can be accessed quickly and securely from anywhere in the building via the network using laptops equipped with a mirrored interface of the BMS. Users can derive energy- and cost-saving measures from the data provided by the BMS, optimize processes, and correct errors. The fully graphical user interface also offers a high level of plant transparency when operating, changing and observing states, values and events.
The DDC4000 communicates via the BACnet bus system and can also be operated manually on site via an intuitive color touch screen. Through the autonomous station, Universal Museum staff have control, optimization, monitoring and supervision capabilities tailored to their specific requirements. As the heart of the building automation system, Kieback&Peter's DDC4000s ensure that information from all field devices, such as temperature sensors and ventilation dampers, is collected and sent to the BMS. All culminating in highly synergistic, comfortable, and economical operational management.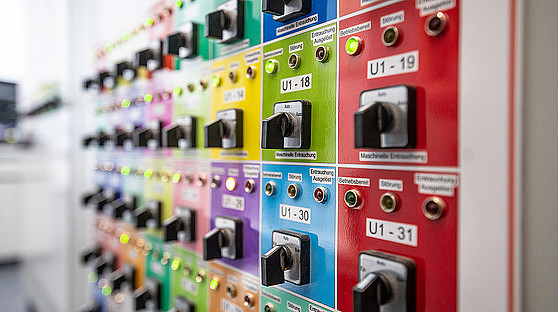 Even in case of fire, Kieback&Peter's building automation system ensures the safety of all visitors and valuables inside the Humboldt Forum. According to specifications, the smoke extraction dampers are connected to SIL2 certified ASi controllers. To ensure the safety of the smoke extraction chain, the smoke extraction system was installed in ducts that are independent of the ventilation system. Since the ASi controllers communicate via Modbus protocol, Kieback&Peter specialists wrote a program in the gateway to enable their communication with the DDCs and BMS. Around 2,300 fire dampers were also installed in the ventilation system to prevent flames and smoke from spreading uncontrollably through the building in the event of a fire. "It is quite special to be involved in a project of this cultural and political significance and scope," concludes the K&P expert Sebastian Zerwer.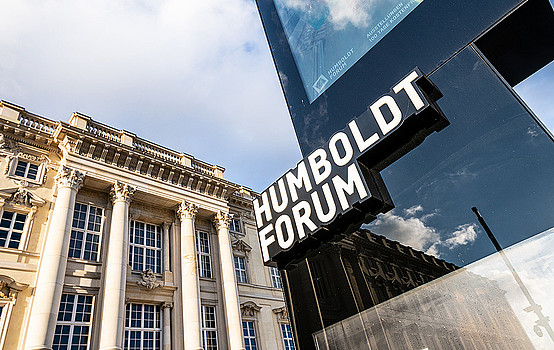 Humboldt Forum – Technology at a glance
Cross-trade building automation, room automation and fire protection systems via the Kieback&Peter building management system for a total floor area of 96,000 m²
BTL-certified DDC4000 automation station with 15,000 physical and 15,000 communicative data points
Bus communication via BACnet
Integrated fire protection with smoke extraction dampers according to SIL 2 via ASi bus system