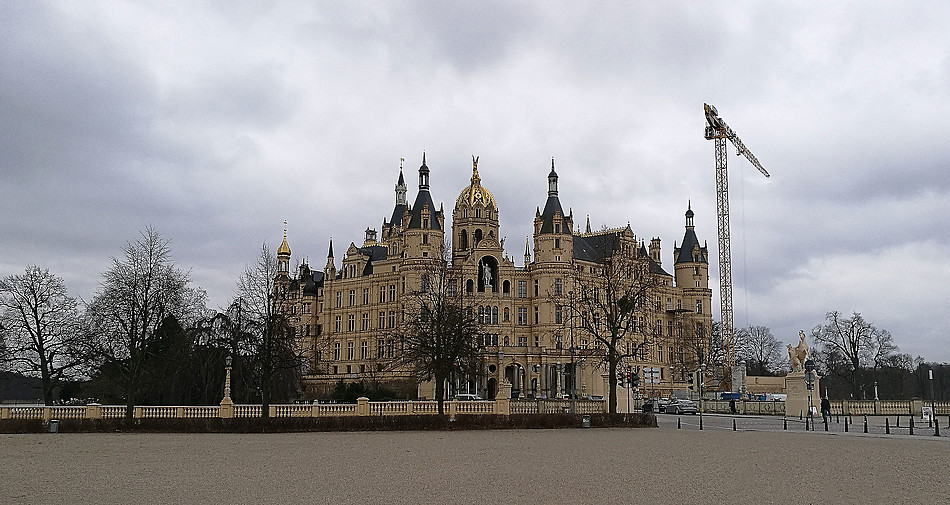 Schwerin Palace is one of the most important buildings of German historicism. The former residence of Mecklenburg dukes and grand dukes is located on an island in Lake Schwerin, in front of the city centre. Since 1990, the state parliament of Mecklenburg-Vorpommern has also been meeting in the impressive 19th century building. Modern ventilation systems ensure that members of parliament and visitors are supplied with sufficient oxygen even during heated debates.
Good room climate thanks to Climotion
Until recently, the sessions of the Landtag still took place in the old tubular plenary hall in the "Burgseeflügel". After extensive renovation work, the new plenary hall in the former Golden Hall in the castle garden wing is now available for this purpose. The largest and formerly most magnificent room in the palace, which burnt out completely in 1913, had to be extensively renovated. In 2013, exactly 100 years later, work began on the new three-storey hall. They were completed four years later, so that the first plenary session was held in the new premises in autumn 2017.
As in the old plenary hall, the ventilation systems work with the patented Climotion algorithm. It ensures a much more pleasant room climate through a slower and undirected air supply and prevents ventilation short-circuits and associated control errors. As a result, the systems can work much more effectively and save resources.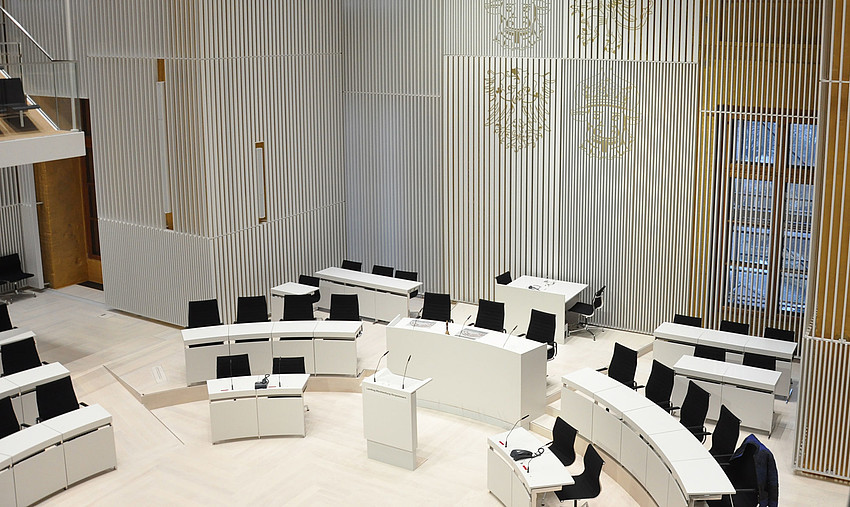 Conservation and functionality in harmony
In the project, the planners had to master many challenges. For example, they improved the sealing of the plenary hall in order to build up the air pressure required for the ventilation system. Floor convectors, which were designed to prevent moisture damage to the facade, also had to be integrated into the overall system with a directional fan. And finally, the preservation order set strict standards. In close cooperation with the interior designers, the planners located the seven sensor points in the plenary hall in such a way that they do not disturb the visual appearance and are nevertheless fully functional.
Today, the technology functions smoothly and the members of parliament benefit from the advantages of ventilation control, which prevents draughts, temperature stratification and pollutant islands. The interpreter's room, the sound booth and several conference rooms are also integrated into the solution. Kieback&Peter technology is also used in the plenary hall and throughout the castle. These include building management systems, control cabinets and controllers.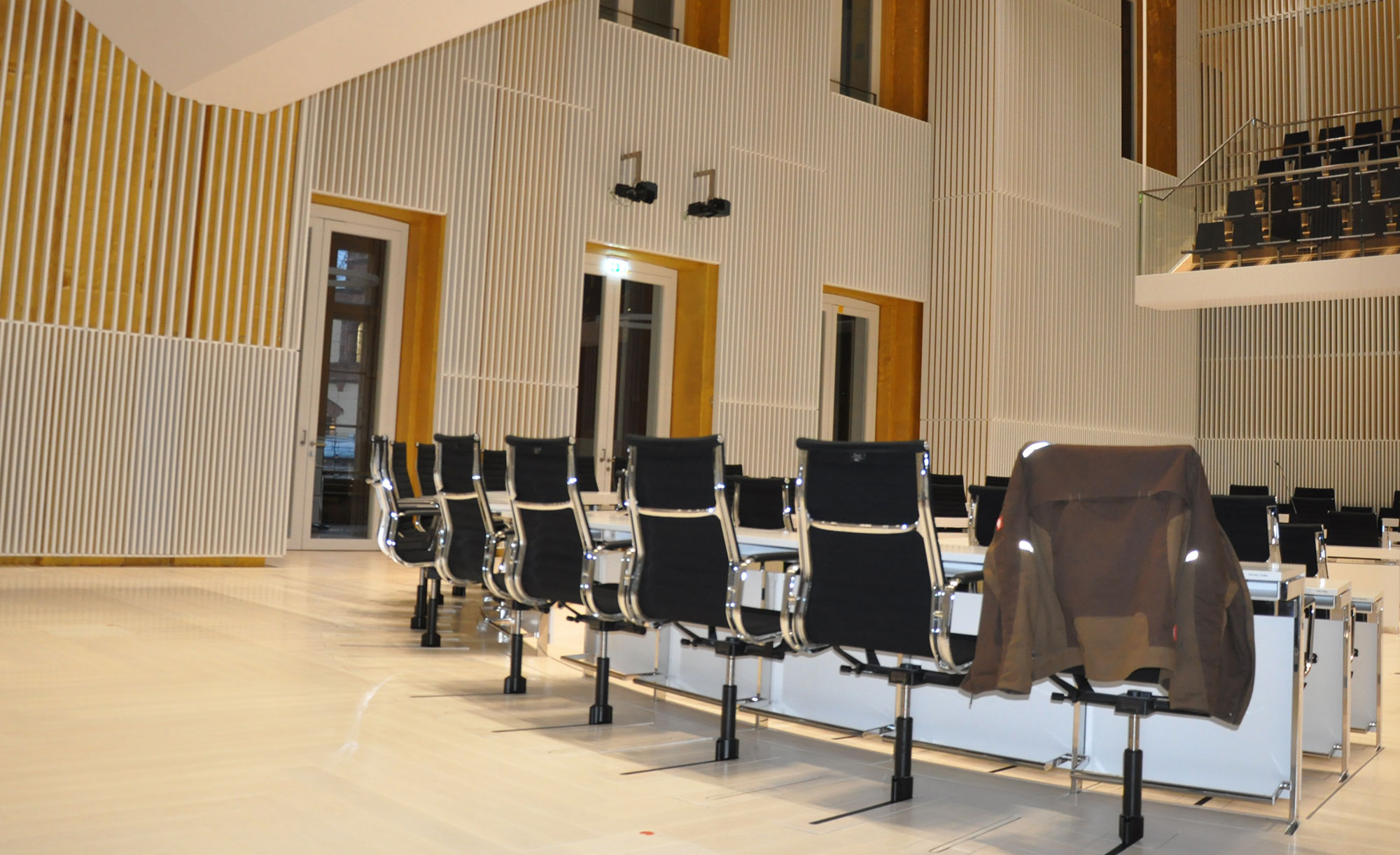 Schwerin Palace – Technology at a Glance
Climotion ventilation control system installed in the new plenary hall
Challenges posed by monument protection
further technology from Kieback&Peter in use