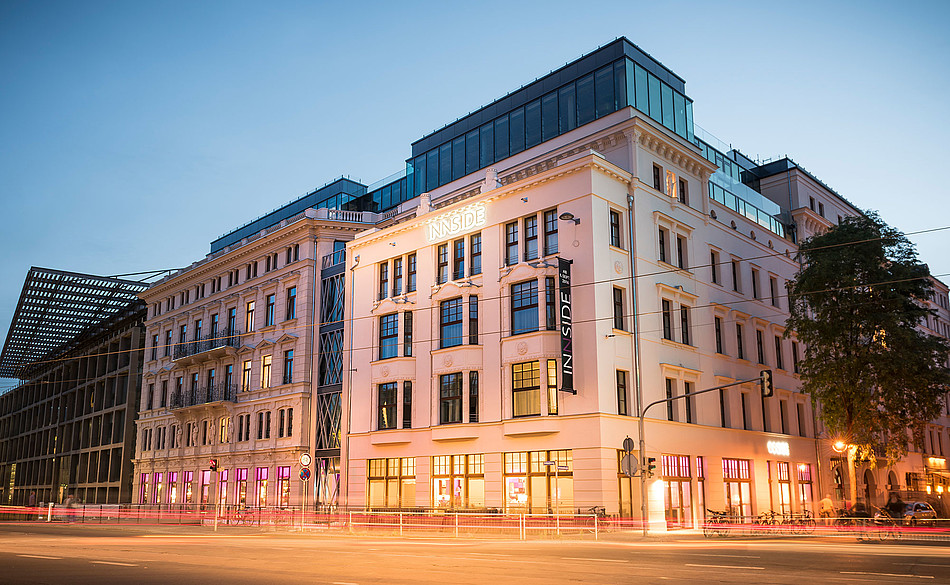 In Leipzig's scene mile, the Gottschedstraße, not far from the famous Thomaskirche is the 4-star hotel Innside. Behind an imposing neoclassical facade lies a modern and functional building that was completely gutted in 2014, redesigned and converted into a business hotel that is almost always fully booked today. In addition to the hotel's own underground car park and event rooms for up to 250 people, guests also have access to a fitness centre with sauna. Building technology from Kieback&Peter, including individual room controls for 180 rooms, ensures optimum conditions.
Perfect room climate and energy efficiency in harmony
The requirements that building automation has to meet in the hotel industry are many and varied: the technology should be as convenient as possible to operate, noiseless and preferably invisible. Not only the equipment, but also the performance must meet high standards. Because hotel guests expect perfect room climate. In order to keep energy consumption as low as possible, however, it is advisable to use an individual room control system that is based on the booking or occupancy of the hotel rooms. As soon as a guest checks in, the room is tempered accordingly. In this way, energy-saving potentials can be realised that arise from the typically fluctuating hotel occupancy rate. It is also possible to meet the individual preferences of guests. To ensure that they always feel at home, it is essential that the building services technology functions noiselessly and without problems at all times.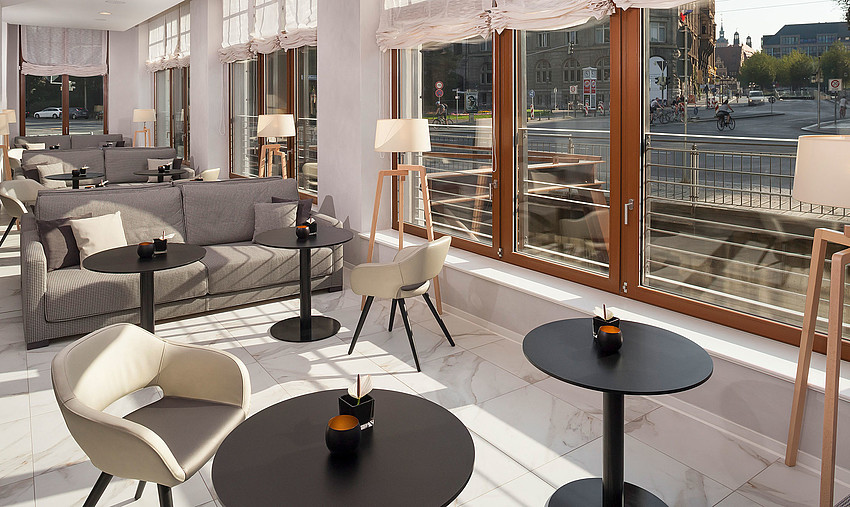 The GLT Neutrino controls room comfort
Six ventilation systems alone provide the right climate in the Hotel Innside Leipzig. In each of the 180 hotel rooms, an individual room controller from Kieback&Peter controls the Daikin air conditioners, among other things. Gateways have been set up for communication between the LON-based controllers and the BACnet-based air conditioning systems.

Almost everything is automated, from the fire dampers to the radio-controlled window contacts and the ventilation of the underground car park as required. As soon as a guest checks in, sensors from Kieback&Peter take over the signal to control the room. The GLT Neutrino from Kieback&Peter is at the centre of the building technology. Three information focal points (ISP) control the heating, ventilation and connection of the lighting technology via KNX. DDC4200e and RCN individual room controllers are also used. The complex system records a total of 2,850 data points.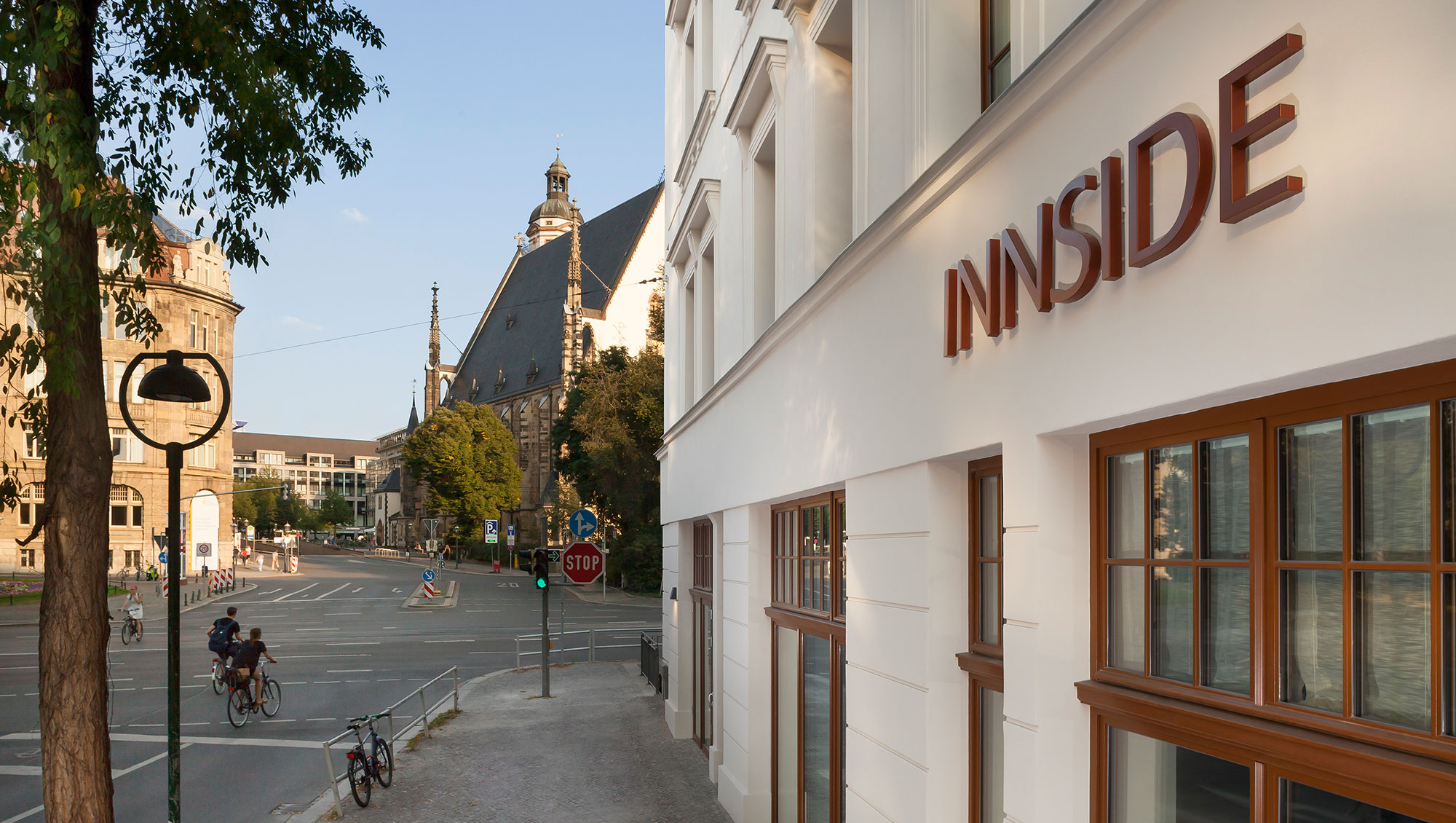 Hotel Innside Leipzig – Technology at a Glance:
RCN single room controller in 180 hotel rooms
Neutrino-GLT with three ISP and 2,850 data points
Room controllers and air conditioners communicate via LON-BACnet gateways