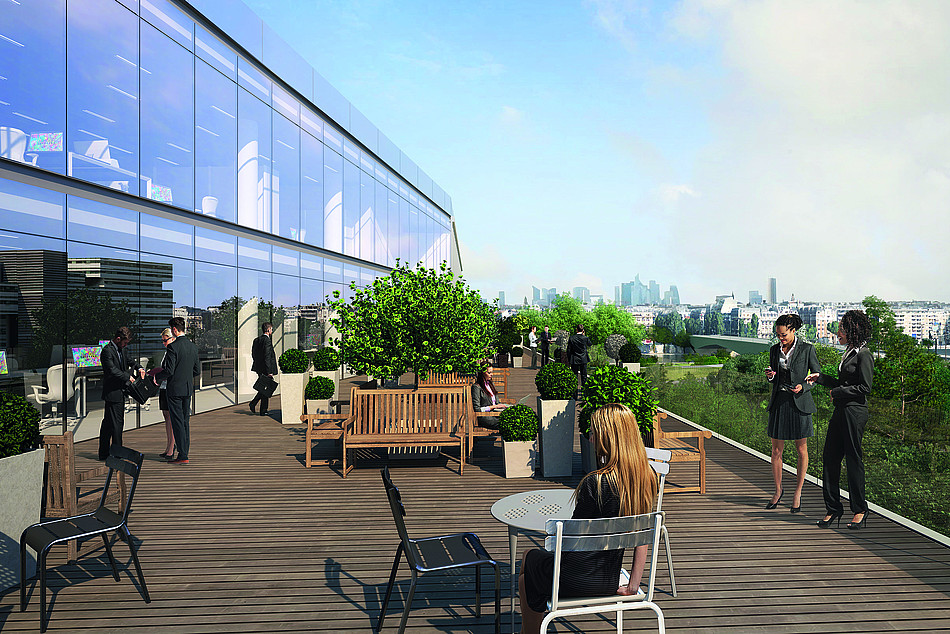 At about 86,000 m², the Qu4drans office complex is one of the largest real estate projects in Paris. The complex consists of four buildings in the center of the 15th arrondissement. The seven-story stand-alone buildings are embedded in a 1.3 hectare park and offer their users a very green living experience – right in the middle of this French metropolis. The building management system is supplied by Kieback&Peter France and helps the AXA Real Estate investors achieve their energy-conscious strategy.
User-Controlled Consumption for Outstanding Energy Efficiency
With Qu4drans, AXA Real Estate sought to establish an ideal building complex that exhibited extremely low energy consumption. Since human behavior strongly influences energy consumption, the goal was to actively involve the office occupants in controlling the building management system.
AXA Real Estate therefore sought an app for smartphones and tablets with which users could control the heat, lights and window shades themselves. The app, which is based on HTML 5, had to be easily integrated into the building management system. That's where Kieback&Peter France came in: The challenge was to create a building automation and control system that users could control individually using their mobile devices, but also one that allowed facility managers to centrally monitor and adjust the consumption data.
The PHIBOR installation firm commissioned the Kieback&Peter team led by Laurent Le Gall to plan and install the system in the first construction zone (46,000 m²). For the second construction zone, which Kieback&Peter will equip according to the same concept, PHIBOR assigned this role to the company TTI. The project is scheduled to be finished by the end of 2017.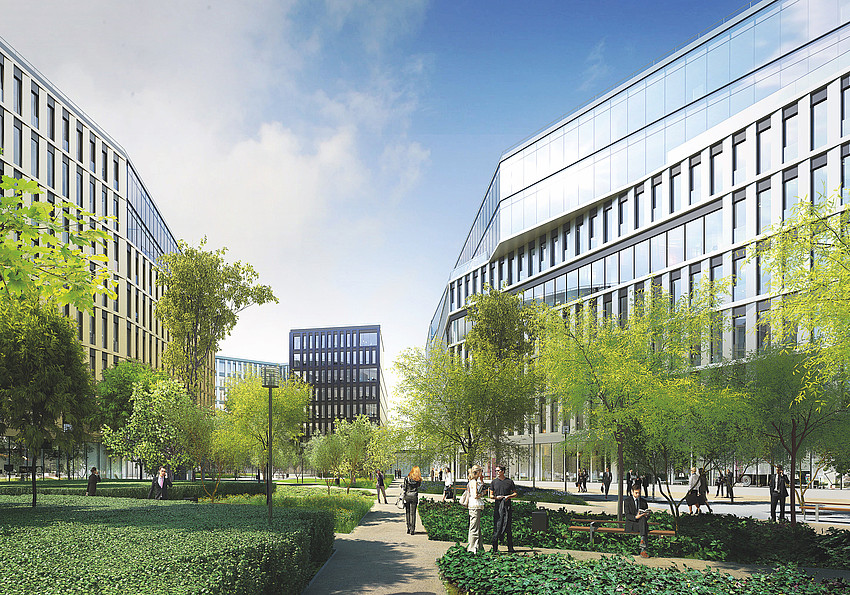 Flexible Control of the Building Automation System
Kieback&Peter will set up the Neutrino BMS software for each of the four buildings.The building management systems operate independently of one another and use the open source standards BACnet/IP and LON to ensure flexible use. The facility management department can also link the systems together to control them centrally. SM 202, the built-in software module for energy management, ensures that energy is used efficiently. It records all consumption data and allows the management to create a wide range of evaluations and reports. For instance, the individual consumption values are measured by 800 third-party current meters, which Kieback&Peter has connected to DDC4200E controllers. Kieback&Peter also installed ETC4000E stations on each floor of the four buildings. These stations each have a touchscreen and allow room occupants to control the lights, the window shades and the heat according to their needs – even from their smartphones and tablets, if they wish (iOS or Android).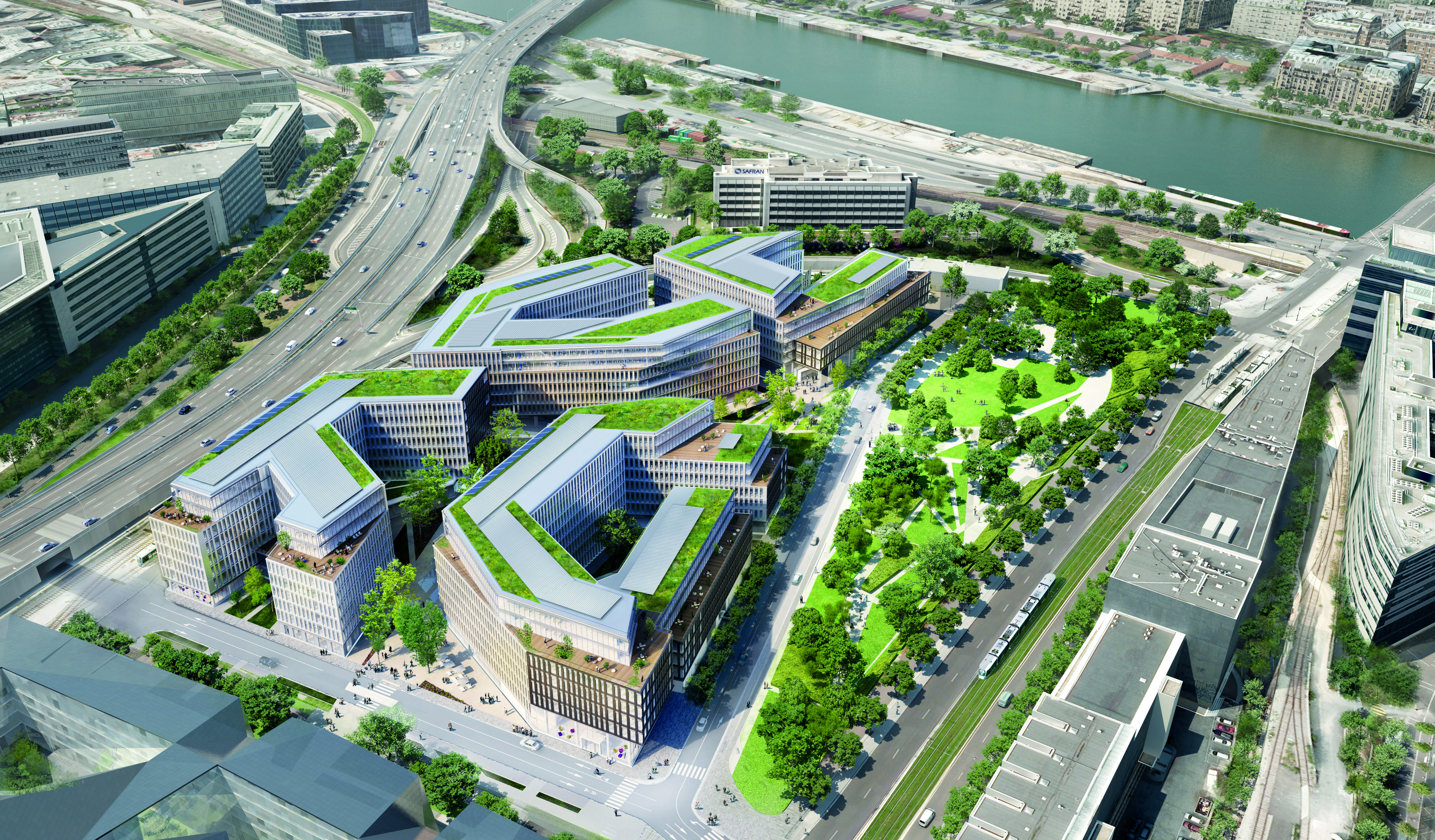 Qu4drans, Paris – A Summary of the Technology:
Four independent Neutrino BMS building management systems
BACnet/IP and LON to ensure system openness
Energy consumption is controlled by the SM 202 software
Consumption can be individually controlled using smartphones and tablets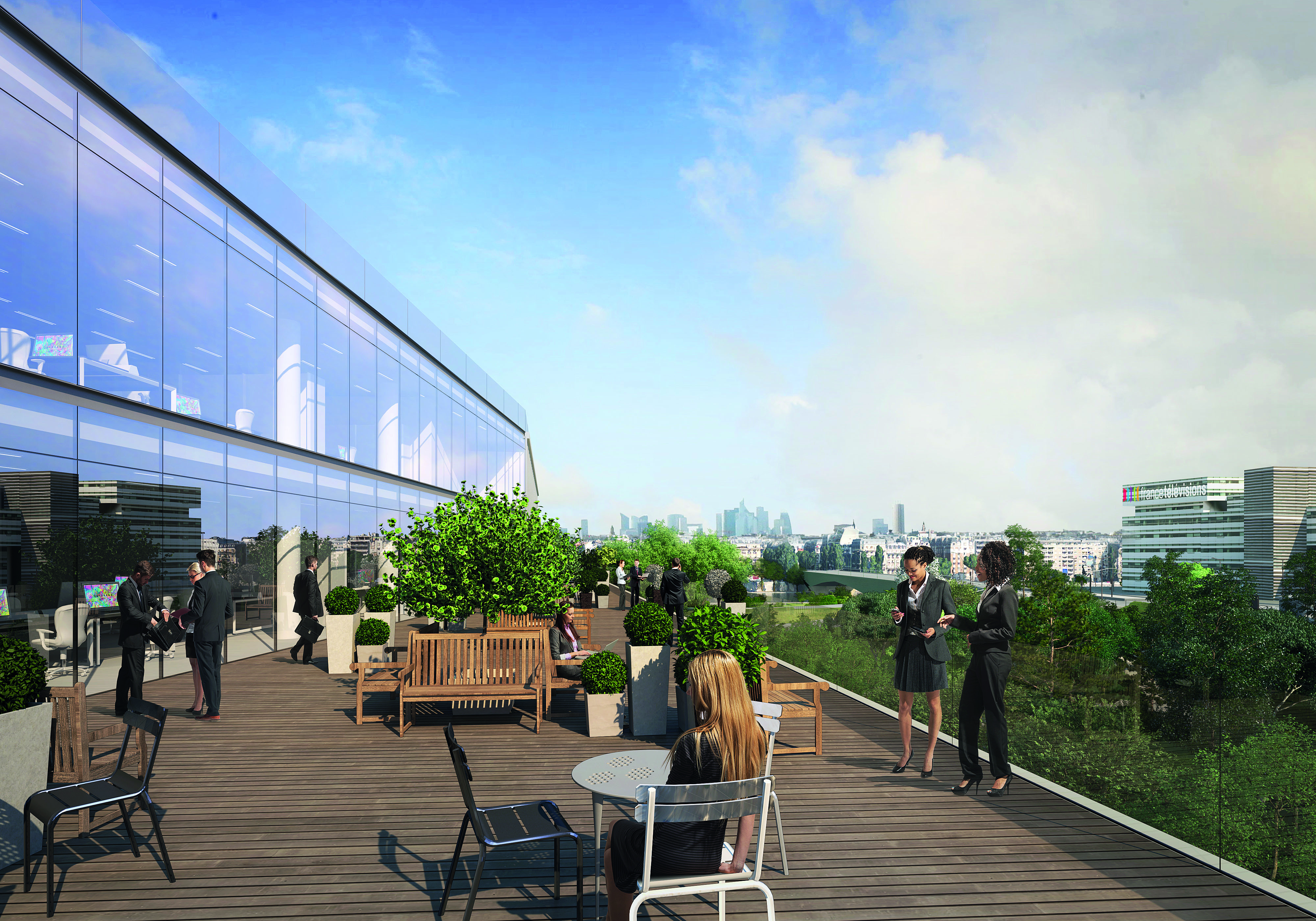 Qu4drans, Paris – A Summary of the Technology:
Electricity consumption is measured using DDC4200E controllers
One ETC4000E station per floor for controlling lights, window shades and heat
Certificates for the buildings' high energy efficiency: HQE, BREEAM and BBC-Effinergie