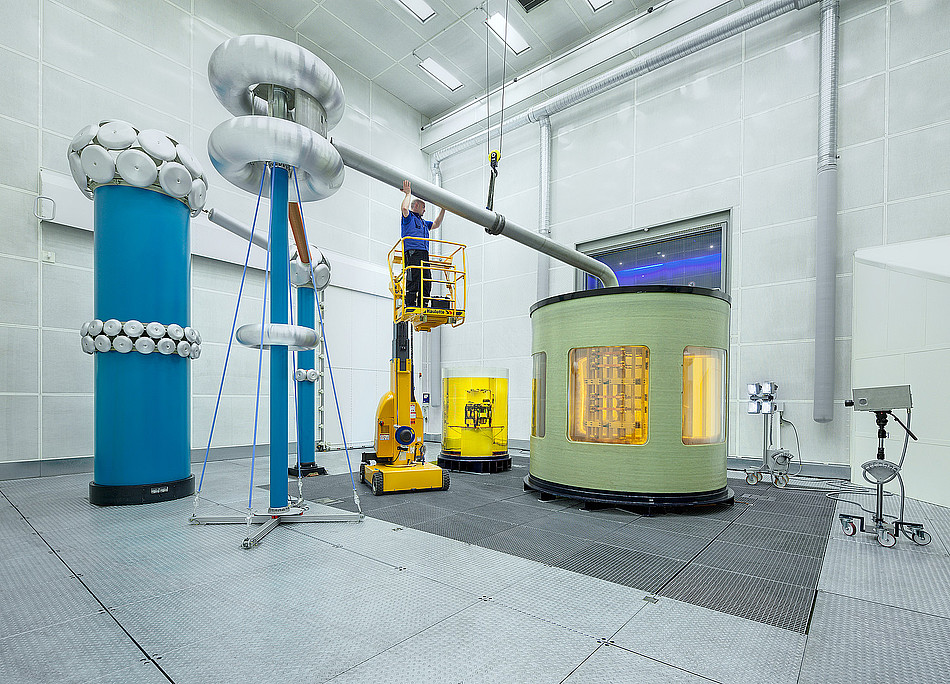 Pioneering high-voltage technology is the core business of Maschinenfabrik Reinhausen (MR). This global company, with around 3,400 employees and a strong tradition spanning over 150 years, also develops and manufactures solutions for the production of renewable energies – a key contribution to combating climate change. So it wasn't any surprise that MR wanted to make the production and administration buildings at its headquarters in Regensburg as energy-efficient as possible. As high-tech experts themselves, MR sought a solution that was just as high-tech as they were – which is why they commissioned Kieback&Peter with a challenging project: to optimize all existing heating and ventilation controls in order to maintain comfort while achieving significant, sustainable, and above all measurable reductions in the buildings' energy consumption. A squaring of the circle, some might say – was it even possible?
A high-tech solution for a high-tech manufacturer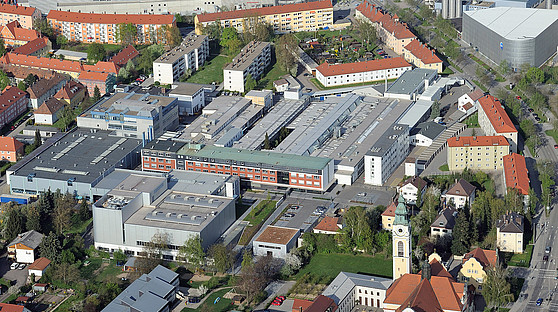 At its two locations in Regensburg, Germany, Maschinenfabrik Reinhausen develops and manufactures complex components for transmitting electrical energy in the high-voltage range – for example on-load tap-changers, voltage regulators and voltage converters. In 2020, the company decided to optimize the building services in its administrative and production buildings at the Reinhausen and Haslbach sites in Regensburg in order to achieve maximum energy and cost efficiency. This was to be done by implementing fundamentally new control variables for heating, ventilation and air conditioning. These variables would also help shrink the company's carbon footprint in order to counteract climate change. Since Kieback&Peter had already worked with MR for many years and had implemented their existing building automation systems, the high-voltage experts commissioned the team from the Regensburg branch to find the perfect solution for their ambitious energy-saving goal. "It was a really exciting challenge," sums up sales engineer Wolfgang Tux from Kieback&Peter's Regensburg branch. He was responsible for ensuring that customer requirements were met in full and on schedule.
As much as necessary, as little as possible
The biggest challenge for the experienced automation experts was to optimize the plant controls – which were already working well – so as to achieve substantial and measurable savings without sacrificing comfort. To achieve this, the team developed the perfect solution: MPC 2.0, an artificial intelligence that implements predictive control of heating and ventilation that is precise and in line with user demand at all times. In keeping with the motto: as much as necessary, as little as possible.
The algorithm knows the future
How exactly does artificial intelligence help save energy? Wolfgang Tux explains: "We developed a custom software algorithm for the MR project and integrated it into the existing building automation system." To start, the AI learned the building behavior by recording and processing all operating states along with their respective influences: both internal influences such as employee occupancy frequency and thermal loads, and external influences such as weather and time of year. From this, the AI developed a self-learning digital image of the building, known as a "digital twin." In this way, the AI "learned" the heating behavior of the building as a function of the current weather conditions, and after a certain learning curve it was able to reliably predict the upcoming energy demand and thus activate the systems for predictive control.
MPC 2.0 detects how high the heating demand will be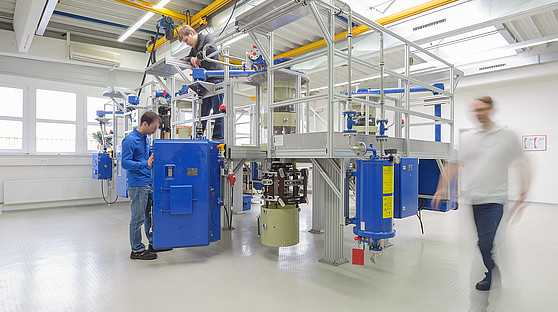 The first trial runs of the new AI scheme have already been extremely successful: Since MPC 2.0 was actually able to accurately predict the behavior of the buildings, there was little need for rework: "The only significant teething problems were air flow monitors which tried to intervene in ways that contradicted the AI. We were able to quickly eliminate this problem by fine-tuning the programming." Since August 2021, the AI has been controlling the heating, air conditioning and ventilation of several halls at Maschinenfabrik Reinhausen's Regensburg site with the desired level of success. For example, based on the values "Monday morning," "night temperature," "season" and "weather forecast," the system can calculate in advance the output that ventilation systems must provide to achieve the desired comfort in the different areas of the building.
Measurable savings of 35 percent – clearly visualized on the dashboard
A key requirement of the project was that the savings achieved by the MPC 2.0 control system had to be significant, measurable and therefore traceable. Wolfgang Tux and his team had a solution for this as well: "We integrated a virtual dashboard in the central building management system, which allows Maschinenfabrik Reinhausen to view all energy consumption and savings clearly and logically at any time." The dashboard offers numerous evaluation and visualization options. Above all, it shows that the project succeeded in its key objective: With the help of AI, Maschinenfabrik Reinhausen is now able to save up to 35 percent of its primary energy and significantly reduce its carbon footprint, while maintaining the same level of comfort. All thanks to the smart technology with artificial intelligence from Kieback&Peter.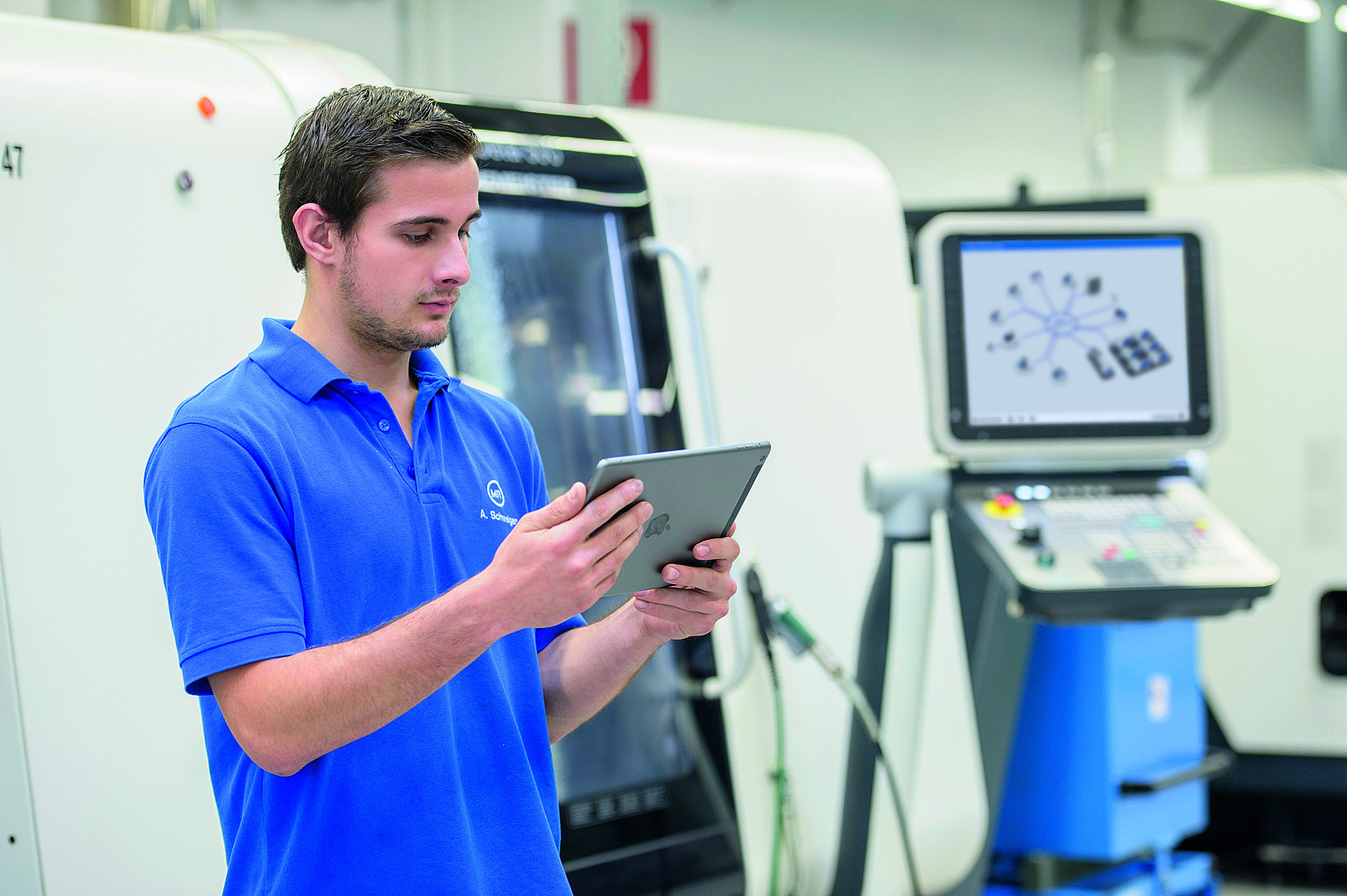 Maschinenfabrik Reinhausen – technology at a glance:
MPC 2.0 as the central control variable for optimizing energy consumption in building automation
Artificial intelligence (AI) controls heating, air conditioning and ventilation of several halls
Primary energy savings of up to 35 percent
Virtual dashboard visualizes all energy consumption and savings at all times
Used Products:
Supported Services: