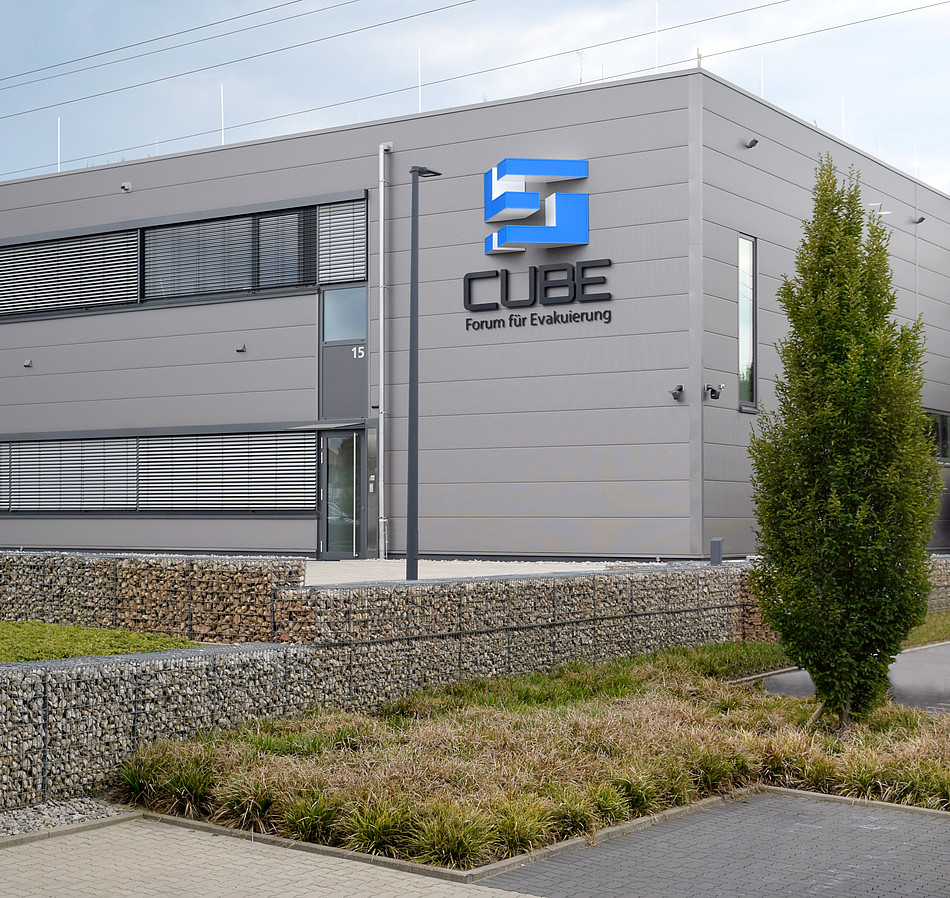 INOTEC Security Technology - leading manufacturer in emergency and safety lighting has the requirement to steer the steering on escape routes in case of fire optically dynamically. With the help of smoke scenarios, implemented by Kieback&Peter, the end customers of INOTEC fire cases are simulated. With the help of these simulations it is possible to demonstrate the individual safety technology for escape routes without real fire cases and thus make the dynamic escape route guidance system "D.E.R." by INOTEC visible.
Source of danger: Dense smoke
Why does it need a dynamic escape route guidance system? In principle, an optical dynamic escape route guidance system is a functional supplement to classic emergency and safety lighting. The biggest problem in a fire is the smoke, not the fire! Because smoke is hot, it collects on the ceiling: general and safety lighting become ineffective, highly mounted escape signs are no longer visible. An escaping person moves in complete darkness - disorientated. However, a smoke-free or low-smoke zone of about one metre high forms above the floor. Here orientation and survival are possible.
A dynamic escape route guidance system offers people in a smoky area an orientation aid. For this purpose, it must be installed close to the floor and guide them out of the danger zone by indicating the direction by the shortest route.
Kieback&Peter was commissioned to demonstrate this flexible rescue in case of fire to the customers of INOTEC Sicherheitstechnik GmbH as realistically as possible, but without real danger. With the appropriate building technology, in this case: ventilation systems, we can smoke the premises to simulate a specific fire. During the smoking process the clients are able to experience the escape route guidance systems live. Inotec can demonstrate your innovative safety technology in case of fire.
Building automation, smart controlled for life saving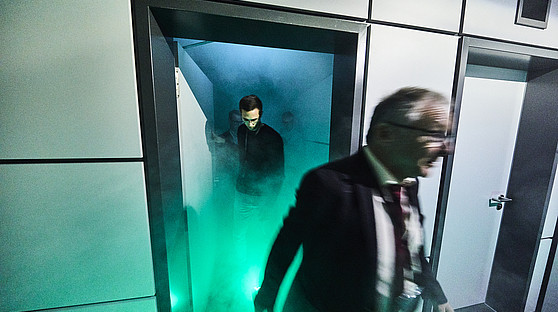 Kieback&Peter initially planned a DDC4200e for these important fire simulations, in which a fogging system is integrated. The building control system was then networked via Bacnet with the existing KNX system and approximately 50 data points were transferred. These parameters are used for further processing by INOTEC in order to operate the ventilation system via the customer's own tablet, on which the desired smoke images are displayed.
Kieback&Peter has integrated a conventional pressure control for this purpose, which reacts as follows when a smoke scenario is requested: The motorised shut-off dampers (AK001 - AK026) are normally open and are closed appropriately when a smoke scenario is requested. In this case, the air handling system switches to 100 % recirculation mode and the exhaust air fan is switched off. This creates a "real" smoke scenario. According to the fire development, the dynamic escape route display in escape sign luminaires of INOTEC Sicherheitstechnik GmbH starts.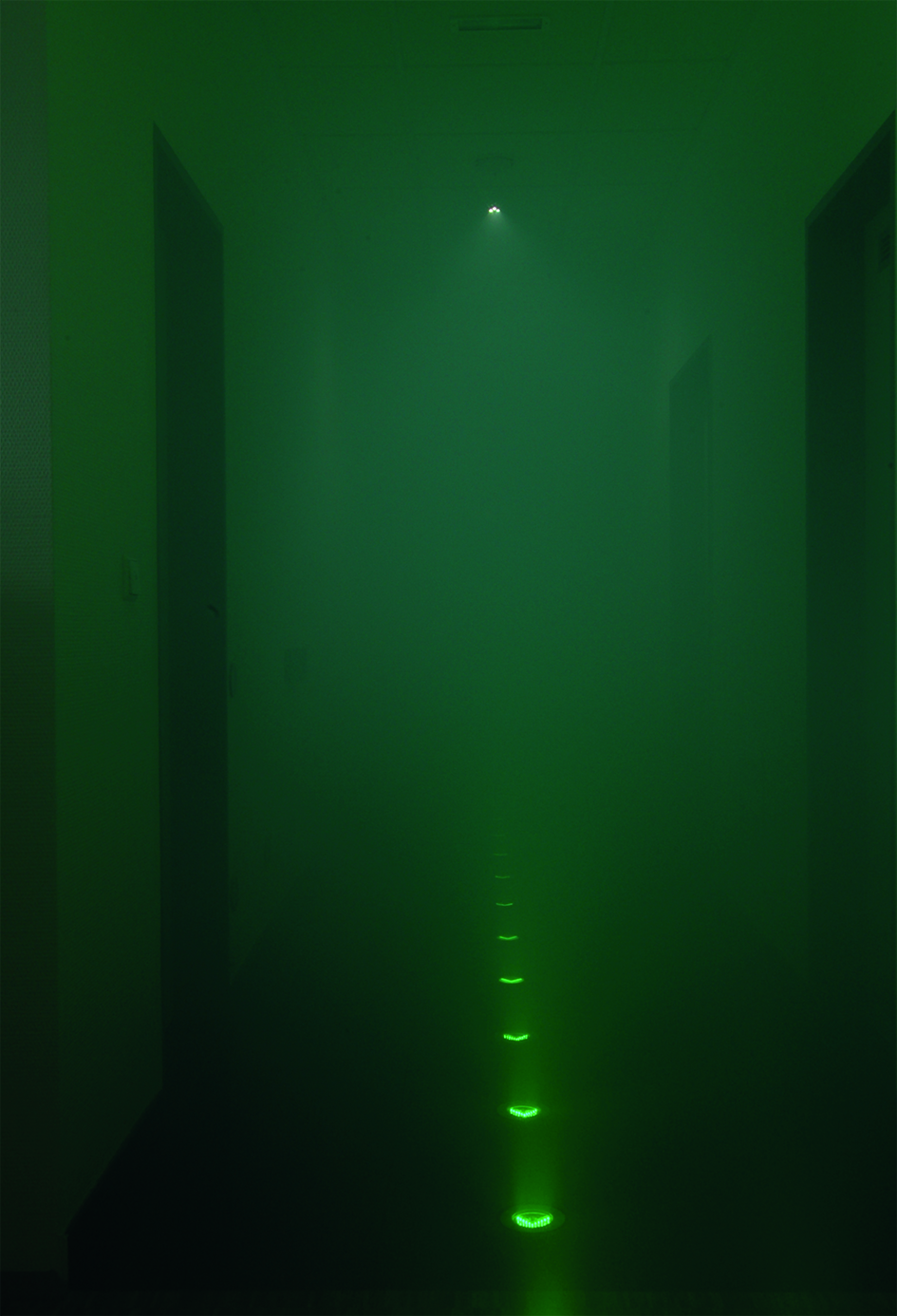 INOTEC Ense – Technology at a glance:
Integration of a fogging system for fire simulation
Networking of the building management system with KNX
Generation of a real smoke scenario