Smart technology – down-to-earth people
The passion and pioneering spirit of our founders still help to shape the people at Kieback&Peter to this day – from our product designers to our on-site service technicians. Even though we have grown into an international company over the decades, we will always be an independent and sustainable family company at heart.
People at Kieback&Peter
It's our holistic solution for the customer that makes us so good.
Welcome to our Academy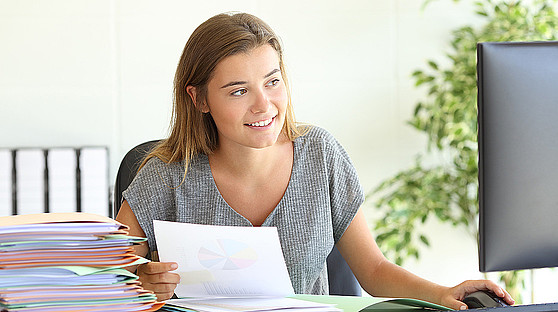 The Kieback&Peter Academy is our internal training provider. To ensure continuous, qualified and efficient training for our employees, we bundle all activities under a single umbrella. Three internal academy trainers - and external lecturers if required - form the competent backbone of our in-house training center. In the academy we focus on "combined learning". It consists of self- and group learning. Self-learning serves mainly as preparation for the social seminars. We use specific e-learnings, which we provide on our e-learning platform. In addition, we provide technical papers and videos in our internal Wikipedia. Group learning can take place both as face-to-face seminars and digitally in virtual classrooms. Every year, we train approximately 3,000 people in a wide variety of subjects. Thanks to different forms of teaching, each participant can determine his or her own pace of learning and integrate the training into the daily routine most flexibly. The Academy's organisation team is in direct contact with the participants. With high commitment it provides a "carefree package" including travel and overnight stay if necessary.
3 good reasons for the Academy
Two things are particularly important to us when you join us: social integration into our teams and the transfer of relevant expert knowledge. To ensure that you get off to a good start, you will take part in the 2-day seminar "Introduction of new employees". You will gain a comprehensive insight into the company and have the opportunity to network with other newcomers. In this way, you will feel part of the Kieback&Peter family from day 1. The individual guidance by your manager makes your start easy. Our specially designed training plans help you to acquire the knowledge you need - in addition to your existing expertise - to start working at Kieback&Peter. This guarantees you a high level of orientation and a good start at Kieback&Peter.
The Kieback&Peter Academy works with the most modern media and methods. Our goal is to make learning as easy, individual and independent as possible. Among other things, we rely on our own learning platform for e-learning. The portfolio of the platform is comprehensive and we are constantly expanding it. It ranges from product training to basic HVAC and occupational safety topics. Currently, about 110 online courses with 15,000 seminar hours per year take place there. In addition, there are about 20 online courses with web mentoring, which currently comprise more than 1,000 seminar hours per year. Our instructors conduct the online courses with Office 365 tools. Participants can communicate with their trainer at any time. This form of interactive learning has proven to be particularly effective for small learning groups and participation from the home office.
Every year our employees take part in about 40 face-to-face seminars with a total of 18,000 seminar hours. For technical training and social seminars we rely on the proven method. Our internal and external instructors use our fully equipped Kieback&Peter training center in Berlin as well as seminar hotels throughout Germany. Practical training are an important part of all courses. We believe that sustainable learning success can only be achieved by "get things done by yourself"! Interaction is very important to us. In addition to training, we offer opportunities for "networking". The new or cultivated contacts will help you in many work situations. Our trainings can be booked as one-day or multi-day seminars. For seminars lasting several days we offer optional accommodation. A full catering service during the seminar is standard. Some of our seminars include team activities and evening events.
Fairness and social responsibility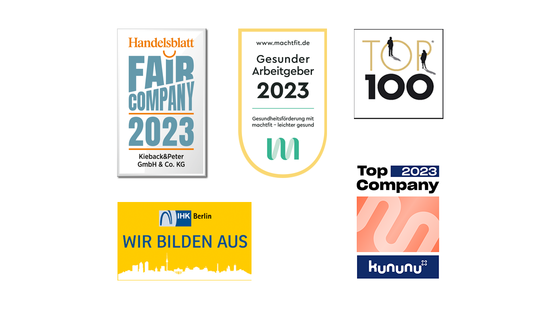 Kieback&Peter has received multiple awards as an exemplary and fair employer. We actively promote young talent in our role as a Chamber of Industry and Commerce training company. Naturally, our sustainability management system also covers the area of occupational health and safety: We are certified in accordance with the procedural principles of BG ETEM (the German association for employer's liability insurance in energy, textiles and electrical industry)/ILO-OSH 2001. Our owners place huge value in the fact that Kieback&Peter is still family-owned and therefore independent.