Smart technology – down-to-earth people
The passion and pioneering spirit of our founders still help to shape the people at Kieback&Peter to this day – from our product designers to our on-site service technicians. Even though we have grown into an international company over the decades, we will always be an independent and sustainable family company at heart.
Want to make a prospective application?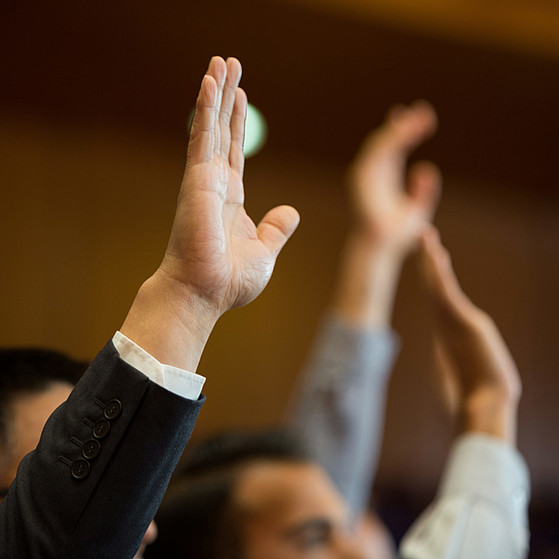 Haven't found a suitable position in the job overview but still want to make an application with us? We're happy to receive your prospective application! To do so, please register in our careers portal and upload all your application documents there – such as your cover letter, résumé, certificates and a picture, if you want. Please indicate the location and department where you would like to work in your cover letter, and the date from which you are available. You will receive an automatic confirmation of receipt from us once you have submitted your application. We will be in touch as soon as we have checked your documents. Please bear in mind that we may not respond immediately.
It's our holistic solution for the customer that makes us so good.
Fairness and social responsibility
Kieback&Peter has received multiple awards as an exemplary and fair employer. We actively promote young talent in our role as a Chamber of Industry and Commerce training company. Naturally, our sustainability management system also covers the area of occupational health and safety: We are certified in accordance with the procedural principles of BG ETEM (the German association for employer's liability insurance in energy, textiles and electrical industry)/ILO-OSH 2001. Our owners place huge value in the fact that Kieback&Peter is still family-owned and therefore independent. We support the German Careers in Family Companies initiative.